DFS Core Four Plays and Value Stacks: Week 1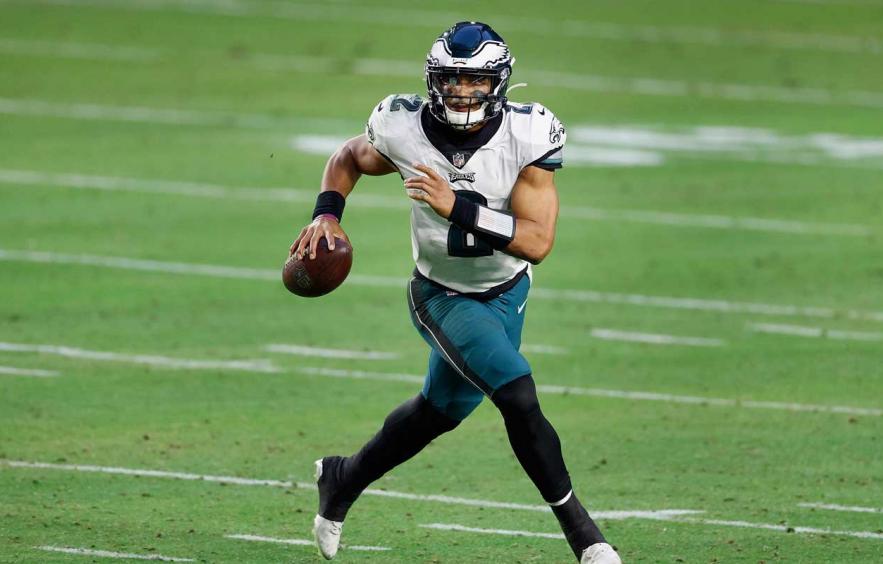 Christian Petersen/Getty Images
This is a free sample of premium weekly content contained in the 4for4 DFS subscription. Not a subscriber? Sign up now!
This Week 1 NFL DFS article consists of two parts, the "Core Four" and value stacks. The Core Four are my four favorite plays on the main slate for any game format, regarless of price or projected percent rostered. All four will almost assuredly be in my cash lineup and be an integral part of my GPP core plays (though they probably won't all be in the same GPP lineup).
For the value stacks, I'll be using our Stack Value Reports to find stacks that can take down a tournament. I like building contrarian stacks around my chalkier core of players because you only have to get one instance correct for it to hit. Though there may be a chalkier player or two within the value stack, I will usually add a piece from the game that makes the stack a bit contrarian. For example, if we hit on a contrarian quarterback play while having a pass-catcher or two from that same game, the positive correlation of those stacks is technically getting one contrarian play correct despite filling multiple roster slots. I feel this is easier than having a chalkier stack while trying to hit multiple individual low-rostered plays throughout the rest of your lineup. Keep in mind that these are contrarian stacks, so you don't have to use these stacks in a large percentage of lineups to be overweight on the field. They should be used in tandem with a chalkier core of players.
For up-to-the-minute and Sunday morning updates, be sure to join the 4for4 DFS subscription-only Discord channel.
---
More GPP Strategy: GPP Stacks, Fades, and Leverage Plays | WR/CB Matchups
---
Core Four Plays
QB
Jalen Hurts

($7,600 FD/$6,400 DK)

The combination of a lackluster preseason (in very limited action) and a lack of glowing camp reports have softened the buzz on Hurts. He gets a prime matchup with the Falcons that is extremely hard to ignore. I'll always prioritize quarterbacks that can add fantasy points to their bottom line with rushing production and Hurts is that guy. In three and a half games last year, he rushed for 270 yards and three touchdowns. Hurts is no slouch in the passing game either, especially with added weapons Devonta Smith and Quez Watkins to go along with a healthy set of tight ends. There are a bunch of cheap quarterbacks on this slate that have great point-per-dollar projections, but there is so much value at other positions I don't think it's necessary to sacrifice Hurts's ceiling.
WR
Marquez Callaway

($5,200 FD/$3.400 DK)

This is a classic Week 1 pricing gaffe that we need to take advantage of before Callaway is $3,000 more in a few weeks. Jameis Winston being named the starter made Callaway a must-play in cash, especially after we saw their connection throughout the preseason. There are a bunch of great value receivers on the slate this week thanks to salaries being released a month early, but Callaway is the clear top option for the Saints and we can't confidently say that about Elijah Moore, Marvin Jones, Terrace Marshall or Rondale Moore.
RB
Joe Mixon

($7,200 FD/$6,200 DK)

The word out of Cincinnati is that Mixon is set for a three-down role. In previous seasons, Giovani Bernard's presence severely capped Mixon's upside. Mixon now should get most of the third-down snaps, resulting in a bump in targets throughout the season. I really like the prospects of this Bengals/Vikings game being a high-scoring back-and-forth contest. Whether the Bengals keep pace with the Vikings or they are in catch-up mode, Mixon should have plenty of opportunities. Mixon rates out as the third-best DraftKings value behind just Christian McCaffrey and Dalvin Cook. He's a bit pricier on FanDuel.
TE
Kyle Pitts

($6,000 FD/$4,400 DK)

The buzz couldn't be any stronger for the Florida Gator rookie. He flashed unbelievable athleticism at the college level which made him a top pick in this year's draft. The Falcons let Julio Jones bounce, which makes Pitts the de facto second option in the offense. Given the success Arthur Smith had using Jonnu Smith in the Titans' offense, it's expected he does much of the same with Pitts. I was getting a bit nervous that Pitts wasn't being given any meaningful reps in the preseason, but then he got a target in the final week and ripped off 27-yard gain while showcasing his speed and agility. Not to mention the Eagles' defense is a generous unit to make your debut against.

Value Stacks to Target
QB Tua Tagoviola,
Dolphins

($6,600 FD/$5,400 DK)

RB

Myles Gaskin

,

Dolphins

($6,000 FD/$6,000 DK)

WR

Jaylen Waddle

,

Dolphins

($5,200 FD/$3,600 DK)

WR

Jakobi Meyers

,

Patriots

($5,400 FD/$5,100 DK)

This Dolphins and Patriots stack ranks highly in the stack value report. I love combining these four rather inexpensive pieces in a stack. If this game turns into a shootout and these four hit their ceilings you have so much salary left over that the rest of your lineup will be mostly elite players. The rostership on the Dolphins' players will be low, so we can take advantage of some low-rostered correlation there. Tua impressed during the preseason and most of that was with Gaskin and Waddle on the receiving end. With players like Najee Harris, Joe Mixon, and James Robinson eating up all the rostership in that price range, Gaskin is a great leverage play. He's also very involved in the passing game—this was showcased in the preseason with a touchdown reception. Waddle showed great separation in the preseason and provides great leverage against the more popular cheap receivers like Marquez Callaway, Elijah Moore, Rondale Moore, and Marvin Jones.

Jakobi Meyers is set for a huge role in the Patriots' offense. You don't normally think of Meyers as an alpha, but he showed that he will command a high target share in the preseason. Despite the quarterback under center, it was evident that Meyers is going to soak up volume targets in his current role. This game in general is going to go overlooked so I love the leverage and salary savings it provides.
QB
Zach Wilson

,

Jets

($6,500 FD/$5,000 DK)

WR

Corey Davis

,

Jets

($5,800 FD/$4,900 DK)

TE

Tyler Kroft

,

Jets

($4,700 FD/$2,500 DK)

RB

Christian McCaffrey

,

Panthers

($10,400 FD/$9,500 DK)

Elijah Moore is generating a ton of buzz, but I think the masses are over-projecting his target share a bit. I know he was electric in camp, but pivoting to a Davis and Kroft combo provides both value and leverage in this stack. Kroft is the only tight end left on the roster. Corey Davis flashed during the preseason as well. Wilson seemed to have a serious connection with him and the price is the cheapest it will be all year. While we are on the subject of leverage, Mac Jones, Teddy Bridgewater, and Sam Darnold have the cheap quarterback buzz surrounding them, but no one is talking about Wilson. He played well in the preseason, has a beatable matchup, and won't be rostered heavily.

This is a good way to make your McCaffrey lineups unique while also building in some correlation around him. I don't need to fill you in on why McCaffrey makes for a great play. He's game script independent and with Darnold under center, we can expect a good number of targets. I like this correlation because it can hit in multiple instances. If the Jets offense gets going early and Wilson connects with Davis and Kroft early, McCaffrey will be peppered with targets in catch-up mode. If the Panthers and McCaffrey get out to a lead, Wilson will be slinging it to Davis and Kroft.