Dead Weight Report: Week 4 Droppables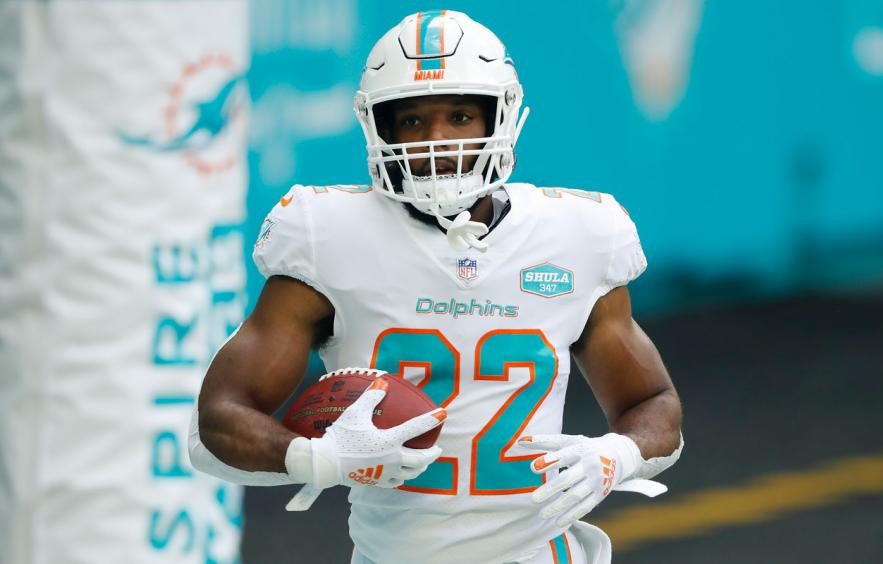 Michael Reaves/Getty Images
Whether you decided to start them or park them on the bench, we all had players who underperformed in Week 3. Should you hang on to them for another week or cut them loose now?
In this weekly article, I comb through the weak and underwhelming performances to see who's droppable in favor of some waiver wire magic. There are many variables in determining a player's remaining worth, including their own production, offense and health, to name a few. All will be taken into consideration when determining each week's dead weight.
Matt Breida

, RB –

Dolphins

This one is rough for me, along with all my best ball teams where I can't cut Matt Breida loose from. After his last few seasons with the 49ers, Breida's trade to Miami was filled with promise that a Miami running back would finally be fantasy relevant. Well, it did come to fruition, but his name is Myles Gaskin. It doesn't make much sense Miami would seek out Breida this offseason only to not use him, but here we are.

The fourth-year back is averaging just 5.3 touches per contest and there doesn't seem to be a place for him in this backfield moving forward. With 35% of you still rostering Breida, you may want to seek out a running back in a better situation to put up points moving forward.
Steven Sims

, WR –

Football Team

I so wanted and expected Steven Sims to be a thing this season after his hot ending to 2019, but so far it does not appear to be happening. Sims has just eight targets through three games with a massive ostrich—yes, I said ostrich because it's bigger than a goose egg—in Week 3.

Dontrelle Inman and even Isaiah Wright are getting more work than Sims. With Logan Thomas also a viable pass option, it's time to let the Sims dream go and add someone with a higher floor at this point like Justin Jefferson, Brandon Aiyuk or Preston Williams.
A.J. Dillon

, RB –

Packers

Despite his thundering thighs, calves and quads, A.J. Dillon has done nothing more than take up space on rosters around the globe. He's currently seventh in the Packers offense in touches and clearly the third backfield option behind Aaron Jones and Jamaal Williams.

Dillon would need an injury to either of those two to earn a seat at the fantasy table, so unless you have a massive bench or are 3-0 and can spare the extra insurance, the rookie should be sent to man the kid's table, at least for now.
Michael Pittman

Jr., WR –

Colts

The rookie underwent surgery to repair compartment leg syndrome in his calf and will be out until Week 8, at the earliest. It's a bummer since he was in line to see increased volume with Parris Campbell sidelined for the foreseeable future. He may even be Wally-Pipped by Zach Pascal during his recovery.

Unless you're in a league where Pittman Jr. can be moved to an IR spot and have the room to do so, sending him to the waiver wire may be advantageous in favor of points that are available now.
Benny Snell Jr.

, RB –

Steelers

Some of you may not be ready to say goodbye to Snell Jr. and that's fine, but I wouldn't be doing my job if I let him slide this week. James Conner is healthy and productive, and it appears Snell Jr.'s 19-113-0 performance in Week 1 was an outlier, as he's had just 10 carries for 16 total yards and a fumble over the last two contests.

Snell Jr. was the fourth Pittsburgh back off the bench in Week 3, behind not only Conner but also Anthony McFarland and Jaylen Samuels. The second-year rusher is nothing more than a handcuff at this point, so if you need wins now, consider ditching him for someone like Carlos Hyde, Brian Hill or Jeff Wilson.