Week 17 NFL Betting Picks: Game and Team Totals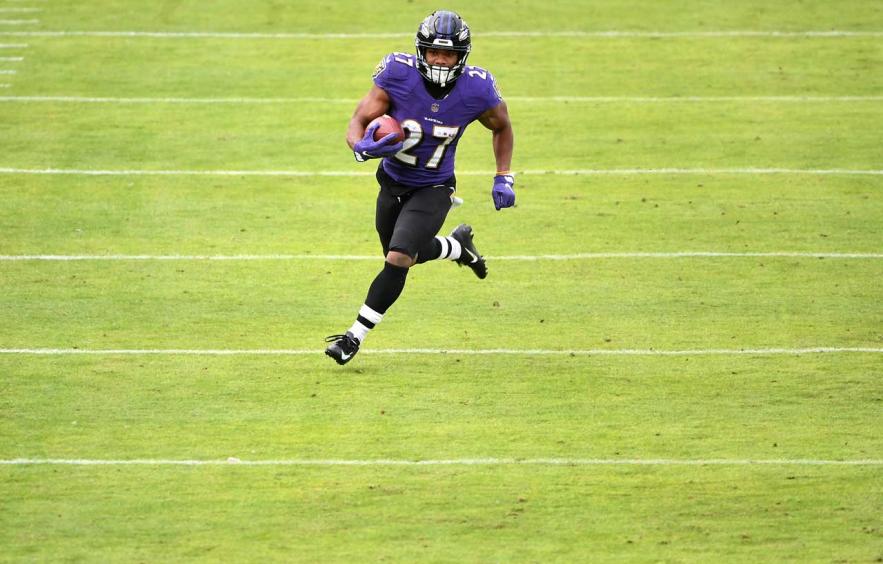 Will Newton/Getty Images
Be careful with Week 17.
While we can use late news to our advantage in Week 17 DFS contests, betting on sides and totals presents a different challenge in the season's final week. With an unprecedented seven playoff spots up for grabs this weekend, we have a handful of spots where we know a full 60-minute effort is coming from the team's top units. There are others where we're likely to see starters for the majority of the game, but in-game scoreboard watching could alter plans quickly. And finally, we have a handful of contests where we have no idea what to expect as the two teams play out the stretch. A loaded Week 17 betting card is akin to a long night at the roulette wheel, and there are better things that you can do with your time and money.
After a 2-2 Week 16, I'm 41-29-1 here on the season, that's a profitable 58% clip. Here are the plays that I'm confident about this week.
Arizona
Cardinals

@ Los Angeles

Rams

- Over 40.5 (DraftKings Sportsbook)

I'm not going to tell you that John Wolford is better than Jared Goff, but I think the gap between the two is likely smaller than this total indicates it is. Goff will miss this one, out with a broken thumb, and the former AAF Houston Hotshot quarterback will step in for the Rams in this must-win game. Wolford isn't as tall as Goff, but he's more mobile and isn't afraid to sling it. I'm looking forward to seeing what Sean McVay can dial up with Wolford in terms of bootleg and play-action plays, things that can shrink the field for him while getting him out of the pocket to extend plays. With Goff under center, the Rams are just 29th in EPA per dropback over the past five weeks. The bar for Wolford is not very high.

Just as the Rams do, the Cardinals need this win if they want to extend their season. The first meeting back in Week 13 was a 38-28 Rams win, with Los Angeles dominating time of possession. The Cardinals are -3.5-point favorites, and as long as they get within earshot of their 22-point team total, this game should finish in the mid-'40s. If you like the Rams outright, perhaps their 18-point team total is a better avenue for you.
Baltimore
Ravens

- Over 27.5 (FanDuel Sportsbook)

I bet this at 28 when it first opened and was prepared to write it up this week at 28.5. For some reason, this spread has been fluctuating between 11.5 and 13, while the total has varied slightly as well. The most recent move has dropped this number back below 28, making it a multi-unit play for me at this number.

The Ravens recent run of success, no pun intended, has resembled last season's bully-ball style. Over the past four weeks, Baltimore is averaging 37 points per game, anchored by a per-carry mark of 6.4 yards, good for 234 rushing yards per game. The Bengals are looking to play the role of spoilers again the week, but no club has allowed a higher rate of explosive runs on the season than Cincinnati has. In a game that Baltimore must have in order to reach the playoffs, look for Baltimore to pile on the Bengals early.
Green Bay
Packers

- Over 27.5 (DraftKings Sportsbook)

With only one team being rewarded with a first-round bye, solidifying the conference's top seed is even more vital than season's past. The Packers are in the driver's seat, locking up the bye with a win against division rival Chicago, who also needs to win to ensure that their playoff hopes don't die on Soldier Field on Sunday.

The Packers have had a top-3 offense all season long, leading the league in offensive DVOA, EPA per play, and points per drive. The combination of Aaron Rodgers and Davante Adams is unmatched in the league, and the Bears' depleted secondary has no chance of slowing them down. The loss of LT David Bakhtiari will certainly impact the league's top pass-blocking unit, but the Bears are just 21st in defensive pressure rate on the season, so I anticipate a clean pocket for the league's MVP front runner.