The Top DFS Contrarian Stacks: Week 15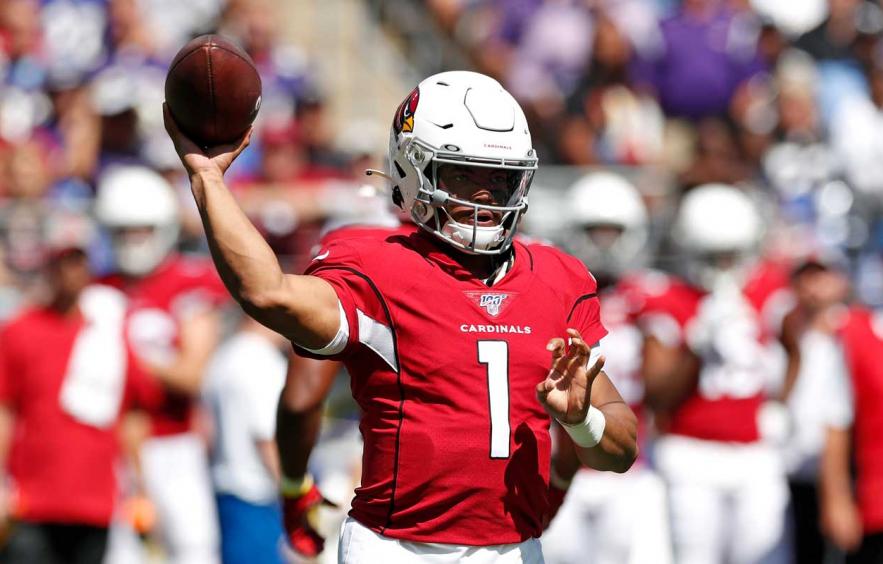 Todd Olszewski/Getty Images
When laying out Week 15 NFL DFS contrarian stacks, I'll be using a combination of our Stack Value Reports and GPP Leverage Scores to find unique stacks that can take down a tournament. I encourage you to read the series on how to win a GPP in the DFS Strategy Hub. You'll quickly realize that taking down a tournament requires a balance of players ranging from low-owned to chalky.
I like building contrarian stacks around my chalkier core of players because you only have to get one instance correct for it to hit. For example, if we hit on a contrarian quarterback play while having a pass-catcher or two from that same game, the positive correlation of those stacks is technically getting one contrarian play correct despite filling multiple roster slots. I feel this is easier than having a chalkier stack while trying to hit multiple individual low-owned plays throughout the rest of your lineup. Keep in mind that these are contrarian stacks, so you don't have to use these stacks in a large percentage of lineups to be overweight on the field. They should be used in tandem with a chalkier core of players.
QB/WR1/Opp. WR1 Stack
QB
Matt Ryan

($5,900 DK/$7,600 FD)

WR

Julio Jones

($7,000 DK/$7,500 FD)

WR

Deebo Samuel

($5,800 DK/$6,500 FD)

On the surface, the matchup with the 49ers looks like it may be the most difficult spot for any offense this week. The ownership on Matt Ryan and Julio Jones will be extremely low. I don't think the Falcons are going to be in contention in this game, nor do I think they'll score a ton of real life points, which is why this is a contrarian dart throw and not a stack I'll be overweight on. However, with Calvin Ridley out, the concentration of this offense will be a bit more condensed and Matt Ryan will be throwing the entire game. Jones currently holds a 21% target share and 31% air yards share. Ridley has vacated 22% of the team's target share and 33% of their air yards share. Matt Ryan has only been under 300 yards passing three times all year due to the volume in which he's had to throw. Basically we're counting on the 49ers getting out to a big lead and the Falcons having to up the tempo and throw for the entire second half. Even if Ryan has a few turnovers, which is likely, 300+ yards and two touchdowns is not out of the realm of possibilities.

There are a few 49ers that you could add to this stack. Depending on how much offense you believe they can lay on the Falcons, you can add multiple pieces to this stack. Deebo Samuel remains my favorite 49er to use in Week 15, however. Samuel reminds me of Golden Tate in that he usually works short-to-intermediate routes and has a knack for picking up yards after the catch. He has a 20% target share over the last month, which you'd think would drop with George Kittle and Emmanuel Sanders returning, however, he actually got a slight bump to 22% last week. The Falcons rank near the bottom of the league in most passing categories, so the 49ers won't face much resistance in this game. Raheem Mostert, George Kittle, and Emmanuel Sanders can also be added to this stack as a second piece with Samuel, or they can replace Samuel if you prefer them in this matchup.
QB/RB1/WR1/Opp WR1 Stack
QB
Kyler Murray

($5,600 DK/$7,600 FD)

RB

Kenyan Drake

($5,000 DK/$6,200 FD)

WR

Christian Kirk

($5,500 DK/$6,100 FD)

WR

Jarvis Landry

($6,500 DK/$7,400 FD)

Kyler Murray has had a rough two-game stretch since the Cardinals' bye week—I'll equate that to two solid defensive performances from the Rams and Steelers. The total for this game caught my eye at 48, with an implied final score of 25-23 Browns. These are the type of games I like to target for contrarian stacks, just off the radar in terms of total points, but not a projected slugfest. The Browns have been susceptible to running backs this season ranking 26th in yards allowed. Initially, the Cardinals will attempt to get Kenyan Drake going in this game. They may even call designed runs for Kyler Murray, which should open up the passing game. Before the two-game slump, Drake and Kirk had combined for 120 fantasy points in the previous four games. If the Cardinals have a productive offensive performance against the Browns, Kirk and Drake will be the beneficiaries. Though Larry Fitzgerald has been a steady contributor, Kirk has dominated the target share (26%) and air yards share (36%) in games in which the Cardinals have had success. With price drops for most of the Cardinals' offense, this is a good time to pounce on a buy low stack.

Apparently Odell Beckham has been playing with a sports hernia for the entirety of the season, which could explain his lackluster performance. That has opened the door for Jarvis Landry. Baker Mayfield has fed him the rock over and over to the tune of a 30% target share and a 34% air yards share. The Cardinals' defense allows the most passing yards to opponents. Landry's massive target share coupled with the Cardinals lackluster secondary sets him up for another outing like he had against the Dolphins when he went for 148 yards and two touchdowns. It remains to be seen how the Cardinals deploy Patrick Peterson, but I would imagine they see Beckham as the biggest threat despite the fact he hasn't produced to expectations this season. In the end, if this game becomes the sneaky shootout I think it can be, the players listed above are the top contenders for DraftKings to accrue DraftKings points.
QB/RB1/WR1
QB
Gardner Minshew

($5,400 DK/$6,900 FD)

RB

Leonard Fournette

($7,600 DK/$7,700 FD)

WR

Dede Westbrook

($4,600 DK/$6,000 FD)

The prices for the Jaguars have taken too big of a dip to not take advantage of their above-average matchup. Make no mistake about it, the Jags disappointed mightily last week in a spot in which they carried a decent amount of ownership. They now travel to Oakland where they meet up with a Raiders' defense that has been getting gashed through the air and on the ground. They rank bottom five in passing yards allowed and just gave up 391 yards on only 27 attempts to Ryan Tannehill. Gardner Minshew can take advantage of this matchup and elevates his floor with his rushing ability. He has flashed his ceiling in previous contests this season before the return of Nick Foles. He had a four-game stretch in which he exceeded 21 DraftKings points in three of those four games. He has also tacked on an average of 30 rushing yards per game in his nine starts.

The Jaguars offense burned everyone last week as they were blown out and starters were pulled early. Fournette has been all over the map from a fantasy points standpoint, but he remains a staple in the offense in terms of volume. He has racked up nine targets per game in the four contests since the Jaguars bye and is due for some positive touchdown regression, having scored only three times this season. The Jaguars passing attack is interesting in this game. I would normally be all over D.J. Chark, but he has a rolled ankle and may not play. In this case, we should turn to Dede Westbrook or Chris Conley. I listed Westbrook because I think he'll see the most targets, but Chris Conley will most likely see the valuable downfield targets. We can stack with either in this circumstance. If you're going to run it back with anyone I think DeAndre Washington makes the most sense from a value perspective.