How Joe Flacco to Denver Impacts Fantasy Football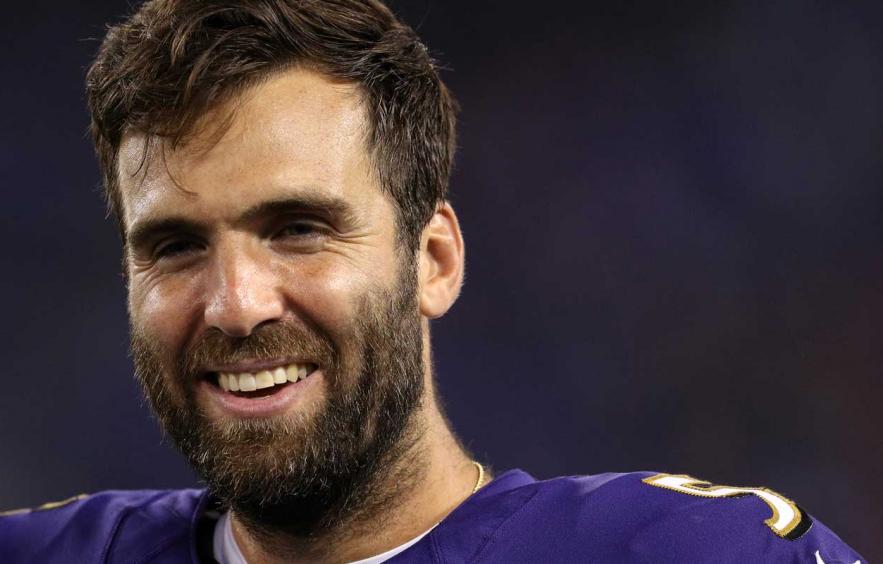 Patrick Smith/Getty Images
While Joe Flacco's trade to Denver may not be the sexiest or most "elite" of the NFL's offseason moves, it does change the fantasy landscape for two AFC teams. The deal's official terms include Flacco for a fourth-round pick in this year's draft, and the 12-year veteran will make $18.5 million in 2019, with no guaranteed money on a contract that goes through 2021.
Here's a closer look at how this trade affects both of the involved teams' offenses for the 2019 fantasy football season.
How
Joe Flacco

Impacts the

Broncos

No sugar coating here, Denver's offense was a heap of crap last season, and that goes for almost every position on that side of the ball (Phillip Lindsay carried the torch as the lone stud). As a unit, they were eighth in the NFL in passing attempts, yet finished the year 24th in net yards gained per pass attempt and 23rd in first downs through the air.

The Case Keenum era was a total dud, and the Broncos were faced with a tough uphill battle this offseason, either trade for or acquire a mid-level veteran QB, or rely on a draft littered with less than stellar NFL-ready options to lead their Football Team in 2019. They chose to roll the dice with a guy who's won a Super Bowl, but also lost his job last year to a rookie.

When on the field last season for Baltimore, Flacco's numbers were better than Keenum's, not immensely higher, but better. In weeks 1-9, Flacco was QB17 in fantasy points, while Keenum was 19th, and in that same time frame, the Ravens' QB tossed just six picks to Keenum's 10.

If we look back a few years, Flacco is actually an improvement over any QB in the Bronco's building since Peyton Manning rode off into the sunset. In 2017, the 34-year-old finished as QB24 in fantasy points to Trevor Siemian's 29th, and in 2016 his QB19 was eight spots above Siemian and nine better than Brock Osweiler. His big arm and potential to connect with receivers downfield is at least on paper, something Bronco fans can get excited about as opposed to the past few seasons.

Denver gains a seasoned veteran in a locker room that desperately needs it. A few of the players who left this offseason alluded to the recent losing culture and the necessity for it to turn around. Despite the jokes thrown in Flacco's direction, he is a 10.5-year starter in the NFL and has shown flashes of success and leadership along the way. He gains a much younger receiving corps than last year's Ravens starters plus Emmanuel Sanders, and if he can stay healthy, which is certainly a big if, could provide a legit bump in production for the Bronco's offense.

I should also note that the powers that be finally showed a desire to improve the offensive line for Flacco, by bringing in o-line guru Mike Munchak and signing former Dolphin tackle Ja'Wuan James via free agency, with more possible moves in the works before training camp begins. This bolstering should provide some reassurance to drafters selecting any Broncos position players in 2019, as Flacco should remain upright more than Keenum was last year.

Another thing for fans to hang their hat on a bit, is that all three of Denver's Super Bowl victories came when an older QB was under center, as John Elway was 37 and 38 in Super Bowls 32 and 33 respectively, and Peyton Manning was a not-so-spry 39 when the Bronco's hoisted the Super Bowl 50 trophy.
How
Joe Flacco

's Departure Impacts the

Ravens

Lamar Jackson was the starter for Baltimore for the final eight weeks of the 2018 season, so at first glance, it doesn't appear that things will be that different either way this year. While sophomore Jackson is young and exciting, his passing, or lack thereof, could be an issue, especially downfield. With Flacco on the field in Weeks 1-9, the Ravens averaged 273.9 passing yards, yet accumulated an average of just 160.9 with Jackson under center.

The 22-year-old did post 556 rushing yards in Weeks 11-17 last season, though, and was an integral part in the Ravens' second-most ground yards in the league (2,441), plus their title of most rushing first downs in the NFL in 2018 (153). Baltimore released Alex Collins and added former Saint Mark Ingram to the fold this season, which will make things interesting in the running backs room.

In 2018, the Ravens were 22nd in the league in passing yards with 3,558. Both John Brown and Michael Crabtree have gone elsewhere in free agency, with those two accounting for 1,322 of those yards on the receiving end. As it stands right now, Willie Snead is their number one wideout, so there's that. One would think that Baltimore will go TE heavy this season and they certainly have quite a few to pick from. I expect Mark Andrews, Nick Boyle and Hayden Hurst to all get a small bump in ADP, and it probably isn't a bad strategy to grab a combo of them in best-ball drafts.

Lastly, the Ravens find themselves with a much younger roster in 2019, which can be both a good and a bad thing. While their bodies are fresher, the lack of veteran leadership, especially at the QB position could manifest into an issue in the trenches. Their signal caller is 22, and only one guy on the entire offense is over the age of 30.

Our director of forecasting John Paulson has Jackson ranked 15th and Flacco as QB30 in his Never-Too-Early 2019 QB rankings, so keep an eye on whatever movement happens at the QB position as we move closer to fantasy drafts.