The Best Fantasy Football League Settings for 2019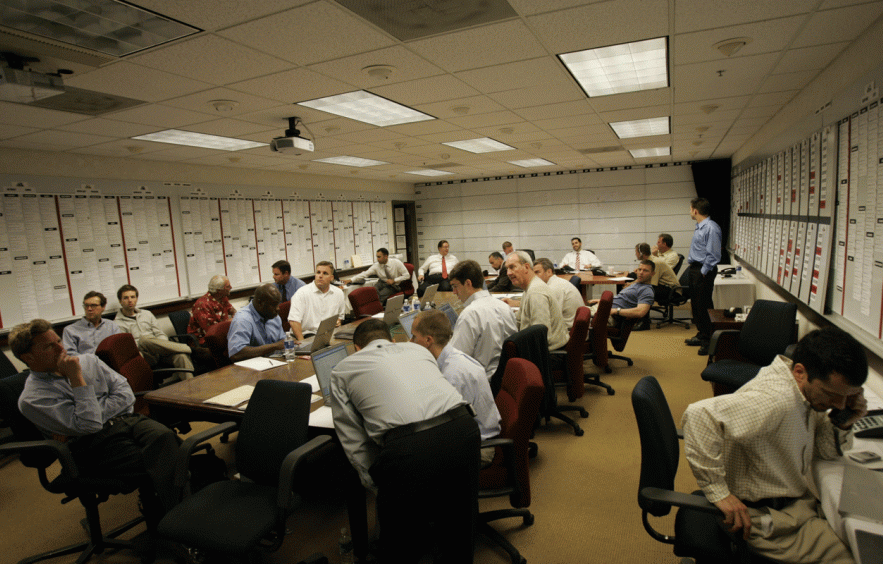 Michael Zagaris/Getty Images
Fantasy football has multiple layers. It starts with the draft where various strategies can be used to position yourself before the season begins. The season starts, and roster management techniques become the focus along with trade tactics when necessary. All the while, we're tracking players and their touch share, monitoring injuries, and analyzing press conferences for extra information. The fantasy season can be a grind but, on the other hand, there are many points of interest.
Fantasy football is regarded as the game within a game and different aspects draw people in every year. Some folks are fans of players. Their highlights or persona draw new managers in creating a desire to draft that player without much heed to draft cost. The competitive nature of the game is nearly second to none. Similar to poker, the variance balances the terms of engagement for both the casual and seasoned gamer laying waste to even the most-researched strategies. And, since it is a game, the strategic underpinnings spark some interest to those who like to plan. But what are the best league settings?
Keeping with the poker analogy, fantasy football can be viewed in a similar fashion. Poker players have preferred variants of the game that match their interests. No-Limit vs Limit. 6-Max vs Full Ring. Tournament vs Cash. The same can be said of fantasy football. Purists will recall the good old days of standard scoring using box score results from newspapers to calculate their score. They'll tell you that Millennials have ruined the game with their Points Per Reception blasphemy, to say nothing about starting a second quarterback.
New-Age nonsense. In the words of the great Josh Hermsmeyer, "Smh, Millennials."
But, as mock draft season turns into actual draft season, let's review some of the best settings for your league. Whether it be format, bonuses, or settings, there's likely a rule or by-law that you might want to incorporate into your league for the 2019 season.
League Format Options
Superflex or 2QB
Superflex allows a QB to be played in the Flex position. 2QB requires a second quarterback to be started each week.
This format has been growing in popularity over the past few seasons. Accepted by the fantasy community at large, the desire to play either variant is beginning to spill into casual leagues. It hits a lot of the key demographics touched upon earlier. An additional starting spot or even just a modification of the current flex spot raises your weekly scoring floor due to the nature of the position. Also, the greater demand for quarterbacks depletes the supply faster spawning new draft strategies. Here's an example of a draft using the standard, single-quarterback setup.

One quarterback selected in the first 48 picks. Even Mahomes' ADP required a record-setting season to drive his cost into the early rounds. An area of the draft typically reserved for the elite quarterback talents (e.g. 2016 Rodgers, 2017 Wilson), the late-round draft philosophy has become gospel for many drafters. Understanding opportunity cost combined with only starting one quarterback can result in low-risk, high-upside rosters. Superflex and 2QB drafts look just slightly different:

In a separate industry mock, ten quarterbacks were selected under the Superflex format. Not only that, but three distinct approaches can be seen from this snapshot of the draft. Teams 1 and 7 have opted to use their early-round draft capital on solidifying their starting quarterbacks. Teams 2, 6, and 10 have bypassed the position entirely and attacking the other positions of need. The other teams have anchored their quarterback and will be vying for mid or late round options in the rounds ahead. Personal preference can drive draft strategy, but the format does allow some flexibility.
The Top-24 quarterbacks averaged 269.7 points in 2018. That same sample applied to running backs and wide receivers, only averaged 199.2 and 172.1 points, respectively. That delta in average points drives the aggressive draft selections as fantasy managers look to leverage the format. No matter the strategy, the format is an excellent step towards leveling the draft interest across the positions and should be included in all leagues.
(Some) Points Per Reception
Points per reception. Pass catchers are awarded a point for each catch with yardage (positive or negative) added on to the score afterward.
The average points comparison discussed for quarterbacks highlights an important aspect of fantasy football. Even at the top, there's a sizeable gap between average points for each position. It drives the positional demand while the supply of players at that production level gives the framework for player rankings. Standard scoring places a significant portion of a player's fantasy scoring on the number of touchdowns they score. In 2018 alone, touchdowns accounted for an average 28.8% of a player's fantasy production. That's hard to predict year over year and shifts the positional advantage to running backs.
Average fantasy points per position for Top 24.

| Season | Running Back | Wide Receiver | Tight End |
| --- | --- | --- | --- |
| 2018 | 262 | 199 | 111 |
| 2017 | 208 | 170 | 120 |
| 2016 | 240 | 177 | 113 |
The 'RB Apocalypse' of 2015 brought the only touchdown advantage to wide receivers. Otherwise, running backs have the leverage on the format. Points per reception were added to balance the scales and close the gap across the positions.
Scoring differential per position in 2018

| Scoring | Quarterback | Running Back | Wide Receiver |
| --- | --- | --- | --- |
| STD | 269.7 | 199.2 | 172.1 |
| HALF | 269.7 | 222.2 | 213.3 |
| PPR | 269.7 | 245.7 | 259.7 |
Full point per reception scoring adds a strategic layer to its standard and half-point counterparts. More player archetypes became a part of our fantasy lexicon through the desire to have higher scores. Slot receivers, change of pace backs, and more tight ends highlighted draft strategies and shifted ADP for many players. But it came with unintended consequences. Purists opine that crediting a receiver with a catch doesn't reflect the actual game of football. Additionally, balance isn't inherent to the NFL and shouldn't be a part of fantasy. But as our game evolves, innovative compromises are devised to placate both sides.
Tiered PPR scoring is the latest wave in scaling the positions. Completely customizable, this format moves away from the short passes exploiting PPR leagues. The yardage component becomes a better reflection of what we see on the field and, if correctly set, still provides a strategic component to drafting teams. 'Some' points per reception make fantasy leagues more enjoyable from a strategic and scoring perspective, but finding the proper balance should be the first step to forming any league.
Setting Options
Balancing positional demand is the theme here. It paves the way for different, viable draft strategies and incites alternative trade and roster management techniques throughout the season. Multiple paths to success excite experienced fantasy managers and give hope to casual fans looking to draft a solid squad. Superflex and PPR start the conversation and the settings discussed below bring more positions into play devolving traditional draft strategies into utter chaos.
TE Premium
Drafting tight-ends can be simplistic but evaluating them and their role week-to-week is a constant chore. The duality of the position (being both a blocker and receiver) drives weekly speculation and affects projections. It's the only position that has traditionally had a single player headlining the position with a slew of 'viable options' trailing behind. Rule changes and new offensive schemes at the NFL level have forced the position on us, but it's difficult to get excited.
Over 100 points separate the first and tenth ranked TE and the gap is only widened by PPR. Opportunity cost de-emphasizes the need for a player out of this 'onesie' position causing most drafters to look at tight ends in the mid to late rounds. For the 2019 season, the 'Big 3' (Kelce, Ertz, and Kittle) are the only tight ends selected in the early rounds. Tight ends from both a seasonal and weekly perspective just don't generate enough stable production to warrant the cost. TE premium was introduced to offset this.
Applying an additional half point to just tight end receptions scales the position relative to the others. Applying this to just 2018, the Top-24 now have an average score of 170.8 points and about 30 points off from the wide receiver average. The scaling is the tide that lifts all boats driving the elite tier into the first round and the middle class sprinkled across the early to middle rounds.
Points Per First Down (PPFD)
Another compromise to points per reception. Points are rewarded for a football action that benefits the team. On top of that, it (again) balances the positions. Full-point PPR leagues would have had Top-24 receivers outscoring running backs 2,135 to 1,405 in 2018. That chasm is reduced to 1,409 and 1,228, respectively when applying the PPFD format. Bellcow backs, elite wide receivers, and tight-ends become highly valuable in this format requiring minor adjustments to draft strategies.
Additional Flex Spots
Instead of altering the demand by changing scoring settings, decrease the available supply. Adding in flex spots forces the available pool of players to be nearly depleted during the draft. This format favors experienced managers as they likely have a better pulse on deeper depth chart adds. This has been proposed as an alternative to removing the Defense or Kicker position. While it has little impact on your draft, in-season becomes much more treacherous as backups and handcuffs can become part of your roster as the season unfolds.
Forming Your League
Finding the best settings for your league really depends on the people and what makes fantasy football enjoyable for most of the league. That's one of the critical aspects of fantasy football. Fun. The above list provides popular suggestions to implement, but communicate with your league and see what works best for the group.