Perfect Draft Series: Drafting 8th in a 12 Team Standard Yahoo! League When you start to see the Perfect Draft series appear here at 4for4, you know your draft is probably right around the corner.
As I say every year, this is not only a good opportunity for our subscribers to pick the brains of all of our scouts, but for me it's also another mock draft to help me prepare for my own drafts coming up in the next few weeks.
I'm especially eager to get as many mocks in as possible this year using the Zero-RB philosophy, a popular way to draft this season. As someone who has been playing fantasy football since the 1990s (which makes me seem old), this strategy goes against everything I've become accustomed to. Now, I really try not to be one of these old guys who lives by the motto "because that's the way I've always done it," but in my fantasy world running backs are who you always targeted. I am, however, one of those old guys who yells at kids to stay off my lawn. (The lazy punks sometimes cut through mine to get to a walking path behind my house.) I always felt that I was going to make a great old man.
Now, I'm not saying Zero-RB doesn't work -- it actually does. And depending on where you pick in your draft, it makes complete sense to go this direction. However, not every draft slot means the Zero-RB way will prevail.
In my first Perfect Draft Series article for 2016, I wanted to challenge myself a little and draft in the bottom half of the first round, so I selected the eighth position in a 12-team standard Yahoo! league. I'm fully expecting to take a running back with my first pick and hopefully show that selecting a RB first won't cost you your league.
Of course, I'll be using Draft Hero (DA) again this year, which comes free with your 4for4 subscription. This is our second year using the program and if you haven't tried it, it's a must. I was a little worried about the change last year but after a few runs with it, I ended up using it for just about all my leagues, but especially the live drafts I take part in. That includes the league I run myself. Draft Hero not only allows me to keep track of my own team, but also the rest of the league. It shows me who they drafted and what they need, which all help to make my selections easier.
There are a ton of bells and whistles with Draft Hero. One of the new ones is a handcuff alert which automatically comes up for certain running backs. When it comes up, it allows you to set a reminder to target the handcuff later in drafts when the player's ADP indicates he should go. This is handy because a few beers into my drafts, I can often forget to target a handcuff.
DA also allows you to come up with your own draft strategy. You can target certain players or avoid others. You can target certain positions in certain rounds as well as completely eliminate a position in whatever round you choose.
My Yahoo! league features the following lineup: 1QB, 2RB, 3WR, 1TE, 1 Flex (RB, WR, TE) and 1 DST. Much to my chagrin, no one besides me at this site seems to like kickers so I won't be able to break down this position.
There are a couple of strategies I used for this draft:
One thing I didn't do was set DA to avoid RBs in the first couple of rounds. Drafting eighth, I was pretty sure I was going to end up taking a RB with my first pick and my goal was to see if I can win without using a Zero-RB strategy.
No QBs before Round 5 – I didn't want to totally eliminate taking a QB early, but also wanted to leave Round 4 open just in case someone fell that I may not have expected. I usually target QB a little later than that, but sometimes a top guy will slip and if I don't like what's available, I will look toward QB.
No TEs before Round 10 – I know there are some good ones out there, but this is a strategy I use in most leagues. Obviously, I won't ever have a guy like Gronk or Jordan Reed as a result of this setting, but TE has become a position I try to steam whenever possible.
No defense until the last round – This is a rule I usually abide by, but sometimes in the second or third to last round a top defense will slip and I'll take a shot. But for the most part, this is another position to stream.
Draft Hero in Action
Round 1, Pick 8 -
Adrian Peterson

, RB, Vikings

Predictably, lots of WRs come off the board before my eighth selection. Todd Gurley and David Johnson are the only RBs gone. DA suggests I take Adrian Peterson with this pick and he's certainly a consideration. But picking near the end of a round, I like to look at groups of players and try to make the best decision based on what will float back to me. So here is what sticks out to me as possibilities:

RBs: LeVeon Bell, Ezekiel Elliott, Devonta Freeman, Lamar Miller, Jamaal Charles

WRs: Dez Bryant, Jordy Nelson, Allen Robinson, Brandon Marshall, Keenan Allen

I'm a little more comfortable about what could come back at WR vs. RB. Bell has a possible suspension and Freeman will see reduced work while Charles is coming off an injury. So, my pick is Adrian Peterson.

Most of the above names have come off the board, including TE Rob Gronkowski. This is where I wanted to grab the best WR possible after going Peterson with my first pick. DA suggests Brandon Marshall and with Bryant, Nelson and Robinson gone, Marshall is my selection.
Round 3, Pick 8 - Sammy Watkins, WR, Bills
With one RB and one WR on my team, I'm open to take the best available player at this point. Again, I'm going to group the players to see what my best options are that may fall back to me when it flips to Round 4.
WR: Sammy Watkins, T.Y. Hilton, Randall Cobb, Golden Tate, David Baldwin
RB: LeSean McCoy, C.J. Anderson, Latavius Murray, Thomas Rawls, Carlos Hyde, Danny Woodhead
I see a lot of RB options that I can live with as my RB2. DA is telling me to pick Watkins and we have him as the high projected point-getter of the group. Cobb is pretty tempting here, but since it's not a PPR league, so my pick is Watkins.
Round 4, Pick 5 -
Thomas Rawls

, RB, Seahawks

I was kind of hoping C.J. Anderson would fall on the turn but he, McCoy and Murray were all picked prior to my next selection. My next choice was Rawls, who I slightly favor over Hyde. Both have their injury issues, but Rawls was impressive when he saw time without Marshawn Lynch in the lineup last season. In the six games in which Rawls played and Lynch did not, Rawls averaged 20.5 touches for 120 yards and 0.84 touchdowns (on a stellar 5.6 YPC). That doesn't even include Week 3, when he turned 16 carries into 104 yards while Lynch was limited to five carries. Rawls is our 12th ranked back in standard leagues, one spot below LeVeon Bell, so I kind of like his value here, especially now that he is trending healthy.

Continue reading for Scott's analysis on Rounds 5 through 16 plus a quick recap, where he regrets a pick he made early in the draft.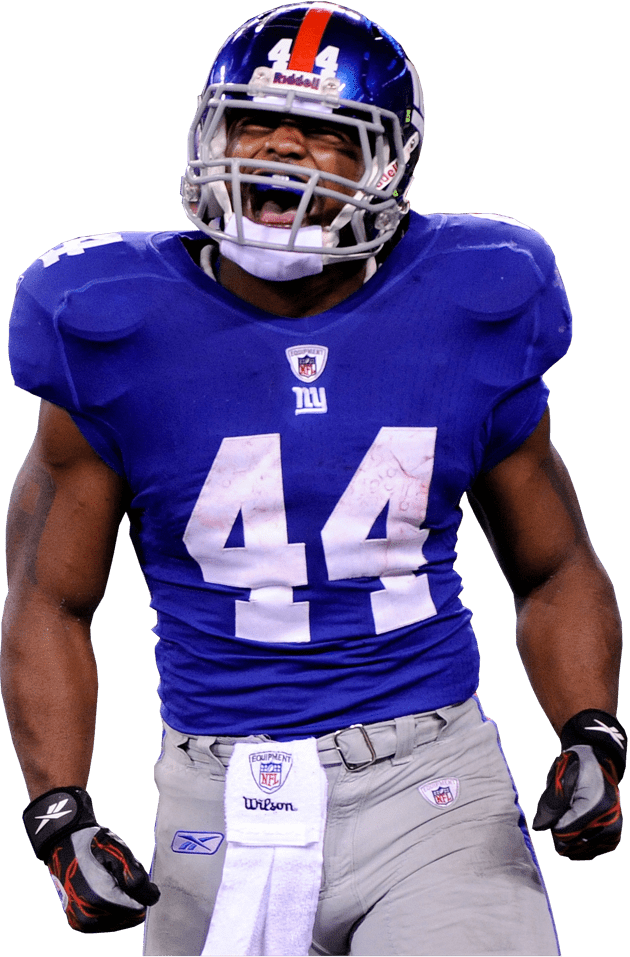 You're Missing Out!
Get access to this article and all our tools and rankings:
All Premium Content
The most Accurate Rankings Since 2010
Expert Draft Picks w/DraftHero
Highest Scoring Lineup + Top Available Players w/LeagueSync
...and much much more