Using Vacated Targets to Identify Opportunity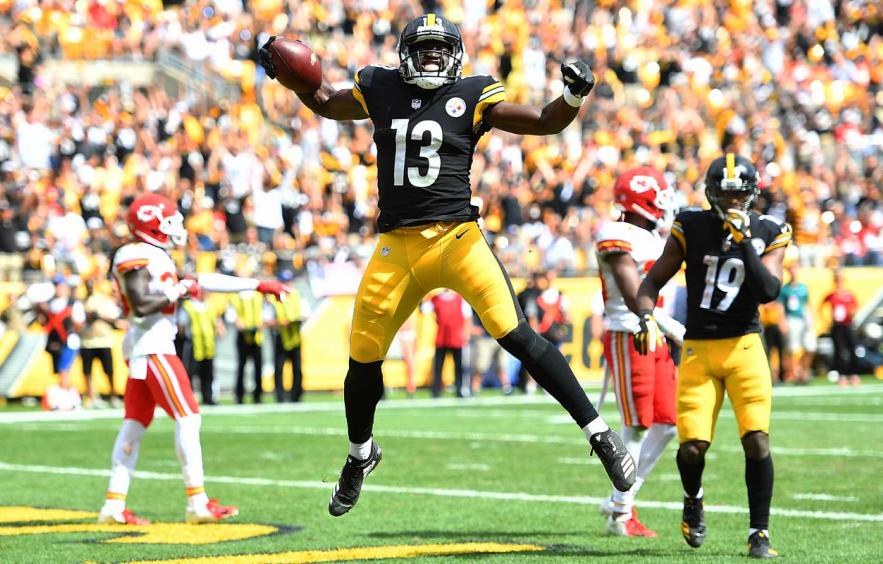 Joe Sargent/Getty Images
Opportunity is one of the major factors I consider as I evaluate free agent signings and trades, and attempt to identify impact rookies in any given season. Typically, I'll gauge this opportunity holistically—e.g. Antonio Brown left Pittsburgh so there's huge opportunity there—but this season I thought I'd go through the process of calculating vacated targets to see if it would identify opportunity that wasn't readily apparent.
Others have studied this in the past and I'd just leverage their work to double-check my aforementioned holistic findings, but I thought I'd do the legwork this season to see if there was anything I could add to the process. Given injuries, trades and Week 17 weirdness, I realized that it's a little tricky to calculate total vacated targets, but I think the numbers below provide a good roadmap to find 2019 opportunity in the passing game.
Included are targets through Week 16, though I made the exception for one team, the Cowboys, due to the midseason trade of Amari Cooper. More on that below the table.
Vacated Targets (2018)

| Team | Vacated Tgts/G | Vacated Tgts % | Key Additions |
| --- | --- | --- | --- |
| OAK | 23.3 | 70.3% | Antonio Brown, Tyrell Williams  |
| BAL | 19.2 | 55.8% | Mark Ingram |
| JAX | 16.7 | 50.4% | Chris Conley, Geoff Swaim |
| PIT | 15.0 | 35.7% | Donte Moncrief |
| TB | 14.9 | 38.0% | Breshad Perriman |
| NE | 14.4 | 41.2% | Demaryius Thomas, Bruce Ellington, Maurice Harris, Austin Seferian-Jenkins, Matt LaCosse |
| DET | 12.3 | 35.0% | Danny Amendola, Jesse James |
| BUF | 12.2 | 40.1% | Cole Beasley, John Brown, Andre Roberts, Tyler Kroft |
| NYJ | 11.6 | 36.6% | Jamison Crowder, LeVeon Bell, Josh Bellamy |
| KC | 9.6 | 26.8% |   |
| IND | 9.5 | 23.7% | Devin Funchess |
| WAS | 9.0 | 29.2% |   |
| NYG | 8.8 | 24.7% | Golden Tate |
| DAL | 7.1 | 20.3% | Randall Cobb |
| GB | 7.0 | 18.1% |   |
| LAC | 7.0 | 21.8% |   |
| PHI | 7.0 | 18.8% | DeSean Jackson, Charles Johnson |
| MIA | 6.7 | 24.7% | Ricardo Louis, Dwayne Allen, Clive Walford |
| DEN | 6.4 | 18.6% |   |
| CAR | 5.7 | 16.5% | Chris Hogan |
| HOU | 4.9 | 16.1% |   |
| NO | 4.8 | 14.7% |   |
| SEA | 4.4 | 17.4% |   |
| SF | 4.2 | 13.1% | Tevin Coleman, Jordan Matthews |
| ATL | 4.1 | 10.9% |   |
| CHI | 3.9 | 12.2% | Cordarrelle Patterson, Marvin Hall |
| MIN | 3.9 | 10.3% |   |
| CLE | 2.9 | 8.5% | Odell Beckham |
| ARI | 2.3 | 8.0% | Kevin White, Charles Clay |
| TEN | 1.9 | 7.1% | Adam Humphries |
| CIN | 1.5 | 4.3% |   |
| LAR | 0.5 | 1.4% |   |
Here's the table in chart form: