Bales Goes Deep: My 2016 Bachelor Preview Anyone who knows me knows I really appreciate quality television, which is why I haven't missed an episode of The Bachelor in years. It's up there with Breaking Bad, Shark Tank, and Nathan for You as one of the best shows on TV. I don't want to be a snob, but if you don't agree with that assessment, you just don't know anything about film.
If you don't watch, it's not too late; you have a couple weeks to get caught up to speed before Ben Higgins premieres as the next Bachelor. Why in the hell ABC chose Ben is beyond me. Sure, I find him physically attractive and he's made me question my sexuality on multiple occasions, but he's boring as hell.
There are 20-some women who will pretend to know him a lot better than they do, and I'm going to break down the favorites, for you, RIGHT NOW. And by RIGHT NOW, I mean in like four paragraphs. LET'S DO THIS! In just a little bit…
You might be asking what this has to do with daily fantasy football. The answer is nothing. Really, nothing. This article is about CLICKS. Getting new eyes over to 4for4. If you don't like it, don't let the door hit you on the way out.
But for my regular readers, I'm going to help you out here by giving each girl an NFL comp—someone they remind me of that should give you an idea of what you'll be getting yourself into when we're all watching this together in a few weeks and chatting on Facebook about what a bitch the twins have been to Shushanna.
Disclaimer: I did need to start to look into these girls for my Fantasy Bachelor League, so that's part of what's happening here. My research is your gain.
I anticipate millions of views on this analysis, both from fans of The Bachelor and DFS players. For the handful of you who are located at the intersection of these two fine hobbies, you just hit the jackpot.
Editor's Note: 4for4 has an ALL-NEW DFS SUBSCRIPTION! It includes our revolutionary Lineup Generator, Stack Value Reports, Ceiling & Floor Projections, GPP-Specific Articles, Ownership Outlooks, DFS Theory Articles, Lineup Construction Articles, a Downloadable .csv with Projections and Salary Data, and much more! DETAILS HERE! Previous subscribers don't worry, you'll get the same DFS content you got last season, but we think you'll want to UPGRADE to our DFS subscription because it takes our DFS content to the next level!
Ol' Reliable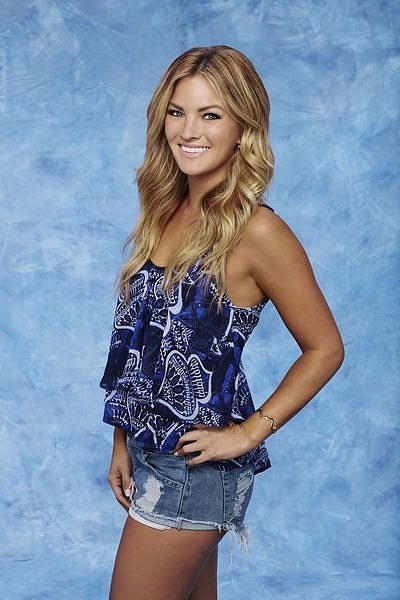 Becca Tilley
Age: 26
Occupation: Chiropractic assistant
Hometown: San Diego
NFL Comp: Jason Witten
Analysis: Ah, Becca Tilley. For those who are unfamiliar, she was the runner-up on the last season of The Bachelor with Chris the Farmer who was a total douche. I don't know man, I just didn't like him.
Becca claims she's never had sex, which is another way of saying she's given a lot of [deleted by editor]. I didn't even write what you think I did there. I added the [deleted by editor] myself to make Chris Raybon's life easier. It's called being thoughtful, look it up.
Becca is fine on paper and you can't really go wrong with her, just like Witten. But she's just sort of boring and there's something about being with a girl you know is loyal that turns me off. If I'm not constantly fearing that a girl will cheat on me every chance she gets, that's just not a relationship I want to be in.
I think Ben will like Becca since they're both lame af, but he's gonna want out after about the fifth HJ.
Verdict: Final four, eliminated for lack of upside
No Motivation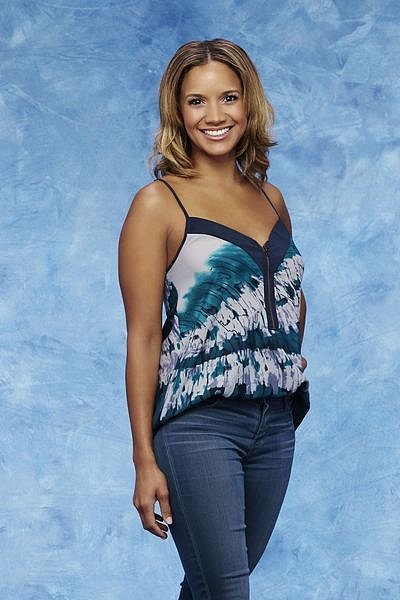 Amber James
Age: 30
Occupation: Bartender
Hometown: Chicago, IL
NFL Comp: DeSean Jackson
Analysis: Amber is also an old vet of the show, including appearances on Bachelor in Paradise (5 out of 5, highly recommend). She has no shot of ending up with Ben because, number one, she's not that hot, and number two, she's not motivated. She's going the career reality TV personality route, which is fine, but it isn't for Ben.
She reminds me of DeSean—probably lots of natural talent, but her arms haven't gotten any bigger in like 10 years. It's absurd, how aren't you gaining any weight at all bro?
Amber is like DeSean and the Redskins in Week 17; she'll just sort of be there. You can count on her to show up.
Verdict: Eliminated in first 10
Smarty Pants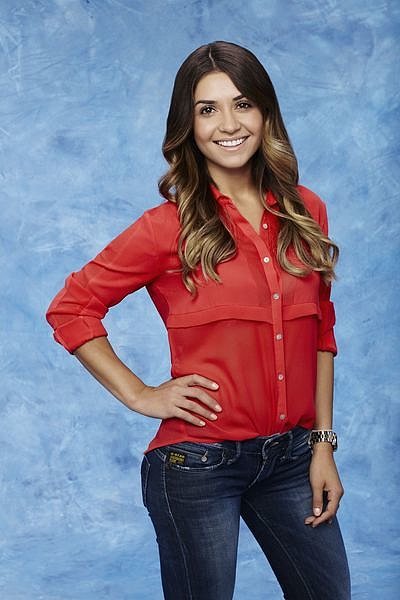 Shushanna
Age: 27
Occupation: Mathematician
Hometown: Salt Lake City, UT
NFL Comp: Ryan Fitzpatrick
Analysis: At this point, I'm assessing all new girls I've never seen, which means I'm making massive judgments based on one photo and three pieces of generic information.
Shushanna has a weird name, so she's already climbing her way out of a hole. She's a mathematician, so I just can't help but to think she's going to be too intelligent for Ben.
Verdict: Final 10, eliminated because Ben isn't smart enough to get her jokes
I Find You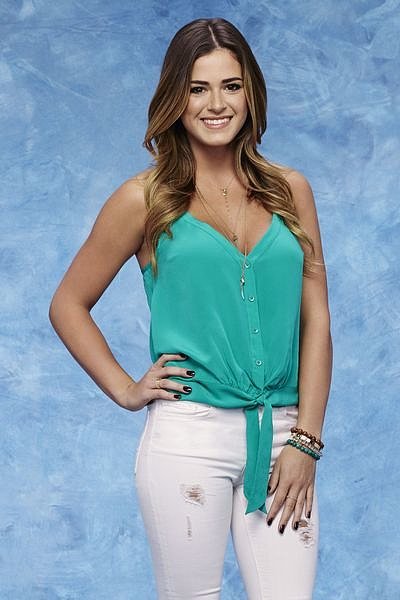 Joelle, aka "Jo Jo"
Age: 24
Occupation: Real estate developer
Hometown: Dallas, TX
NFL Comp: Martellus Bennett
Analysis: Jo Jo looks like Isla Fisher in Wedding Crashers, so I don't think it's a stretch to say that's exactly how she acts in real life. She definitely is going to say some weird stuff, just like Martellus. Ben will want to eliminate her pretty much each week because of the borderline insanity, but he'll always fail to do it at the last minute, instead getting rid of someone uglier.
Verdict: Final six based solely on hotness
The War Vet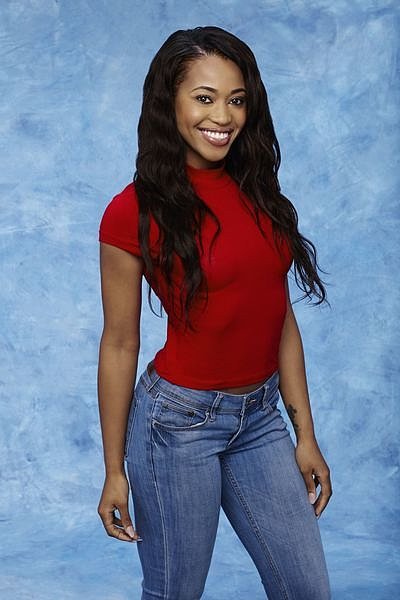 Jubilee
Age: 24
Occupation: War veteran
Hometown: Fort Lauderdale, FL
NFL Comp: Philip Rivers
Analysis: In 30 years, I imagine Philip Rivers sitting around, telling his 150 grandkids war stories from the gridiron. Jubilee is the younger, black, female, attractive, actual war hero version of Rivers.
Verdict: Final 10 because of the stories
The Twin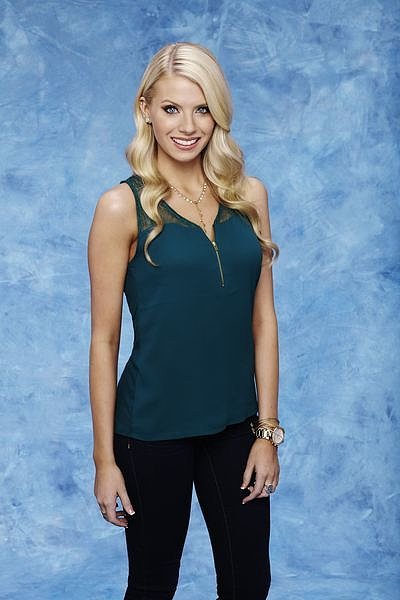 Haley
Age: 22
Occupation: Twin
Hometown: Las Vegas, NV
NFL Comp: Johnny Manziel
Analysis: She lives in Las Vegas and she's a twin. Zero percent chance she's not completely crazy.
Verdict: Gets eliminated before her sister because she's imperceptibly less attractive
The Other Twin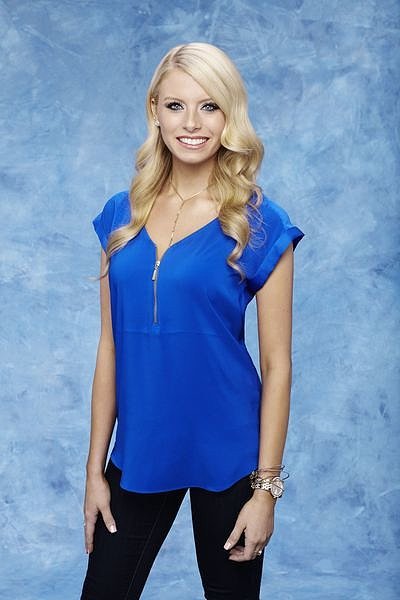 Emily
Age: 22
Occupation: Twin
Hometown: Las Vegas, NV
NFL Comp: Johnny Manziel's Twin Brother Bobby Manziel
Analysis: I don't know what it is, but I always find one twin to be much hotter than the other one. Emily and Haley look pretty much exactly alike, right? I see that. Yet Emily is like two points hotter somehow. I think I read about this phenomenon somewhere—The Twin Paradox I think it's called.
Verdict: Probably top 10 but Ben will realize you can't date both twins and have a future with either of them; he will call Emily when he goes to Vegas, though, just to see "what's good."
The Hot Young Thing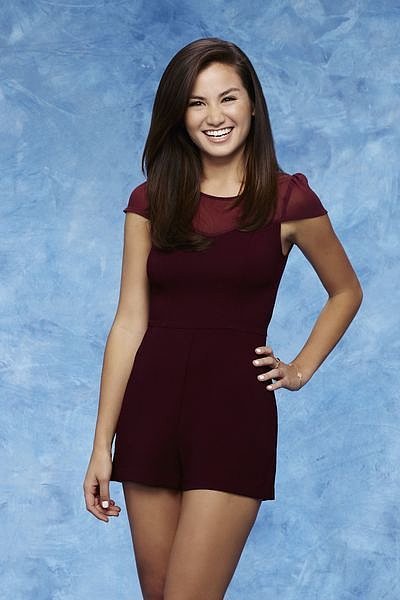 Caila
Age: 23
Occupation: Software sales representative
Hometown: Hudson, OH
NFL Comp: Rob Gronkowski
Analysis: Now we're talking. The laugh. The look. The name. Ben is going to dig Caila. These two are going to have some fun until Ben realizes there's no future when Caila can't stop making fart jokes.
Verdict: Final four; too immature to be a true contender
The Unemployed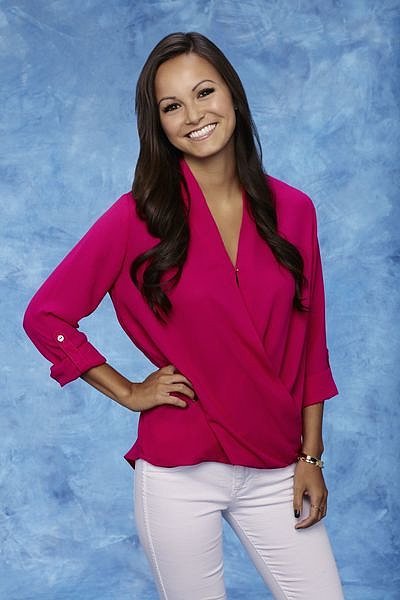 Rachel
Age: 23
Occupation: Unemployed
Hometown: Little Rock, AR
NFL Comp: Justin Hunter
Analysis: Justin Hunter isn't technically unemployed, but it's obviously coming. Rachel is probably fine, but she's better-suited developing her skill set on Bachelor in Paradise before stepping up to the big leagues.
Verdict: Eliminated in first dozen
Totally Insane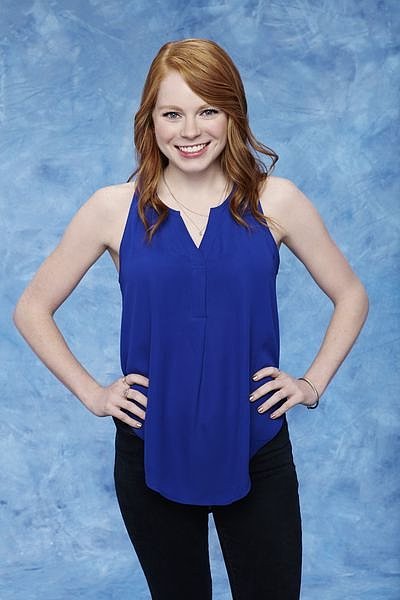 Laura
Age: 24
Occupation: Account executive
Hometown: Louisville, KY
NFL Comp: Russell Wilson
Analysis: Quick, name one redhead who isn't totally insane. Given the hair and blinding skin tone, my NFL comp here is clearly based on non-physical features. More like I'm pretty sure they both sleep with crystals under their pillows.
Verdict: Eliminated almost immediately for getting naked on the first night
The Contender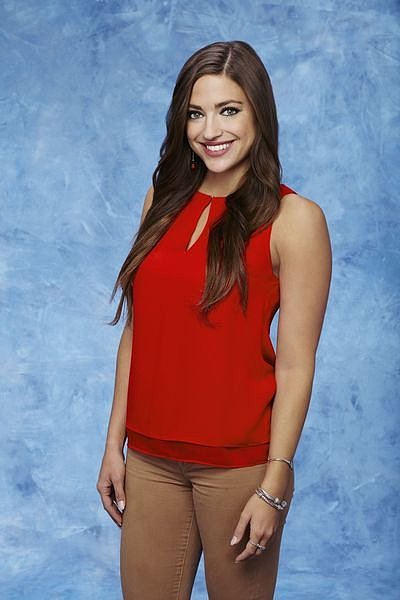 Lauren R.
Age: 26
Occupation: Math teacher
Hometown: Houston, TX
NFL Comp: Jarvis Landry
Analysis: I like Lauren. She has the right look for Ben and she's producing at a young age. But there's just something here that tells me that, like Jarvis Landry, Lauren doesn't have "it." She's going to be a hell of a No. 2 for a long time to come, but never the No. 1 you build your team around.
Verdict: Final person voted off the island
The Frontrunner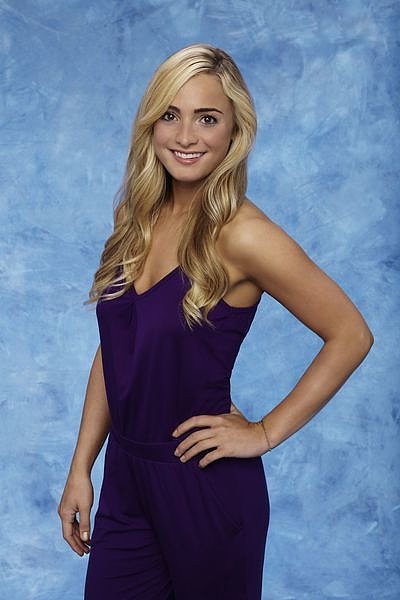 Leah
Age: 25
Occupation: Event planner
Hometown: Denver, CO
NFL Comp: Eric Decker
Analysis: From the body to the smile to the ability to score, Eric has it all. Leah isn't bad either.
Verdict: Ben's Future Longtime Girlfriend