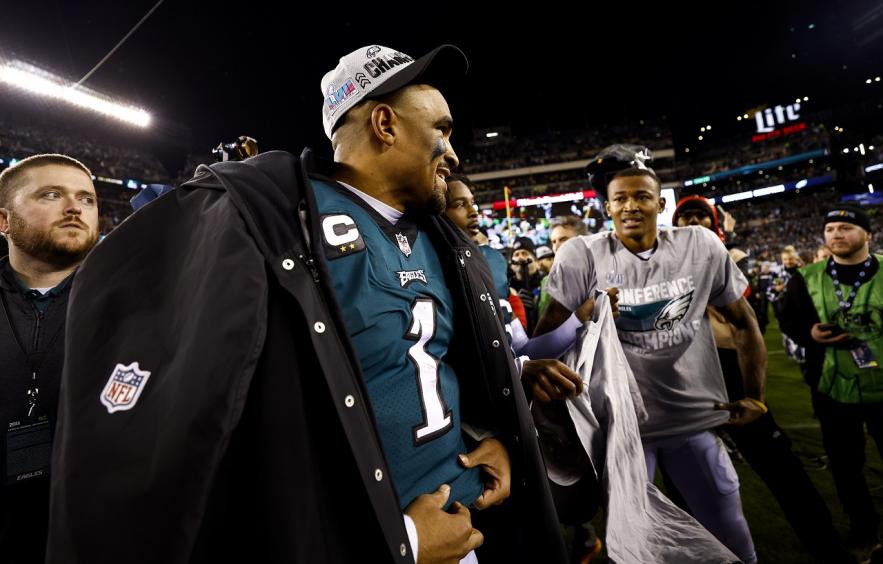 It's almost time for the Super Bowl and bettors know exactly what that means. Sportsbooks and betting sites will be listing odds for the game, player, and exotic props for Super Bowl 57. Online sportsbooks have been bringing sports bettors a long list of prop odds for the big game between the Kansas City Chiefs and the Philadelphia Eagles.
Here's a guide to Super Bowl prop betting. Everything you need to know from the types of props to how to find prop betting odds and place wagers.
But First, Here are the Best Super Bowl Sports Betting Bonuses to take advantage of;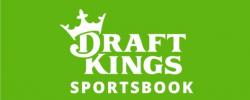 DraftKings Super Bowl Promo Code
Bet $5 on Eagles vs Chiefs, Win $200 Instantly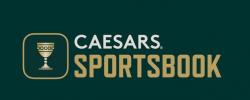 Caesars Sportsbook Super Bowl Promo Code
Claim for a $1,500 first bet on Caesars for the Super Bowl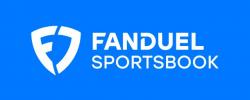 FanDuel Super Bowl Promo Code
$3K No Sweat First Bet for Super Bowl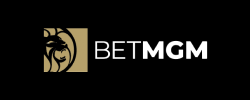 BetMGM Super Bowl Promo Code
$1,000 Bet Insurance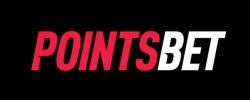 PointsBet Promo Code
Five 2nd-Chance Bets up to $50 each on the Super Bowl
Type of Prop Bets Available for Super Bowl 57
Props have grown into a fan favorite in betting and no event has more than the Super Bowl. The top sportsbooks have prop markets that cover what seems to be anything and everything. Here are some props you are likely to see when you are betting the Super Bowl.
Player props
These types of props are bets on individual players. There are a massive number of options such as how many yards a quarterback will throw for or will a wide receiver catch a touchdown pass. Player props can be placed pre-game and during live betting as sports fans enjoy the action.
For example, Odell Beckham scored the first touchdown of Super Bowl LVI. He caught a 17-yard touchdown pass from Matthew Stafford. Beckham's 2022 Super Bowl prop odds for scoring the first touchdown were +1000. Any bettor who picked him to score the first TD received a payout of 10 to 1.
Game props
Game props are based on stats or events throughout the event. These could be props such as will the opening kickoff be a touchback or will the first play of the game be a pass or run play.
Team props
A team prop is looking at the performance of one of the teams playing in the Super Bowl. Popular team props include which team might commit the first penalty or the over/under for how many total points they will score.
There is no shortage of options. You can even bet on which team will kick the longest field goal in the game.
Super Bowl MVP
Betting on the MVP is one of the most popular prop bets for the Super Bowl. Sometimes, you will see an online sportsbook post odds for Super Bowl MVP even before the playoffs begin.
Last season, the Los Angeles Rams won the Super Bowl and Cooper Kupp won the MVP Award. Kupp had odds of +500 to win. Bettors who placed a wager on him received a 5-to-1 payout.
Heading into the biggest NFL game of the season, Cincinnati Bengals quarterback Joe Burrow had the best odds to win Super Bowl MVP at -120. Matthew Stafford was second in Super Bowl 56 MVP odds at +125.
Super Bowl exotic props
Exotic or novelty props are fun bets that don't really have much to do with the actual action in the game. There isn't much skill involved and it's mostly luck for these types of bets.
National Anthem
The National Anthem at the Super Bowl has been performed by some of the biggest stars over the years. So what does that have to do with betting? As a sports gambler, you can wager on how long it will take someone to sing the national anthem. A bookmaker will set an over/under for the amount of time.
For Super Bowl LVI, Mickey Guyton sang the "Star Spangled Banner" in 1 minute and 51 seconds. A few prop betting sites had the over/under at 1 minute and 38 seconds. So
What will the coin toss be
For this prop, there are only two choices. Will the coin toss be heads or tails? There isn't any research you can do. It's a 50-50 shot. The Super Bowl 56 coin flip ended up landing on heads.
Halftime show props
Some of music's biggest stars have taken the stage for the Super Bowl halftime show. For Super Bowl 57, Rihanna gets the spotlight and online betting will have props surrounding her performance. A common halftime show prop is what will be the first song that is played.
Last year, Super Bowl Sunday saw a star-studded lineup with Dr. Dre, Snoop Dogg, Eminem, Mary J. Blige, and Kendrick Lamar.
The Gatorade shower
It's a Super Bowl tradition, the winning coach gets a Gatorade bath as the final seconds run off the clock. For bettors, you can place a wager on the color of Gatorade poured on the winning coach.
Last year, Sean McVay was doused with post-game Gatorade that was the color blue.
Other/Exotic props
The list of props doesn't stop there. Sportsbooks have had props on Super Bowl Commercials and what a player will say first in a post-game interview. The list goes on and on.
How to Place Prop Bets on the Super Bowl
If you are looking to make Super Bowl bets, you need to sign up for a sportsbook by downloading its app or visiting its website.
To register, you'll need to enter personal details such as your name, birthday, address, and more. This will help the sportsbook confirm your identity. After signing up, geolocation tracking will confirm you are in a legal sports betting state and can place wagers.
Next, check the sportsbook for popular Super Bowl offers and promotions that you can use on Super Sunday. Top sportsbooks will have bonus bets, odds boosts, and more for Super Bowl week to encourage bettors to get in on the action. You can also make a deposit to fund your bankroll.
After claiming promos, navigate the app or website to find prop bets for the Super Bowl. Most sportsbooks will have a tab dedicated to the Super Bowl that is easy to find.
Add the bets you want to your bet slip and place your first wager!
Best Betting Sites for Super Bowl Props
DraftKings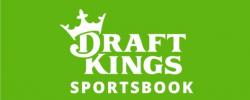 DraftKings Super Bowl Promo Code
Bet $5 on Eagles vs Chiefs, Win $200 Instantly
DraftKings is known for having great NFL lines and this makes it an easy choice to bet on the Super Bowl. It's a user-friendly app that is among the best.
Caesars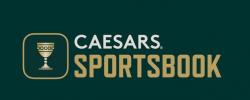 Caesars Sportsbook Super Bowl Promo Code
Claim for a $1,500 first bet on Caesars for the Super Bowl
No better way to earn VIP reward points than betting on the biggest game. Take advantage of Caesars great rewards program and more by registering for an account.
BetMGM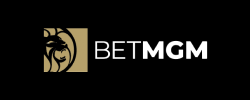 BetMGM Super Bowl Promo Code
$1,000 Bet Insurance
A great place to start for new bettors and novice gamblers, BetMGM has first-bet insurance and more for bettors looking to get in on the Super Bowl betting action.
FanDuel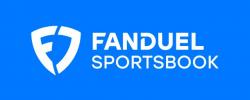 FanDuel Super Bowl Promo Code
$3K No Sweat First Bet for Super Bowl
Great for live betting, FanDuel is a top option for your Super Bowl bets. Check out if there are same-game parlays available or use your "No Sweat" first bet on the big game.
PointsBet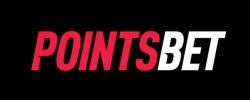 PointsBet Promo Code
Five 2nd-Chance Bets up to $50 each on the Super Bowl
PointsBet brings its unique bet types to the Super Bowl. Take advantage of "Points Betting" or "Name A Bet" for the NFL finale.
Tips for Props Sports Betting
Here are a few things to consider when betting props.
Avoid bets that contradict each other
With so many props to choose from, it can get confusing. Make sure your latest prop bet isn't going against the one you made earlier. For example, if you are betting the under for the game then you probably want to stay away from betting the over for either quarterback's passing touchdowns.
Follow the movement
Find props you are interested in and track how the odds move within the first day of release. You will see bookmakers quickly adjusting based on how sharps are betting. It's possible you will be able to spot a prop that has solid value due to how sharps are betting.
Shop lines and odds
To get the most value as a bettor, you should be comparing props from different sportsbooks. With mobile betting, you can have several sports betting apps on your mobile device. Check what the odds of props you're interested in are on multiple books to get the best bet.
Super Bowl Prop Bets FAQs
When are prop bets graded by a sportsbook?
It varies from sportsbook to sportsbook. Many props are graded within minutes of the result. Some sportsbooks might pay out after the conclusion of the game.
Can I parlay Super Bowl prop bets?
Yes, but it depends on the sportsbook. Some will not let you combine certain prop bets if they are considered to be correlated. Check with your sportsbook's customer service if you have more questions.
Where can I place Super Bowl prop bets?
The top sportsbooks in the country such as DraftKings, BetMGM, FanDuel, Caesars, and more have a full list of prop bets for the big game.
How do Super Bowl prop bets work?
Prop bets are wagers on outcomes within a game or event that don't necessarily tie into the result. For the Super Bowl, there are player, game, and exotic props.
Are there Super Bowl props during the game?
Yes. There you can place live wagers on prop bets for Super Bowl 57. The odds shift quickly and bettors have to quickly decide which proposition bets to make.
21+ and Gambling Problem? Call 1-800-GAMBLER