Week 11 NFL Pick'em & Survivor Pool Picks: Lions Roar Over Bears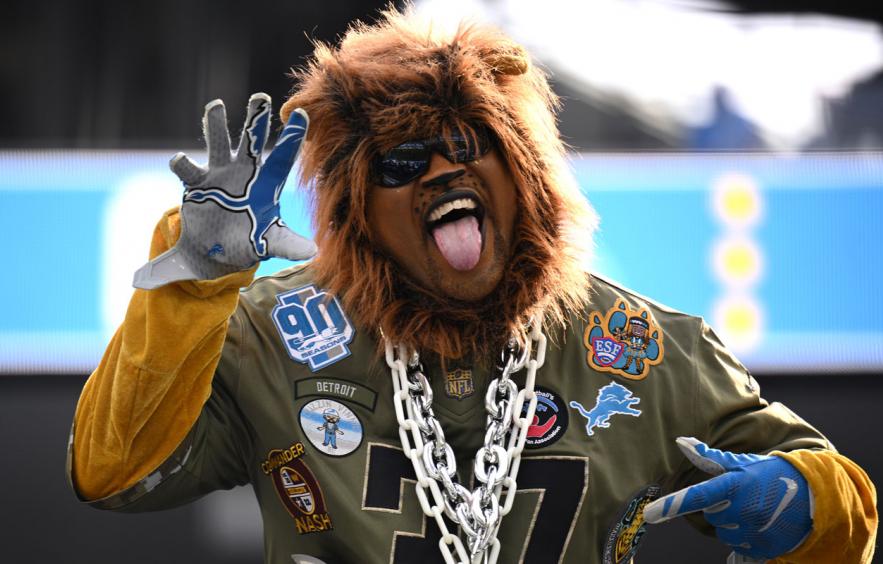 Orlando Ramirez-USA TODAY Sports
There are six teams favored by over a touchdown in Week 11, so this should be an interesting week in the survivor and pick'em world. With the help of PoolGenius' customizable tools and data, I'll select matchups with some value so that you can get to the top of those leaderboards in pick'em contests and survive another week in knockout pools.
About Pool Genius
PoolGenius is the only site dedicated to helping you win more sports pools. Our tools harness the power of algorithms to analyze the format and rules of the specific pools you enter, project the behavior of your opponents, and identify the picks that give you the best chance to win. Use them yourself at the links below:
---
GET PICKS NOW
NFL Survivor Picks | Football Pick'em Picks
Free Trial Offer (Survivor, Pick'em, Betting)
Season Discounts For 2023
---
Week 10 Recap
Last week was another solid one for this column, as my main picks went 4-0, but my bonus selection (Bengals) didn't pan out. Thanks to the Cowboys, Steelers, Lions, and Raiders, my record is 19-8 since starting in Week 5.
Pick'em Pool Breakdown
Before I get into the picks, note I'm not suggesting you should make all of the picks listed below. The best Week 11 picks for your NFL pool depend on strategy factors such as your pool's size, rules, and prize structure, plus situational factors like your current place in the standings and the number of weeks remaining.
However, these picks do provide some of the best opportunities to differentiate your Week 11 picks from your pool opponents by taking on only a modest amount of risk, or no additional risk at all.

Favorite Favorites
Detroit Lions vs. Chicago
The Lions offense is firing on all cylinders with a balanced air and ground attack and the Bears won't have the answers on defense. Sure, Justin Fields is back but Detroit should be able to contain him and whatever he brings. Jared Goff and the Lions are 9-point favorites at home with 81% PoolGenius odds of victory.
Public bettors are taking Detroit 99% of the time so you'll win or lose this pick with your whole pool.
Miami Dolphins vs. Raiders
Las Vegas has been a fun story but their two-game win streak ends this week on the road in Miami. Rested and recharged, the Dolphins' offense will dominate with their speed, and rookie QB Aidan O'Connell will get flustered trying to play catchup. The Dolphins boast the highest spread of the week (-12.5) with 86% win odds via both Vegas and PoolGenius.
As always with these lopsided contests, you'll win or lose with most of your pool as 97% of bettors are taking Miami this week.
Washington vs. Giants
Sometimes you have to lean on heavy favorites and Week 11 is one of those instances. I'm going with a Washington team favored by 10 points with win odds of 80%. The Giants just can't compete with Tommy DeVito under center and a receiving corps already devoid of superstars.
The public is backing the Commanders 97% of the time, so you know the drill.
Sensibly Priced Favorite
L.A. Chargers @ Packers
L.A. is a 3-point favorite on the road this week with Vegas odds of 61%. Justin Herbert has this offense humming and the Packers pass rush won't be able to keep up. The Chargers are being selected by the public 81% of the time and compared to games with similar spreads like Houston (92%), they present some value.
---
GET PICKS NOW
NFL Survivor Picks | Football Pick'em Picks
Free Trial Offer (Survivor, Pick'em, Betting)
Season Discounts For 2023
---
Survivor Picks for Week 11
Win Odds: Top 5 Week 11 Picks
Stating the obvious here, but higher is better when it comes to winning odds. Everything else being equal, you want to pick the team with the best likelihood of making it through.
Here are the five safest teams this week, according to the PoolGenius Data Grid model (chances to win in parentheses):
Dolphins vs. Raiders (86%, 12-point favorites)
49ers vs. Buccaneers (85%, 11.5-point favorites)
Cowboys @ Panthers (83%, 10.5-point favorites)
Commanders vs. Giants (81%, 10-point favorites)
Lions vs. Bears (80%, 9-point favorites)
Pick Popularity
Diversifying your survivor picks from the crowd is an advantageous strategy, as the pool winnings can increase significantly if your pick hits and another popular pick loses.
Here are the five most popular survivor picks for Week 11 (referencing Data Grid mentioned earlier):
Commanders vs. Giants (28%)
Lions vs. Bears (20%)
Jaguars vs. Titans (15%)
49ers vs. Buccaneers (9%)
Texans vs. Cardinals (9%)
Future Value
The last piece of the survivor pool puzzle is future value. If you fire off a powerful team in Week 11, you won't be able to use them later. According to PoolGenius, here are the top five teams in future value entering this week for a 100-entry standard rules pool:
Chiefs (3.7)
49ers (3.0)
Dolphins (2.7)
Eagles (2.5)
Cowboys (2.4)
---
GET PICKS NOW
NFL Survivor Picks | Football Pick'em Picks
Free Trial Offer (Survivor, Pick'em, Betting)
Season Discounts For 2023