Fantasy Football Fallout: Adam Thielen to the Carolina Panthers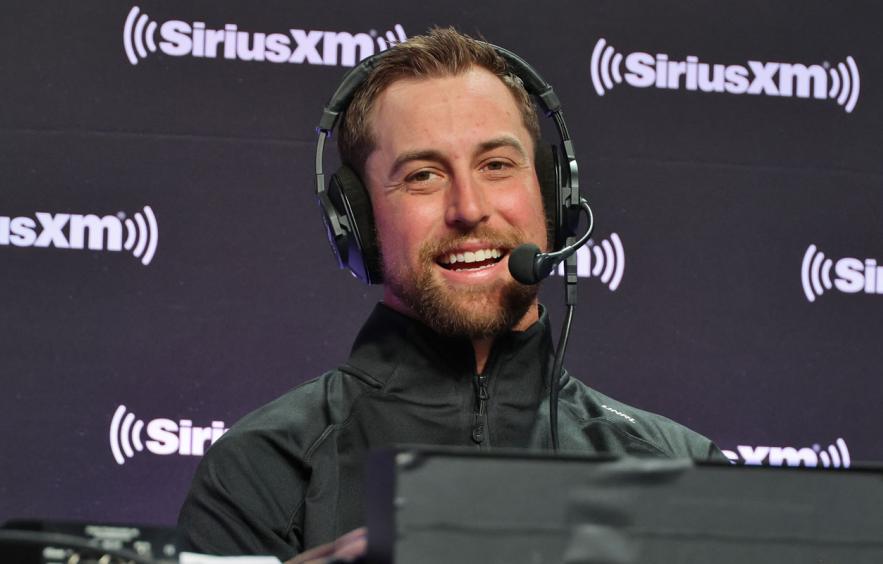 Cindy Ord/Getty Images
The Carolina Panthers signed veteran wide receiver Adam Thielen to a 3-year, 25 million-dollar contract on Sunday, March 19th. The deal includes 14 million dollars in guaranteed money. Thielen, who was cut by the Vikings a few weeks ago, will be joining a new team for the first time in his career. Here's a look at the fantasy impact of Thielen's move on both the Panthers and the Vikings.
---
Click Here for more 2023 Player Profiles!
---
An Overview of Thielen's Career
Thielen's NFL career is quite the success story. A lifelong Vikings fan, Thielen attended DII college Minnesota State and was an undrafted free agent signing by the Vikings in 2013. He worked his way up the rotation, and eventually cemented himself as a star. Thielen has had four seasons with over 900 receiving yards thus far, and was named a Pro Bowler in 2017 and 2018. One of the more slept-on players in the fantasy community, Thielen has finished as a top-10 fantasy receiver in three different seasons (2017, 2018, and 2020), and has been top-30 at the position in six of the last seven years.
Thielen's most extraordinary quality as a receiver is his penchant for scoring touchdowns. He has the sixth-most receiving touchdowns among all players since 2017 (he ranks 12th in total targets in that stretch). This has allowed him to remain fantasy-relevant despite not having the same gaudy receiving yardage totals as some of his peers.
Adam Thielen

's Impact on the

Panthers

In Carolina, Thielen will likely step in as the de facto #1 receiver after D.J. Moore was traded away to the Bears. Theilen will be the primary option for whichever quarterback the Panthers decide to take with the first overall pick in this year's Draft. However, while Thielen has established himself as a great player in the NFL, it's hard to imagine a scenario where he is anything more than a fringe WR3 for fantasy with the Panthers.

A high tide raises all ships. In fantasy football, this means that players that are part of a good offense will typically perform better than those stuck on bad teams. This makes intuitive sense—better teams will score more points and move the ball better, leading to more fantasy production for the whole team.

Unfortunately, Thielen is going from a solid offense to a poor one. In 2022, the Panthers ranked 21st in offensive EPA per play, and 28th in total yards per game. They have very little offensive support behind Thielen—the other receivers on the depth chart are Terrace Marshall and Laviska Shenault, two players that have potential but are largely unproven. While Kirk Cousins gets a lot of flak for being unable to deliver in big moments, he was able to command a consistently above-average offense in Minnesota these past few years, something that cannot be said about the Panthers. This is especially concerning for a touchdown-dependent receiver like Thielen.

Thielen will also be fighting against the undefeated Father Time this season—he will be 33 years old when the season starts. It's rare that a player has been able to deliver in fantasy at that age. Save for a few legendary exceptions (the likes of Jerry Rice, Larry Fitzgerald, and Steve Smith), receivers rarely even make it to 33, and when they do, it's often not pretty.

We can see that, for the most part, even some of the best receivers in the league are past their prime at age 33 and are in the midst of a steady decline in production.

Finally, Thielen will likely be receiving passes from either a rookie quarterback or Andy Dalton this season. So, unless a player like C.J. Stroud or Bryce Young comes in and sets the football world on fire, I'm very worried that even if Thielen receives a decent amount of targets as the Panthers' number one, it will feel like a miracle every time he actually catches a pass (I like to call this the Terry McLaurin Syndrome). It's not inconceivable for one of the rookie QBs to develop a strong connection with Thielen and maintain a solid offense, but the odds are stacked against Thielen's success this year.
How Does
D.J. Chark

Fit in?

The Panthers also signed receiver D.J. Chark to a 1-year deal on Friday, March 24th. He should step in as the No. 2 receiver in this offense behind Thielen. Chark has struggled to capture the magic of his 2019 season, where he had over 1,000 receiving yards and eight touchdowns, but had a solid year in Detroit last year. He offers value as a contested-catch-winning deep threat, but that is a receiver archetype that is notoriously volatile in fantasy (looking at you, Mike Williams). Considering I'm not too bullish on Thielen's fantasy value as the No. 1 in this question-mark-laden offense, it shouldn't be a surprise that Chark worries me as well. Chark's current Underdog ADP of WR71 is likely around where he should be going in drafts, as he's nothing more than a late-round flier.
How Thielen's Departure Impacts the
Vikings
The Vikings should be largely unaffected by Thielen's departure. They still have arguably the best receiver in the NFL in Justin Jefferson, who should continue to dominate defenses. He is currently the WR1 in early Underdog ADP and fully deserves to be there. I would also expect tight end T.J. Hockenson to see an uptick in targets in the absence of Thielen. Hockenson was the overall TE2 in fantasy last season and should once again be one of the best options at the position. Beyond Jefferson and Hockenson, fourth-year receiver K.J. Osborn could also see increased production in the Vikings' offense this year and looks like a solid late-round flier in drafts.

The Bottom Line
Thielen is an NFL success story, with proven career success specifically in the touchdown department.
It will be difficult for a 33-year-old Thielen to match his career production as he will likely be in a subpar offense with a young quarterback.
Thielen's current Underdog ADP of WR69 might be a little harsh considering he is still the WR1 in an offense, but I wouldn't value him as much more than a depth option for your team.
The Vikings should deal with Thielen's departure comfortably, and they can easily redistribute his workload to Justin Jefferson, T.J. Hockenson, and K.J. Osborn.