Week 3 NFL Odds: Lookahead Lines Report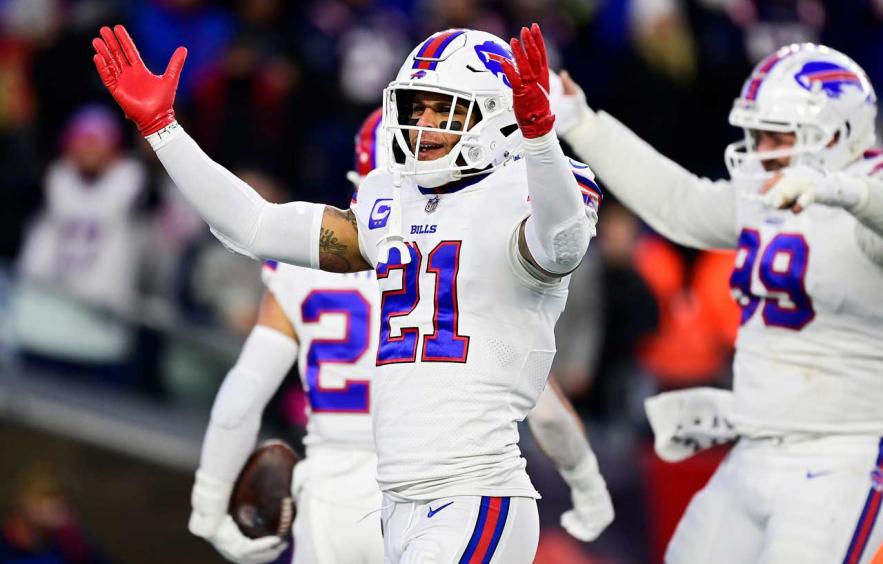 Maddie Malhotra/Getty Images
Friends don't let friends bet NFL sides on game day. I understand the appeal of getting action down on a game about to kick off, but please, for the love of all things sacred, don't do it. I understand most casual bettors out there don't have time to comb through every news blurb and injury report the moment it comes out. It's difficult for most bettors to feel informed early in the week, or even more, right when next week's line is posted on Sunday evening for the following week's games.
In my opinion, the only way to consistently put yourself in a position to gain positive expected value (+EV) while betting on NFL sides is to beat the closing line. Sportsbooks gradually increase the limits they let bettors get down as the week progresses, indicating the book feels they've priced the game correctly. So unless you're waiting later in the week because you're betting five-to-six figures on a side, you're +EV increases if you can get down on a number before it's sharpened by the whales.
Each week of the season, I'll provide a first glance at the upcoming NFL slate through the lens of lookahead lines. This brief lookahead window offers a sneak peek at how teams are valued by bookmakers before the start of the week. It's also an opportunity to act before the games are posted and sharpened on Sunday evening—after the previous week's games are complete. These lines are a true indicator of how bookmakers value each team, without the influence of the recency bias that comes after watching eight hours of football earlier in the day. Depending on the bookmaker, and bettor for that matter, you may or may not be able to get the type of action down you'd like, depending on your unit sizing. The key is understanding where the value is on the board in any given week, and that is easier to do once you know what the opening number is.
When I take a position on a lookahead line, I believe the current number will beat the closing line. It's an effort to get ahead of the market movement to land the best number. Basically, I'm parlaying my handicap. In essence, if I'm right in my Week 2 evaluation of the team and market, I will have an advantage in predicting where the line movement will come first in Week 3.
For reference, I'll use the initial odds released by Westgate back in May to show you how the game opened. Then, I'll note the consensus for each current Week 3 lookahead line, with the spread listed based on the home team:
Week 3 Lookahead Lines Takeaways
It matters less early in the season, but I'm always on the hunt for scheduling and travel advantages. For the most part, these things are already baked into the number, but I believe there are instances each week that aren't accurately accounted for in the market.
SharpClarke and I got down on two Week 2 lookaheads last week, which were posted in our Discord chat per usual. We have massive closing line value on both the Bengals and Bills in Week 2, and I failed to act quick enough on the Raiders -2.5 against the Cardinals despite advising to do so in this space last week. That's now out to -6.

Steelers

@

Browns

(-3)

Mitch Trubisky! Jacoby Brissett! Tune in on Thursday Night to see these historic rivals battle it out with first place in the division on the line!

The networks must be thrilled.
Ravens

@

Patriots

(+3)

The injuries continue to mount for the Ravens. Luckily, there's depth at both the offensive line and in the secondary to withstand some of these early-season gut punches, but it definitely impacts this team's ceiling moving forward.

I think the Ravens are the superior team here, but defensive coordinator Mike McDonald shifted Baltimore to a zone-heavy scheme in Week 1, and I'm interested to see if that continues in Week 2's matchup against the Dolphins. It's noteworthy here because Mac Jones fared far better against zone looks than man coverage in 2021. According to Sports Info Solutions, Jones has a positive play rate of 52.7% against zone defenses as a rookie, falling to 43.2% against man coverage.

I can go either way on this, depending on which side of -3 it moves towards.

Make sure you get your Week 2 bets in before focusing on Week 3!
Saints

@

Panthers

(+2.5)

No team's Week 1 performance left me as puzzled as the Saints. The pillars of who I thought they were coming into the season showed up as glaring weaknesses in Week 1. They allowed a lifeless Falcons pass rush to pressure Jameis Winston on 23.1% of his dropbacks while defensively, giving up huge chunk plays on the ground to Cordarrelle Patterson, who was running behind what most expect to be the league's worst offensive line.

Now, it's just Week 1, so perhaps they came in ready to sleepwalk to victory. Again, I don't want to overrate a one-week sample, but they're a wait-and-see team for me right now.
Chiefs

@

Colts

(+3)

SharpClarke and I booked this as an official play yesterday for subscribers. Why haven't you subscribed yet? It hurts my feelings if we're being honest.

For me, it was simple. There's little that Indianapolis can do in Week 2 against the Jaguars that can sway the court of public opinion. This only has tracks to move in one direction, barring an injury to Patrick Mahomes. If the Colts boat-race the Jaguars, the market won't blink, as if it's the expectation. If they play a close game or lose to Jacksonville, this climbs regardless of what happens in Week 2's TNF matchup. A big Chiefs win in primetime against the Chargers, and this is headed to 4.5.
Bengals

@

Jets

(+6)

Week 2 against a depleted Cowboys club is an excellent bounce-back spot for the Bengals after a disappointing Week 1. This is also the scene of one of their worst 2021 losses, and I expect that to be a key talking point in the locker room heading into the week. You can tell yourself that narratives like that don't matter, but if nothing else, it prevents a repeat of last year's performance where Cincinnati was clearly not ready to take the Jets seriously after a big road win in Baltimore the week prior. I like the Bengals here, but I'm willing to wait for a 5.5.
Bills

@

Dolphins

(+4.5)

The Dolphins haven't beaten the Bills since December of 2018, and they're 1-9 against them in the past 10 meetings. I'm willing to lay the points on the Bills here, but I feel there's no rush with this already at 4.5. A tight game at home against the Titans feels unlikely, but perhaps a Miami upset on the road in Baltimore could bring this close to 3.
Lions

@

Vikings

(-7.5)

This divisional matchup in Minnesota is a replay of one of last season's more exciting finishes, a spot where the Lions were again massive road dogs. The thought of Justin Jefferson running free in Kevin O'Connell's offense against this hapless Detroit secondary is hard to ignore, but Week 2 could shape this line. The Lions have a winnable home game on deck against the Commanders, while the Vikings travel to Philadelphia in what should be a fun primetime matchup on Monday night. If both clubs lose in Week 2, this line is probably the same come Tuesday morning, but wins on either side could sway it between 6.5 and 8.5.
Packers

@

Buccaneers

(-3)

Injury issues are a problem for both clubs early in the season, though the Buccaneers feel better equipped to handle it at this moment. With the Bears on deck in Week 2, it's unlikely the Packers can sway the court of public opinion heading into this one. Tampa Bay, on the other hand, faces off against a Saints club that's won four straight regular-season matchups against Tom Brady and the Bucs. I lean Tampa Bay in this one, but a move to 2.5 is not out of the question if they stumble in New Orleans yet again. I also think a strong showing from the Buccaneers can move this to 3.5, so I'm watching this space.
---
This article is intended for entertainment purposes and adult users only. Call 1-800-GAMBLER if you have a gambling problem.