DFS Core Four and Value Stacks: Week 14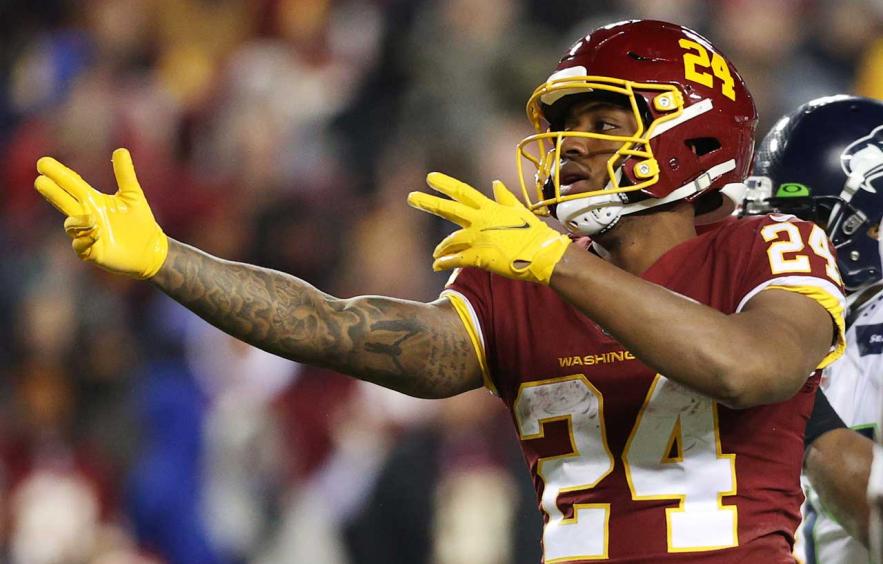 This Week 14 NFL DFS article consists of two parts, the "Core Four" and value stacks. The Core Four are my four favorite plays on the main slate for any game format, regardless of price or projected percent rostered. All four will almost assuredly be in my cash lineup and be an integral part of my GPP core plays (though they probably won't all be in the same GPP lineup).
For the value stacks, I'll be using 4for4's Stack Value Reports to find stacks that can take down a tournament. I like building contrarian stacks around my chalkier core of players because you only have to get one instance correct for it to hit. Though there may be a chalkier player or two within the value stack, I will usually add a piece from the game that makes the stack a bit contrarian.
For example, if we hit on a contrarian quarterback play while having a pass-catcher or two from that same game, the positive correlation of those stacks is technically getting one contrarian play correct despite filling multiple roster slots. I feel this is easier than having a chalkier stack while trying to hit multiple individual low-rostered plays throughout the rest of your lineup. Keep in mind that these are contrarian stacks, so you don't have to use these stacks in a large percentage of lineups to be overweight on the field. They should be used in tandem with a chalkier core of players.
For up-to-the-minute and Sunday morning updates, be sure to join the 4for4 DFS subscription-only Discord channel.
Core Four Plays
RB
Austin Ekeler

($9,200 FD/$8,200 DK)

Ekeler has turned into the workhorse for the Chargers. He gets targets out of the backfield and goal line touches, the touches that are the highest value to a running back. Despite the fact the Chargers pass a bit more than they run, Ekeler's involvement in the passing game creates a high floor. Since the Chargers bye week, Herbert has thrown Ekeler's way 6.5 times per game. These are usually low average depth of target, highly convertible targets. This is definitely a slate-specific core play because I would much rather have a player like Jonathan Taylor to pay up for at running back. However, the stud range is bare pretty much across the board on this slate which is why Ekeler is popping in optimal lineups.
RB
Antonio Gibson

($7,400 FD/$6,000 DK)

Regardless of J.D. McKissic's status for Sunday, Gibson is a strong play as his salary barely moved since last week. He's averaged about 27 opportunities per game since Washington's Week 9 bye, with or without McKissic in the lineup. The Cowboys are somewhat of a pass-funnel defense, but with only Terry McLaurin as a threat on the outside, I'd expect them to play to their strengths and run the ball. Gibson should remain involved in the passing game as well. In Week 12, with McKissic still in the game, Gibson was targeted on early downs. It seems as though Washington is utilizing Gibson as we all thought they would in these last few weeks. He's a strong play regardless of McKissic's status, but if he has to sit one more week it's wheels up for Gibson.
QB
Taysom Hill

($7,700 FD/$5,600 DK)

I'm a tad nervous about this one because of Hill's mallet finger issue. It's never a good thing when a quarterback isn't throwing tight spirals and has to alter his mechanics to get the ball out of his hand, as has been reported with Hill. There is always the chance he just can't sling it and they replace him with Trevor Siemian. That said, he's probably the best point-per-dollar value on the entire slate if he plays the entire game thanks to his rushing upside. His ceiling with rushing production is 100 yards and multiple touchdowns and that's without taking any passing statistics into account. The Saints should have their way with the Jets so the number of red zone trips and scoring opportunities will be there for Hill. I'm making sure to monitor this closely for more information on how Hill is coping with the finger and plantar issues.
WR Jaylen Guyton ($5,200 FD/$3,400 DK)/Joshua Palmer ($4,700 FD/$3,000 DK)
The Chargers are extremely short-handed at receiver so Guyton and Palmer will probably be running more routes than they've ever run. Our projections at 4for4 have Palmer as a better value because he is a bit cheaper than Guyton. If I had to guess, I expect Guyton to run Mike Williams's routes and Palmer to run Keenan Allen's routes. That means Guyton is boom-or-bust and Palmer probably has the cleaner path to a 6-60 type stat line. Of course, this is all contingent on them actually being in the starting lineup. The value here is too good to pass up, though buyer beware as wide receiver chalk often fails because it's difficult to predict where an inactive player's target share will end up. It's not always the case that the replacement player gets near the same involvement in the offense.
Value Stacks to Target
QB
Tom Brady

,

Buccaneers

($6,600 FD/$8,200DK)

WR

Chris Godwin

,

Buccaneers

($7,000 FD/$7,700 DK)

TE

Rob Gronkowski

,

Buccaneers

($6,300 FD/$7,000DK)

WR

Stefon Diggs

,

Bills

($7,300 FD/$8,200 DK)

I'm aware that this stack is basically all the stud players that you can afford in one lineup and that hamstrings your options everywhere else. However, both teams pass the most in neutral game scripts and it's a nice 54-point game total. There is enough value on the slate, especially with the Chargers potentially having to start multiple receivers and tight ends under $4,000 on DraftKings.

Over the last month, the targets have been pretty spread out between Chris Godwin, Mike Evans, Rob Gronkowski, and Leonard Fournette. Though I've listed Godwin and Gronkowski, you can make a case for any combination of the two. I do think it's important to get one of Evans or Gronk because they are the main touchdown scorers that would benefit Brady's ceiling in this offense. If you are playing in a smaller field tournament, you can be a bit more chalky with the Godwin/Gronk stack; if it's something like the Millionaire Maker, you may need to get Evans or Fournette in there to make yourself a bit more unique.

Diggs has been on an absolute tear (outside of last week's weather game) since Week 6 with 37% of air yards and 26% of total targets. If this game becomes a shootout, Diggs could potentially match his season-high 8-160-1 line that he put up against the Jets a few weeks ago. Much like the Buccaneers options, I'm not against a pivot in this situation to Cole Beasley or even making this a Bills-sided stack with Allen/Diggs/Beasley or Knox.
QB
Russell Wilson

,

Seahawks

($7,500 FD/$6,600 DK)

WR

DK Metcalf

,

Vikings

($7,300 FD/$6,500 DK)

WR

Brandin Cooks

,

Vikings

($6,500 FD/$5,700 DK)

It seems as though Russell Wilson's mallet finger is healing up as he's looked solid over the last two outings in terms of accuracy. Couple that with the fact that the Seahawks rushing attack is virtually non-existent and you have a recipe for Russ to cook. DK Metcalf's usage is coming along nicely and over the last two games, he has hit a 40% air yards share in the Seahawks' offense. The Texans are a run-funnel but hopefully, the Seahawks realize their offensive advantage is getting the ball to Metcalf and Lockett, who share a 25% target rate over the course of the season. I think you can pivot to Lockett, but he'll be a bit more popular as he is the homerun hitter and has been a bit more consistent. I think you can even add Gerald Everett to stacks as well, he's had a 20% target share over the last few weeks.

Davis Mills is starting on Sunday against the Seahawks and he has actually been an excellent signal-caller for Brandin Cooks's bottom line. He's been under center for Cooks's blow-up games this year. Cooks is the obvious alpha in this offense, but especially with Mills, getting upwards of 14 targets in multiple contests. Our hope here is that Russ cooks enough to have a big game, gets Metcalf or Lockett involved, and Mills is forced to feed Cooks the ball in a catch-up scenario