Week 12 NFL Pick'em and Survivor Pool Picks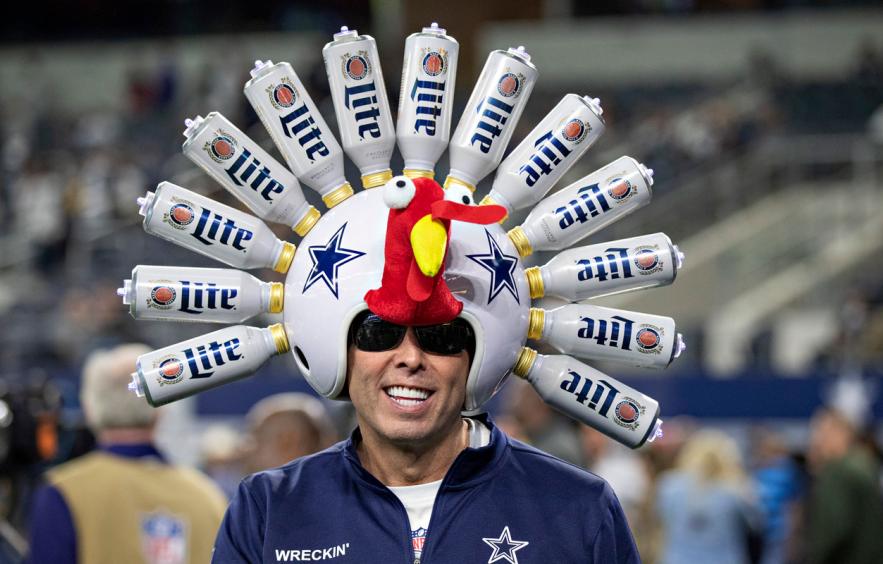 Wesley Hitt/Getty Images
Happy Thanksgiving to all the 4for4 subscribers, content readers, and fantasy football degenerates out there. I hope everyone enjoys a healthy and safe holiday with tons of food, football and, hopefully, success in your pick'em and survivor pools!
With the help of TeamRankings' customizable tools and data, I'll go over the best value picks for Week 12, along with the top suggestions for survivor pools. With this info, you should be able to make smart decisions in order to get back on track or keep you going for the rest of the 2020 season.
Week 11 Recap
You'd think this stuff was easy, as I had another perfect 4-0 week with my picks in Week 11. The Chargers won handily, while the other three contests were nail-biters, but I still came out with wins from the Chiefs, Colts and Rams.
This takes my season-long record to 35-11—with three of those losses all coming in Week 1.
Pick'em Pool Breakdown
Before I get into the picks, note I'm not suggesting you should make all of the picks listed below. The best Week 12 picks for your NFL pool depend on strategy factors such as your pool's size, rules and prize structure, plus situational factors like your current place in the standings and number of weeks remaining.
As usual, these picks are sorted according to where they sit on the risk/reward spectrum. I try to provide some of the best opportunities to differentiate your Week 12 picks from your pool opponents, by taking on only a modest amount of risk, or no additional risk at all.
Favorite Favorite
Green Bay
Packers

vs. Chicago

Bears

Angry Aaron Rodgers can be considered a factor in winning football games, and he has to be upset about that overtime loss to the Colts last week. The Bears offense is a mess and won't be able to keep up with what Green Bay puts out this week.

The Packers are 7.5-point home favorites in this contest, which is tied for the highest spread of the week. TeamRankings and Vegas both have their odds at 73% to come out victorious, while 97% of the public thinks this is a lock.

As I say every week in this column for the favorite favorites, you'll win or lose with most of your pool.
Sensibly Priced Favorites
New York
Giants

@ Cincinnati

Bengals

New York gets a Joe Burrow-less Bengals squad that's just not very good, but they were able to win some games due to the rookie's ability to make them seem like they are. Coming off a bye, the Giants boast 70% win odds via both Vegas and TeamRankings, with a point spread of 5.5 points in their favor.

Despite being projected as favorites and playing against a team led by Brandon Allen, New York is only being picked by the public at 75%, which is less than the other games with the same spreads, like Buffalo (96%) or New Orleans (92%), so there is value in rolling with the Giants this week.
Dallas
Cowboys

vs. Washington

Football Team

Yes, the Cowboys lost to Washington 25-3 just five weeks ago, but this contest has a different feel to it. Andy Dalton has this offense looking decent, which sounds not so great, but with the NFC East, that's actually a compliment. Both teams are coming off a win, but Dallas is a three-point home favorite on Thanksgiving.

The Cowboys are given 59% win odds by TeamRankings, with 73% of the public on board. Both the Raiders and Chiefs are also three-point favorites, with 85% of pickers backing both, so you're getting a decent favorite at a relative popularity discount compared to other similar options this week.
Value Favorite
Houston
Texans

@ Detroit

Lions

The Lions got shut out by the Panthers last week, which is pretty difficult to manage in today's NFL. The fact they couldn't muster up a field goal is pretty telling about how this team is operating under head coach Matt Patricia.

Now they get another contest after just three days rest, against a quarterback who's running pretty hot as of late. Oh, and the Lions have allowed the fourth-most points in the NFL so far in 2020.

The Texans are 2.5-point favorites this week, but are only being selected by the public 59% of the time, which gives you an edge if they win. I'll also throw this little tidbit out there—Detroit's record straight up as a home underdog is 1-14 on Thanksgiving Day, and 4-11 against the spread.
Survivor Picks for Week 12
Win Odds: Top 5 Week 12 Picks
Stating the obvious here, but higher is better when it comes to win odds. Everything else being equal, you want to pick the team with the best likelihood of making it through.
Here are the five safest teams this week, according to the TeamRankings Data Grid model (chances to win in parentheses):
Pick Popularity
Diversifying your survivor picks from the crowd is an advantageous strategy, as the pool winnings can increase significantly if your pick hits and another popular pick loses.
Here are the five most popular survivor picks for Week 12 (referencing Data Grid mentioned earlier):
Future Value
The last piece of the survivor pool puzzle is future value. If you fire off a powerful team in Week 12, you won't be able to use them later.
According to TeamRankings, here are the top five teams in future value entering this week for a 100-entry standard rules pool:
Note: The numbers in parentheses are a proprietary rating of future value found in the TeamRankings Data Grid, which is also impacted by factors such as pool size.