Week 11 NFL Betting Picks: Game and Team Totals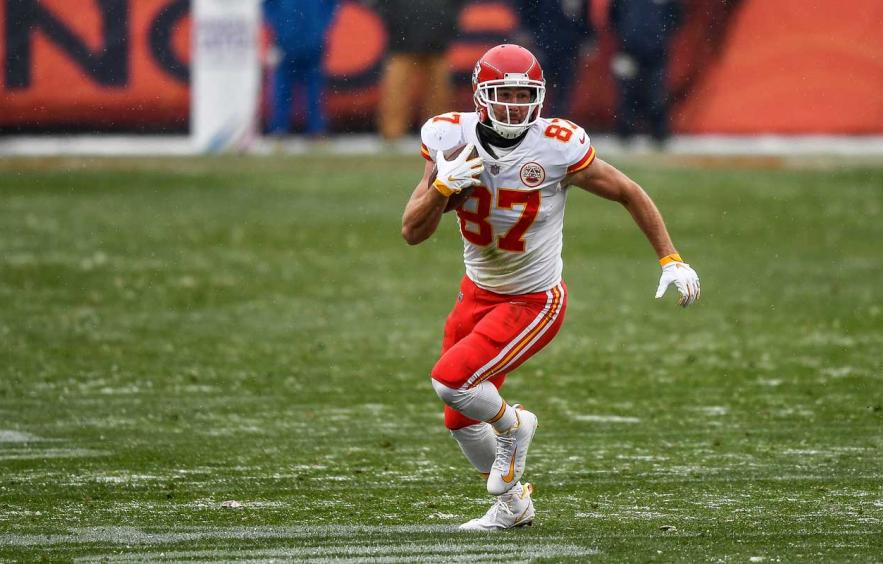 Dustin Bradford/Getty Images
Sometimes you're the windshield, and sometimes you're the bug. Last week, I was the bug. A few late touchdowns in Las Vegas helped carry that game across the line, salvaging an otherwise disappointing Week 10. Unfortunately, this is my least favorite slate to date. There are a number of intriguing matchups, including five matchups where both teams have at least six wins. We'll have some good football games to devour this week, don't get me wrong. Though from a handicapping standpoint, there's not a lot that I love. The books came out a bit more aggressive than I expected, and the public has bet into overs aggressively all week, with nine totals up from their opening line.
This is a long way of saying that my card is a bit lighter than usual this week. Arbitrarily setting a target on the number of games that you're betting on in a given week is not something that I advise. I'm not going to force four or five plays in here just because. So far, the hit rate on the season here is 55% (27-21-1). Let's get three wins this week and save an extra dart for Thanksgiving week.
Also, please make sure to join our discord if you haven't yet. Our 4for4 community is a smart and engaging group, and there's something for everyone in there.
Let's dig into this week's picks.
Kansas City
Chiefs

@ Las Vegas

Raiders

- Over 56.5 (DraftKings Sportsbook)

I'm not sure if victory-lap-gate is as powerful as the eighth wonder of the world, aka, Andy Reid off a bye, though the combination of the two forces is a sight to behold. If you haven't heard, the Raiders allegedly took a literal victory lap in the Arrowhead Stadium parking lot after their Week 5 win in Kansas City. What's more surprising is that the Chiefs have been a bit vocal this week about how it didn't sit well with them. On top of that, we have the most actionable trend in all of NFL handicapping, backing Andy Reid the week after a bye.

Narratives aside, the first meeting saw 48 points at the half, with the Raiders stunningly limiting the Chiefs to just eight second-half points. They pressured Patrick Mahomes at a rate that's significantly above their baseline, an outlier performance for a team that's just 28th in adjusted sack rate on the year. Kansas City has the best offense in the league, tops in total DVOA, yards per drive, and points per drive on the season. They'll need to get into the mid-'30s here to do their part, and the Raiders' defense has offered little resistance to opposing offenses all year, ranking 27th defensively in points per drive allowed.

Las Vegas' offense has been one of the more surprising units in the league through 10 weeks. They're top-five in both yards and points per drive, led by Derek Carr, who's playing some of the best football of his career. They won't be able to keep up with the buzzsaw that is the Chiefs' offense, but they'll give us enough to hit this over.
Denver
Broncos

- Under 21 (PointsBet)

As of this writing, we don't know who's starting at quarterback for the Broncos, though it appears likely that Drew Lock is going to give it a go. He's been limited in practice all week with a rib injury, and the fact that Brett Rypien could be in the mix here certainly doesn't hurt the case for a Denver under.

The Broncos have built a promising skill position unit with the likes of Jerry Jeudy, Noah Fant, Tim Patrick, and K.J. Hamler, not to mention 4for4's Joe Paeno's man-crush Cortland Sutton, who's out for the year. The future is promising, assuming they can find even league-average quarterback play at some point. Despite the talent listed above, Denver is dead-last in offensive DVOA on the season. Think about that.

In a league where the Bears, Jets, and Jaguars exist, the Broncos have the league's worst offense. They're 30th in both yards per drive and points per drive, and have a bad matchup on paper against an upward-trending Miami defense that's allowing the sixth-fewest points per drive on the season. The Dolphins also have the league's best special teams unit, an underrated advantage when handicapping games, while the Broncos are among the worst special teams units in football. At 21, Denver needs four scoring drives to get over here, and I don't see it happening.
Dallas
Cowboys

- Over 20.5 (FanDuel Sportsbook)

The Cowboys have scored a touchdown on just two of 47 possessions since Dak Prescott went down. That is just brutal. With that said, I believe the Cowboys are in their best spot for a successful week since Dak went down a month ago. Andy Dalton is back after dealing with both a concussion and Covid, and he's better than what we saw in his limited game action a few weeks ago.

It's a short week for Minnesota, who played a divisional road game in Chicago last Monday night, and their lack of pass rush offers a runway for the Dallas offense to outperform expectations compared to their past three disappointing games. Getting this at 20 or 20.5 is crucial, but I think the Cowboys are live in this spot.