Week 10 NFL Betting Picks: Game and Team Totals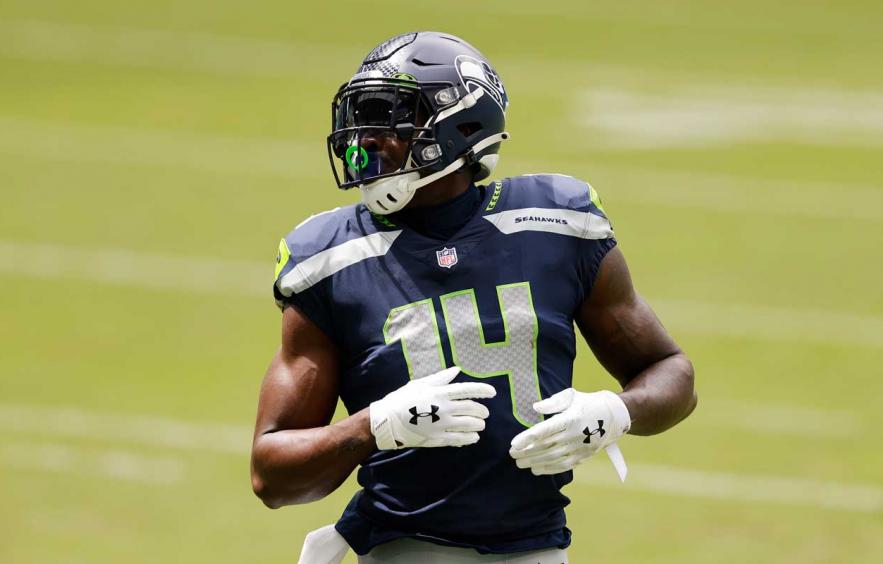 Michael Reaves/Getty Images
Remember unders? Those were the days.
It might be considered a square take historically but in 2020 I'm leaning over more times than not. After things evened out a few weeks ago, overs are now 71-55-7 on the season, with the league's average score topping 50 points per game.
I can make a case for a few unders in Week 10, but they aren't getting my money. For instance, I don't expect much from an Alex Smith led Washington team in Detroit against the Lions, who are a completely different offense without Kenny Golladay. The Jacksonville/Green Bay game got bet down from 51.5, which I thought was absolutely too high, but it's moved down, and Green Bay could get to 35+ by themselves. I can't pull the trigger, so the "overs" train rolls on this week.
Make sure you join our discord if you haven't yet. This week, I posted most of these picks in the chat because these lines are always moving. So far, the hit rate on the season here is 60% (26-18-1) and growing.
Let's dig into this week's picks.
Seattle
Seahawks

- Over 26.5 (DraftKings Sportsbook)

This is one of my favorite plays of the season thus far. The Seahawks have gone over this total in every game so far this season—more times than not, they've cleared it comfortably. You know the deal by now, Russ is doing things in the kitchen.

On the season, Seahawks games average the most combined points in the league at 64.5 per game. Offensively, they're second in points per drive, second in passing success rate, and first in rushing success rate. Their historically terrible pass defense forces them to keep their foot on the gas all game long. This isn't complicated.

The Rams defense grades out well no matter what metrics you lean on. The problem is that they've feasted on some of the league's worst offenses. Josh Allen torched them in Week 4 and since that game, they've played the Giants, Washington, San Francisco, Chicago, and Miami. Not exactly a murderer's row of quarterback play. Now they get Russ. This is a multi-unit play for me.
Buffalo
Bills

- Over 26.5 (DraftKings Sportsbook)

I bet this total on Monday when it was 53.5, but that doesn't help you. I don't have a strong lean on this game, but I know that Buffalo is entering this spot with fewer injuries than the Cardinals have. In a coin-flip game that I expect to approach 60 total points, give me the healthier team with the lower team total. Two books I see have this posted at 27, but as of this writing, it's still available on DraftKings at 26.5. I like it at 27, but the overall distribution of points scored shows 27 as the second-most common team total, so getting on the right side of the key number is ideal.

Neither club will be able to stop the other here, and it's no mistake that this is the highest total in Week 10. The public was swayed by a few outlier spots for the Bills, most of which were weather-related, but they showed what they're capable of last week. With both running backs and John Brown healthy, the Bills are dynamic offensively and terrifically coached. Knowing that Seattle had no chance to stop their passing attack last week, Buffalo played to their strength, dropping back on 32 of their first 34 snaps, shredding the Seahawks from the jump. The Bills lead the league in passing success rate, and they're also top-five in both yards and points per drive on the season, and the Cardinals' pace of play is the tide that raises all play-volume ships. Fire at this with confidence if you can find a 26.5 in the market.
Los Angeles
Chargers

- Over 23.5 (PointsBet)

The Chargers have shifted from a slow-paced run-first offense to a fast-paced pass-first offense over the past five weeks. Over that time frame, no team is averaging more plays per game than the Chargers are. They're playing at the league's sixth-quickest pace when the game is within one score, which is where this game is projected to be for most of the day.

The Dolphins have profiled more as a run-funnel defense through the first nine weeks, but I don't expect the Chargers will move away from what they do best, and that's chuck. With DT Christian Wilkins and LB Kyle Van Noy both set to miss this one for Miami, Justin Herbert should have a clean pocket for most of the game. Miami's corner duo of Howard-Jones is one of the league's best units, but a well-executed offense will always beat a good defense, and the chemistry that Herbert has with his pass-catchers right now is undeniable. Getting this under 24 is essential.
Denver
Broncos

@ Las Vegas

Raiders

- Over 50.5 (FanDuel Sportsbook)

It's no surprise that Raiders' games are averaging 60.7 points per game. Their defense does nothing well, ranking 31st in both yards and points per drive on the season. At the same time, their offense has been one of the season's pleasant surprises. Derek Carr is playing some of the best football of his career, anchoring a Raiders' offense that's fifth in yard and sixth in points on a per-drive basis. They're built for high-total games. Denver's defense isn't one I go out of the way to attack, but they're statistically middle of the road in most key metrics so they're not worth avoiding either.

Denver's offensive floor is elevated here against this porous Raiders' defense. The emergence of Jerry Jeudy as an alpha NFL wideout is happening earlier than I expected, and with Tim Patrick and Noah Fant stepping up in place of Cortland Sutton, suddenly Drew Lock has multiple play-makers surrounding him. They've been waiting until the second half to turn it on, but the Raiders will force them to keep up while offering little resistance on the fast track in Las Vegas.