Should You Draft Greg Olsen in 2020?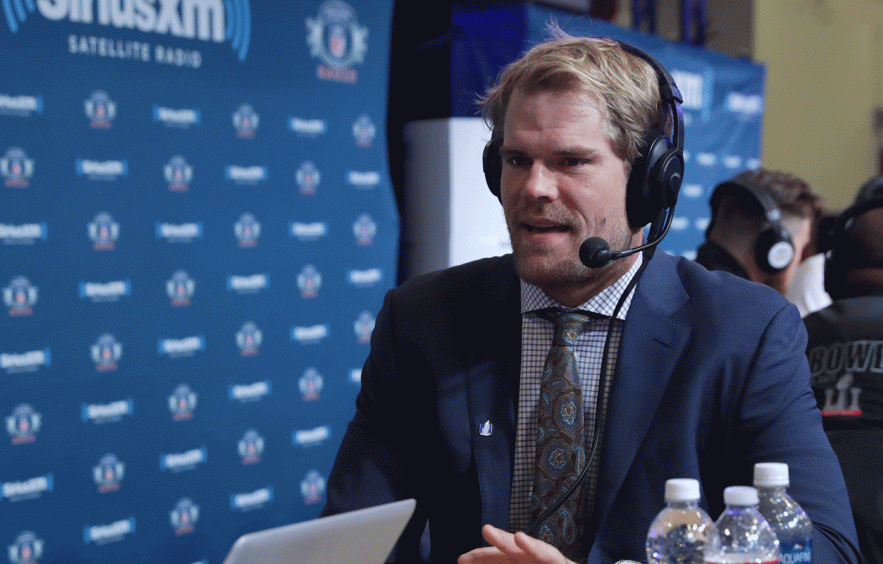 Cindy Ord/Getty Images
Through some wonky loophole, Greg Olsen was allowed to sign a deal with the Seahawks on February 18, weeks before the world was shut down and a full month before free agency commenced. He inked a one-year contract with Seattle worth $7 million, with $5.5 million of it guaranteed.
The following takes a look at not only how his arrival impacts the Seahawks offense, but how the Panthers will fare without the veteran tight end on their roster in 2020.
Can Olsen be Impactful in Seattle?
After a rough battle with a foot injury in 2017 and 2018, Olsen recouped some of his productivity last season, posting a 52-597-2 line in 14 contests. He did so with a backup quarterback and provided that same security blanket for Kyle Allen that he had been for Cam Newton for many seasons.
The question is, what's his value as a fantasy tight end in 2020 with the Seahawks? In quarterback Russell Wilson he'll have a similar skill set to what he was used to with the mobility of Newton. In the duo's prime from 2014-2016, Olsen averaged 80 catches for 1,062 yards and five touchdowns, finishing as TE4, TE5 and TE3 in half PPR scoring respectively in those three seasons.
Counting on production like that in 2020 is far-fetched, as Olsen is now 35-years old and has been affected by his Lisfranc injury. His volume in Seattle will also be a small fraction of what he saw in those great years, as the tight end was the target leader in Carolina after Steve Smith left town in 2014 until Christian McCaffrey's arrival in 2017.
Wilson has both Tyler Lockett and DK Metcalf as his main weapons, but historically the Seahawks quarterback loves himself a tight end. According to Warren Sharp, from 2016-18, Wilson targeted the position in the red zone on 33% of passes, the second-most in NFL. This resulted in a 61% success rate and 5.3 yards per attempt, both best in the league. Last season that success rate dropped to 40%, 23rd in the league, mostly due to the carousel of bodies at tight end due to injuries.
We also can't forget Seatle's propensity to establish the run, as evidenced by their finishes as the third and second offense, respectively, over the past two years in number of total rush attempts, with 481 and 472.
With Will Dissly rehabbing and supposedly on track for the 2020 season, Olsen's ceiling is capped as a fantasy TE2. When healthy, Dissly is highly productive, nabbing 31 balls for 418 yards and six touchdowns in just eight full games over the past two seasons. If both guys are healthy, they'll most likely share the red-zone love from Wilson, but if one separates as a clear TE1, or an injury occurs, we could see an elevated ceiling for either tight end.
What Does Carolina Look Like Sans
Greg Olsen

?

Last season, Olsen was fourth among the Panthers offense in total targets with 81, averaging 5.8 per tilt. Ian Thomas was fifth in that category, with 30 total on the season.

A fourth-rounder in the 2018 NFL Draft, Thomas has been effective when called upon. In the nine games Olsen was sidelined in 2018 and 2019, the 23-year old Thomas posted 35 receptions for 348 yards and three scores on 54 targets. He should slide into the TE1 spot for Carolina, with recently signed Seth DeValve as their TE2.

The Panthers offense has a whole has a new look, with Teddy Bridgewater at the helm, joined by a whole slew of backup quarterbacks, including former XFL standout P.J. Walker. Robby Anderson and Seth Roberts are added to a receiver unit already held down by D.J. Moore and Curtis Samuel. That's an abundance of mouths to feed in an offense that's already dominated by multi-tasker Christian McCaffrey.

Thomas could be a nice dart throw in late rounds of best-ball leagues, but isn't in the starter conversation in redraft formats. John Paulsen currently has him as TE18 in his rankings heading into the season.
Bottom Line
Greg Olsen's move to Seattle is a situation with great potential, but can also see him limited by injury and shared workload. Jacob Hollister was third in the Seahawks offense in targets last season with 59 in just 10 games, so the workload is there, but Olsen's ceiling may not be too high given the other players around him in this offense.
Olsen looks like a great option at the back end of drafts, for players looking for a TE2, or perhaps a later-round stab in best-ball leagues. If undrafted, Olsen may end up a nice streamer depending on Will Dissly's health and the way their workload shakes out. Olsen is currently TE22 in John Paulsen's rankings, with Dissly at TE25.