5 Players With Tough Week 3 Matchups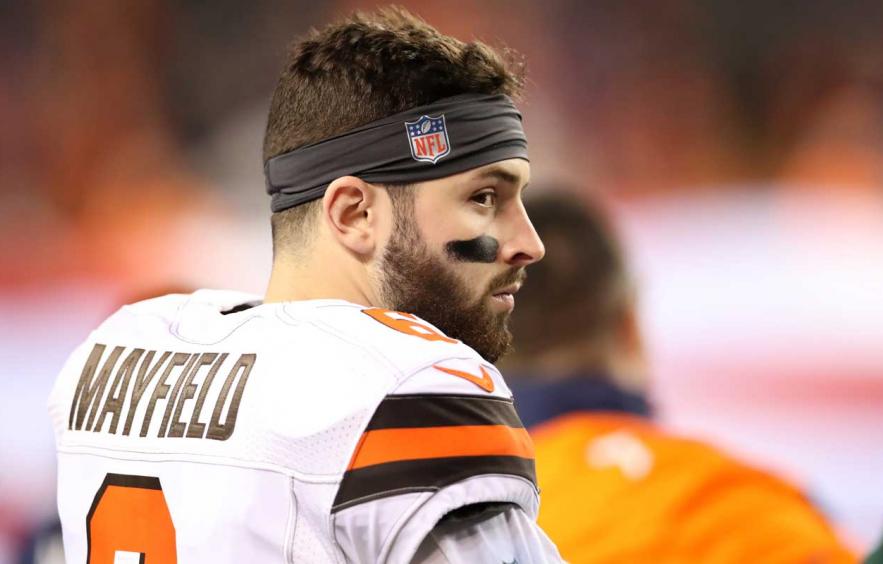 Rob Leiter/Getty Images
We all have those superstars on our rosters who should be automatic starters week after week, right? Not so fast. I don't believe in the old adage "always start your studs", as it's sort of lazy and not entirely accurate if you want the most out of your fantasy squad.
In this new for 2019 column at 4for4, each week I'll take a look at individual matchups and point out players who I think could struggle, even if they're elite. I'm not saying to sit them without question, but as the title goes, these are players with tough matchups, meaning you'll have tough lineup decisions to make.
Week 2 Wrap-Up
Out of the five players in this column last week, two proved me wrong and had solid games (Russell Wilson and Aaron Jones). As for the rest, if you took my advice and sat Stefon Diggs, Devonta Freeman or David Montgomery, you only missed out on the WR51, RB33, and RB17, respectively.
Week 3 Risky Plays
Baker Mayfield

vs.

Rams

Although some Baker Backers (I just made that up and it's meh, but whatever) don't want to admit it, but it's been a slow start for Mayfield this season. His completion percentage was under 50% for the first half in Week 2 and he's had some trouble assessing opposing defenses. This week he gets Aaron Donald and the stout Rams defensive unit, which could give the sophomore QB some trouble.

As I say in this article each week, I'm not implying Mayfield is a must-sit in Week 3, but inject him into your lineups with caution.
Kerryon Johnson

@

Eagles

Due to trades, injuries and lack of production, the running back landscape has changed already in just two short weeks. I know sitting a player like Johnson is probably not feasible for most, however, he has some tough sledding ahead of him this week in Philadelphia against the Eagles' brutal front seven.

Let's also not forget the issue of the backfield split so far in Detroit, where everyone and anyone in that running back room is getting carries each game. While Johnson is a talented runner, he may not be that RB1 you're after in Week 3.
Michael Thomas

@

Seahawks

His quarterback is out for a couple of months which isn't spectacular as it is, but Thomas gets to travel to Seattle this week to boot. The Seahawks' secondary has been hit or miss so far this season but playing at home at CenturyLink Field is a detriment to opposing offenses on its own.

Thomas is normally a top-five wideout for any given contest, but temper your expectations this week, as he may falter. The Saints star receiver is ranked WR15 in 4for4's weekly rankings.
Derrick Henry

@

Jaguars

Henry is having himself a nice start to the season as the RB4 in total PPR points with 46.2. Like Johnson above, most don't have the bench depth to sit the Titans back, but you may want to at least ponder the notion of it.

Jacksonville has had some struggles so far in 2019 but shutting down the rush hasn't been one of them. In Week 1, the trio of Chiefs backs only scored 14 total PPR points between the three of them, and last week Duke Johnson and Carlos Hyde combined for just 12.1 PPR points.
Terry McLaurin

vs.

Bears

You paid a pretty penny for McLaurin off the waiver wire after Week 1 and are excited to get him out there, right? Not so fast. This week he'll have a rough go against the formidable Chicago defense and could warrant a bench spot.

The rookie wideout has been impressive thus far and will have great games this season, but Sunday night could be a long one for McLaurin and the Washington offense.