NFL Week 16 Betting Picks & Predictions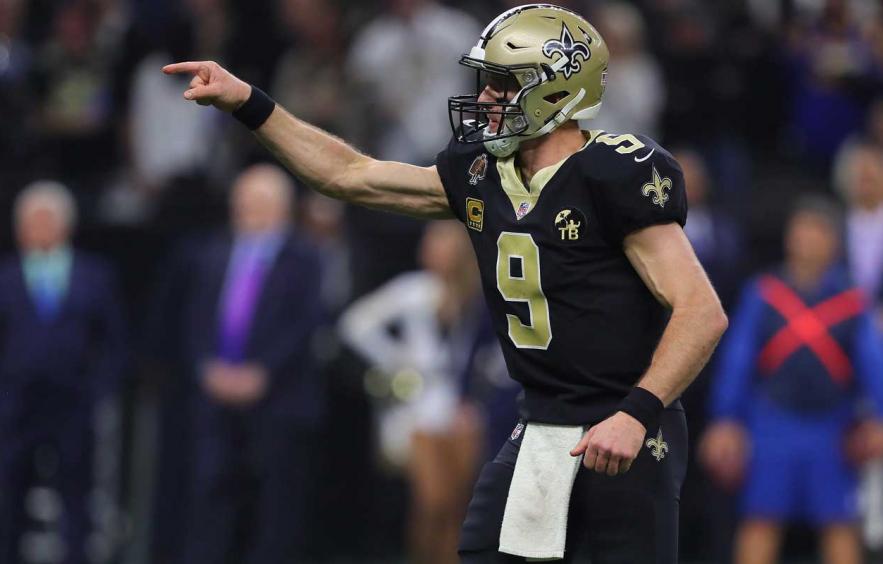 Jonathan Bachman/Getty Images
Week 15 Recap: Nothing like the gambling gods to destroy your confidence and take your soul at the same time. After posting my first 3-0 week of the season in Week 14, Week 15 was a disaster. The Titans' (-3) rally versus the Texans fell short and despite the spread at kickoff being listed at Seattle -6, I had the Seahawks at -6.5 on Friday when my article posted, resulting in another loss. (The bigger frustration is that the Seahawks didn't cover the 6.5 anyway, seeing as how they dominated the entire game.) While the Titans and Seahawks selections could have gone either way, the 49ers laying 11 to the Falcons was a massive dud, as Atlanta pulled off one of the better upsets of the season. My lone win was a nailbiter, as the Bills knocked off the Steelers as a 1.5-point underdog.
The ugly week dropped my season record to 27-25-1, well below my goal of 58%. While there's still time to reach that number, last week makes that feat difficult. Whether you fade or follow this week, Happy Holidays to everyone. Be safe, be thankful and I'll see you in the New Year.
455 Houston Texans at 456 Tampa Bay Bucs
Spread: Texans -3
Total: 50
Time: 1:00 p.m. ET, Saturday
(Note that this game will be played on Saturday afternoon.)
This is a bit of a "Joe Public" play but I'm not going to fade a team just because the betting public likes them as well (at times that's a recipe for disaster). The Texans have often laid an egg following a big win (see their ugly home loss to the Broncos two weeks ago after knocking off the Patriots the week before), but there's too much at stake for Houston to not be locked in on Saturday. The Texans can clinch the AFC South division for the fourth time in five seasons with a victory against a banged-up Tampa team.
Speaking of which, Jameis Winston (thumb, knee) is questionable for Saturday's game and even if he does play, he won't have the services of his top two weapons. Mike Evans is done for the year after suffering a hamstring injury early in the team's Week 14 win against the Colts, while Chris Godwin has already been ruled out for Week 16 due to his own hamstring injury. This Tampa team already struggles to get much out of its rushing attack and if Winston is less than 100%, then the Bucs are in trouble.
While the Bucs own the No. 1 run defense in the league this season, they have struggled versus the pass. Texans WR Will Fuller is questionable with a hamstring injury but is expected to play and if he does, he and DeAndre Hopkins could have a field day against Tampa's secondary. Even if the Texans play more conservatively on offense, the spread is so small I'm not worried about needing a late score for a front-door cover.
NFL WEEK 16 SELECTION: HOUSTON Texans -3
---
DraftKings Sportsbook Deposit Bonus: Available to Current & New Users! Create an account, deposit and DraftKings will match 50% of the deposit amount up to $500. Additionally, new users will get their first bet matched with up to a $200 risk-free bet.
---
453 Buffalo Bills at 454 New England Patriots
Spread: Bills +6.5
O/U: 37
Time: 4:30 p.m. ET, Saturday
(Note: This game will also be played on Saturday afternoon.)
Perhaps I'm missing something and hey, I did go 1-3 last week so maybe I am, but why are the Bills catching 6.5 points this Saturday in Foxborough? Because the Patriots hung 34 points on a bad Bengals team last Sunday that couldn't stop turning the ball over in the second half? New England's offense is not fixed and Buffalo's defense is playing some of the best ball of its season.
The Bills' weakness has been in their run defense but they've cleaned that up in recent weeks. The Steelers gained only 51 yards on the ground last Sunday night versus Buffalo. The Ravens have run the ball at will against every opponent this season and yet, they only gained 118 yards on 33 carries (3.6 YPC) against Buffalo two weeks ago. The Cowboys did have some success running against the Bills on Thanksgiving Day (103 yards on 19 carries for a 5.4 YPC average), but it didn't matter as Buffalo still won by a score of 26-15.
Granted, the Patriots did rediscover their running game last Sunday in Cincinnati when they rushed 32 times for 175 yards (5.5 YPC), but that came against a Bengals team with perhaps the worst linebacker corps in the league. I thought the Pats also found a little bit of their running game two weeks ago versus the Chiefs but again, Kansas City has struggled against the run so how much can we glean from that performance?
Here's the bottom line: The Bills will struggle to move the ball against the Patriots on Saturday but New England's struggles offensively have been there for two-plus months. I'm not going to lay over a touchdown with a Patriots team that isn't firing on all cylinders, just because they're the Patriots. The Bills have a solid defense, an underrated offensive line and Josh Allen makes enough plays with his legs and arm to keep Buffalo in games. I wouldn't be shocked to see the Bills win outright after giving the Pats a game earlier this season in Buffalo, but I'll gladly take the 6.5 points.
NFL WEEK 16 SELECTION: BUFFALO Bills +6.5
---
Looking for more picks? Check out Sharp Angle Sports for access to Anthony's CFB selections and exclusive NFL selections from SuperContest Winner James Salinas, who is a documented 63% ATS over 320 NFL selections since 2015.
---
463 New Orleans
Saints

at 464 Tennessee

Titans
Spread: Saints -2.5
O/U: 50.5
Time: 1:00 p.m. ET, Sunday
If you read my betting column last week, you know I was all in on the Titans, who I believe are a better team top to bottom than the Texans. Had things broken differently in the first half when a potential touchdown turned into a disastrous interception, maybe Tennessee would have proven that thought right. Instead, the Texans proved to be the more resilient team.
Regardless of my feelings about the Titans, I don't like them in this spot on Sunday. The Saints are 11-3 but they're battling the Seahawks, 49ers and Packers to earn home-field advantage in the NFC. As good as this New Orleans team is, the Saints don't want to have to go on the road to get to the Super Bowl. Drew Brees is deadly inside the Superdome and the Saints still have an opportunity over these next two weeks to put themselves in a spot to be the No. 1 seed in the NFC.
While all the attention was on Brees Monday night (and rightfully so given yet another historic night by the signal-caller), what was most impressive was that New Orleans was down three defenders and still manhandled Indianapolis. Granted, the Colts looked and played flat after blowing a potential win a week prior in Tampa, but that shouldn't take away how well backups like C.J. Gardner-Johnson played in place of veterans like Vonn Bell. I thought about grabbing the 9 points with the Colts on Monday but held off to see how New Orleans played despite the injuries and I was glad I did. This Saints team has excellent depth.
For as well as Ryan Tannehill has played since taking over for the benched Marcus Mariota, one thing he continues to struggle with is taking sacks. The Titans offensive line was an issue for most of the first half of the season when dealing with injuries and suspensions, but that unit has played better over the past month but Tannehill has been culpable when you're looking at Tennessee's sack numbers.
The Saints will be without Marcus Davenport, but Cam Jordan is a drive-ruining presence on that New Orleans defensive line. If Tannehill doesn't speed up his game, and really, it's the only negative on the Titans QB, then Jordan and Co. could feast. In a game that should come down to the wire, I'll take Brees and a resilient Saints defense over a Titans team that is feeling the heat following last week's loss.
NFL WEEK 16 SELECTION: NEW ORLEANS Saints -2.5
2019 NFL ATS Betting Record
Week 1: 1-2
Week 2: 1-2
Week 3: 3-1
Week 4: 3-1
Week 5: 2-1
Week 6: 1-2
Week 7: 2-1
Week 8: 1-3
Week 9: 1-3
Week 10: 2-2
Week 11: 1-2-1
Week 12: 3-1
Week 13: 2-1
Week 14: 3-0
Week 15: 1-3
Season Total: 27-25-1 (52%)