Dead Weight Report: Week 16 Droppables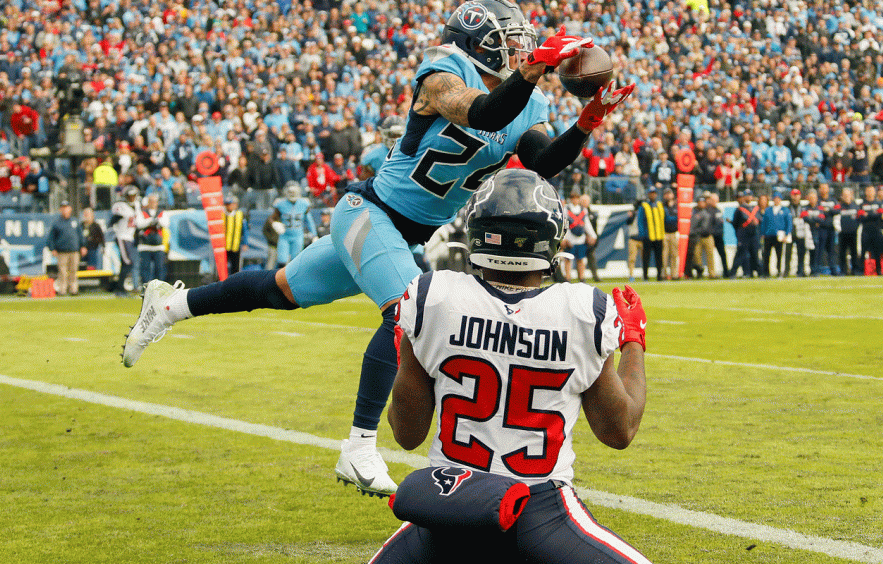 Frederick Breedon/Getty Images
How we approach dead weight on our rosters takes a slight or not so slight shift in Week 16. It's time to get rid of anyone who doesn't have the potential to start, but you certainly don't want to let anyone go who can be used against you, either.
Check out your opponent's roster and load up on anyone you think they might want to add, sending bench riders to the waiver wire for good. Let's look at some players who may have made it this far on your squads, but can be set free before that sweet, sweet championship game.
DeAndre Washington

, RB –

Raiders

You blew the rest of your FAAB money on Washington in Week 14, but there's little need for Oakland's No. 2 RB with Josh Jacobs back in the mix. Washington was in on just 14.7% of the snaps last week, which resulted in 22 combined yards.

If you want to hang onto Washington until further in the week in the event of a setback for Jacobs, then go for it, but you probably have a few better options on your roster already.
Deebo Samuel

, WR –

49ers

Despite a nice mid-season burst, Samuel has flatlined in recent weeks. He's only had more than two catches once in the past four games, and that number was just five. Along with Samuel's decline in volume, Jimmy Garoppolo and company have a difficult matchup in Week 16, as they face a Rams defense that's been playing well lately against the pass.

George Kittle is the only player on this offense with a guaranteed high floor, so relying on Samuel with everything on the line is not ideal. He's 81% rostered so there are plenty of you with Samuel riding the pine. Seek out a wideout with a better matchup and situation like Breshad Perriman or even Anthony Miller.
Duke Johnson

, RB –

Texans

There are 55% of you who are holding out some kind of hope for Johnson this season and it's time to let it go. He's flirted with some decent production in 2019, but still sits in single digits in .5 PPR points per game with a measly 8.4. Both real and fantasy football have not been kind to Johnson through the first 15 weeks of the season, and Saturday's contest won't help his cause.

The fifth-year back gets a Tampa Bay defense who's stout against the run, ranking second in schedule-adjusted fantasy points allowed, or aFPA. If you've made it this far, there have to be better rushers on your roster than Johnson.
John Brown

, WR –

Bills

Those who were patiently waiting for a Smokey Brown game were rewarded in Week 15, which is lovely, but don't expect another one this week. The Bills do have a critical game with playoff implications, but it's in Foxborough against one of the league's toughest secondaries.

Brown is a fade for me this week, which means he's droppable unless you don't have enough receivers to go, or your opponent is lacking in the wideout department.
Benny Snell Jr.

, RB –

Steelers

He may vulture a touchdown or possibly even two in Week 16, but with James Conner back it's time to part ways with Snell Jr. and Jaylen Samuels while we're at it. When you're playing for all the meatballs, hoping for a lone score won't cut it. Last Sunday, Snell Jr.'s touches were his fewest since Week 4, and his role is down to backup status.

If you're a Conner manager and you want to hang onto Snell Jr. for late-week insurance or if you play into Week 17 then that's fine, but otherwise, he's doing nothing on your bench.

This list could go on for pages and pages, but it's kind of tough to gauge all of your unique rosters heading into this final week. The Dead Weight column was a blast to write this season and it was my pleasure to have assisted you all in any way along your fantasy football journey in 2019.

Feel free to hit me up with any lingering questions on twitter @themondaymommy.