NFL Week 12 Betting Picks & Preview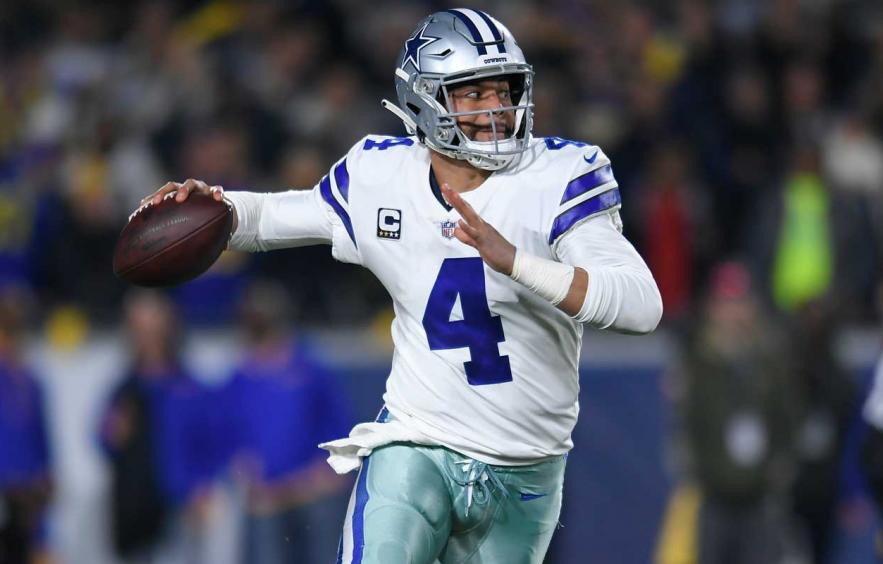 John McCoy/Getty Images
Week 11 Recap: After the Steelers were smoked by the Browns in an obvious trap game on Thursday night, I also backed the Vikings, who pulled off an impressive comeback versus the Broncos, but failed to cover as a 10-point favorite. My lone victory was the Falcons, who beat the Panthers outright as a 4.5-point underdog. Oh, and I also had the Cardinals, who pushed as a 10-point road dog versus the 49ers. If you didn't see the conclusion of that game, here it is in all of its bad beat form. That push-that-felt-more-like-a-loss dropped me to 1-2-1 on the week and 18-20-1 on the season.
For those who reached out via Twitter to criticize me or my picks this year, I have no rebuttal. I have struggled virtually all season. I'm not going to make excuses, nor am I going to quit because things aren't going my way.
For those who continue to read this column, I thank you and I appreciate you coming back each week. Hopefully, the tide turns soon.
Spread: Falcons -4
O/U: 1:00 p.m. ET
Time: 1:00 p.m. ET, Sunday, November 24
In their back-to-back wins over the Saints and Panthers, the Falcons' defense combined to allow four field goals, zero touchdowns, sacked the opposing quarterback 11 times and intercepted four passes. Given that they're 3-7, everyone has the right to question whether or not Atlanta's defensive performances the past two weeks were merely a fluke. I happen to think their turnaround is legitimate.
First and foremost, it's not as if the Falcons don't have talent on that side of the ball. Grady Jarrett is one of the most underrated defensive tackles in the league. Vic Beasley and Takk McKinley are both former first-round selections, the former of which may finally be coming into his own as a pass-rusher. Deion Jones was one of the best young, up-and-coming middle linebackers in the league before getting hurt a year ago. That unit is better than what it showed earlier in the year when they had zero pass rush and the secondary looked befuddled by every formation opponents threw at it each week. For whatever reason, halftime of the team's 27-20 loss to the Seahawks was the moment the players took accountability for the way they were playing and Atlanta's defense has been lights out ever since.
With Mike Evans and Chris Godwin on the outside, the Bucs are always capable of racking up yards and points in a hurry. With Jameis Winston under center, the Bucs are also a turnover waiting to happen at any moment. Tampa Bay's offensive line will struggle with Atlanta's rejuvenated pass rush and with the way the Falcons are playing on the back-end, I wouldn't be surprised to see a multi-interception game for Winston again.
Both of these teams are 3-7, but that doesn't mean they're created equal. The Bucs have a sturdy run defense but their secondary can be liquidized. Julio Jones and Calvin Ridley should both have their way with Tampa's back-end and Matt Ryan, coming off a solid passing performance in Carolina, could have one of his bigger days of the season.
I have the Falcons as a 6.5-point favorite, so the value here is too good to pass up.
NFL Week 12 Selection: Atlanta Falcons -4
---
DraftKings Sportsbook Deposit Bonus: Available to Current & New Users! Create an account, deposit and DraftKings will match 50% of the deposit amount up to $500. Additionally, new users will get their first bet matched with up to a $200 risk-free bet.
---
267 Jacksonville Jaguars at 268 Tennessee Titans
Spread: Titans -3
O/U: 41.5
Time: 4:05 p.m. ET, Sunday, November 24
I don't think there's any way the Titans stay as a 3-point favorite, so jump on this line now if you only want to lay a field goal with Tennessee.
Nick Foles failed to impress last week in his return from injury. He was mostly check-down Charlie in that loss to Indianapolis, constantly looking for the safe dump-off pass as opposed to testing the Colts vertically. He also forces Leonard Fournette to operate mostly out of the shotgun, which is not Fournette's strong suit. Fournette works better with the quarterback under center so he can get the ball and hit the hole hard. With Foles needing to operate out of the shotgun, Fournette now has more reads, which is not a strength. The former LSU back was having an excellent season, but I wouldn't be surprised if his production dropped off in the final month-and-a-half.
That said, Foles isn't Jacksonville's biggest issue. That would be their run defense, which was shredded by the Colts last Sunday. Derrick Henry should run all over the Jags this weekend, which will help keep the defense fresh and Ryan Tannehill in a game-manager role. This is a bad matchup for the Jags, who will face a Titans team that still has an opportunity to earn a wild card berth and is also coming off a bye. Their defense has flown under the radar this season and again, this game script should suit the Titans well.
NFL Week 12 Selection: Tennessee Titans -3
---
Looking for more picks? Check out Sharp Angle Sports for access to Anthony's CFB selections and exclusive NFL selections from SuperContest Winner James Salinas, who is a documented 63% ATS over 320 NFL selections since 2015.
---
269 Dallas Cowboys at 270 New England Patriots
Spread: Cowboys +6.5
O/U: 45.5
Time: 4:25 p.m. ET, Sunday, November 24
Dallas has been susceptible to allowing big plays through the air the past two weeks, but the Pats had every opportunity to open up the floodgates a week ago in Philly and never did. Tom Brady looked off. His offensive line isn't affording him his usual 92 minutes on every throw and he and Julian Edelman failed to connect on several attempts early in the game. This team lacks a true deep threat and now Mohamed Sanu is dealing with an ankle injury. The Pats simply aren't the offensive juggernaut that we're accustomed to seeing.
Meanwhile, Ezekiel Elliott is having a down year by his standards and now we're seeing the Cowboy offense run through Dak Prescott. A week ago in Detroit, Lions cornerback Darius Slay neutralized Amari Cooper and Prescott still found a way to throw for over 400 yards and multiple touchdowns. He's playing at a fringe MVP-level and while the Pats defense has been outstanding this year, they also struggled versus a hot quarterback three weeks ago when they traveled to Baltimore to square off with Lamar Jackson. (The Eagles were also without DeSean Jackson, Alshon Jeffery, Jordan Howard and lost right tackle Lane Johnson in the middle of the game last week, which factored into their offensive struggles versus the Pats.)
The bottom line is that this is too many points to hand a Dallas team that has the speed in its front seven to cause issues once again for Brady, not to mention handle the screen game that the Pats love to utilize offensively. With how hot Prescott is, I wouldn't be shocked if Dallas pulled off the outright upset either.
NFL Week 12 Selection: Dallas Cowboys +6.5
275 Baltimore Ravens at 276 Los Angeles Rams
Spread: Ravens -3
O/U: 46.5
Time: Monday, November 25
I fell for the trap last Thursday night when the Steelers were catching 2.5 points versus the Browns and I'll fall for this trap, too. There's no way the Ravens should only be laying a field goal on Monday night to the Rams. That usually screams to take the Rams, but I can't do it.
The Rams' offensive line is in complete shambles. Because of injuries, they've been forced to play musical chairs up front and if the Bears had anything resembling an NFL quarterback, they probably beat the Rams last Sunday night in L.A. But because Chicago GM Ryan Pace doesn't want to admit he made a mistake with Mitch Trubisky, the Rams' 10-point victory masked a lot of the issues they continue to have offensively. The Bears defense was on the field all night and the Rams could only muster 17 points, seven of which came late in the fourth quarter.
The Ravens are playing as well as anyone in the league right now. Baltimore's secondary is now a strength and while its run defense can be had, the Rams haven't been able to successfully run the ball since late last December. Even if L.A.'s defense holds Jackson and Co. in check, eventually it will wear down from being on the field too much. I'll gladly lay the three points with the significantly better team.
NFL Week 12 Selection: Baltimore Ravens -3
2019 NFL ATS Betting Record
Week 1: 1-2
Week 2: 1-2
Week 3: 3-1
Week 4: 3-1
Week 5: 2-1
Week 6: 1-2
Week 7: 2-1
Week 8: 1-3
Week 9: 1-3
Week 10: 2-2
Week 11: 1-2-1
Season Total: 18-20-1 (47%)