3 Super Bowl Long Shots for Bettors to Consider in 2019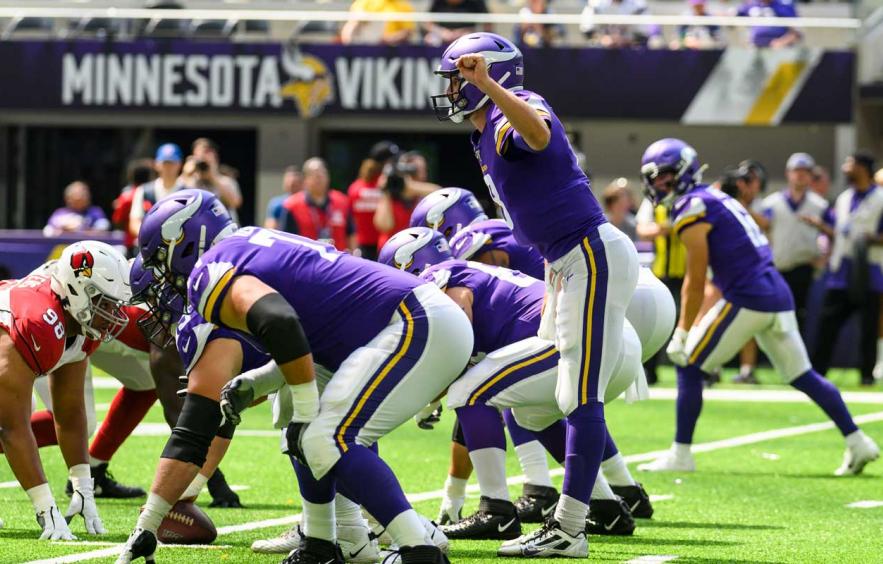 Stephen Maturen/Getty Images
Who are potential Super Bowl long shots that could be worth a futures bet in 2019?
Let's first define "long shot."
The Patriots, and all of their stupid winning over the years, are not a long shot at 6/1. Neither are the Chiefs at 7/1. Is there some value in taking New England and/or Kansas City to win the Super Bowl this season? Sure. If you're a $100.00 bettor and you play the Chiefs at 7/1, if they win it all you collect $700.00. I'd say there's value in those odds.
Still, the Patriots and Chiefs aren't long shots. Not in the traditional sense, nor as it applies to this article. In fact, the Eagles, at 10/1, aren't a long shot either. Not when they have the best odds in a wide-open NFC. Same applies to the Saints (11/1) and Rams (12/1).
Now, the Browns at 18/1? I'd say they would qualify as a long shot. Not in the sense that the Bengals (200/1), Redskins (200/1) and Dolphins (500/1) are long shots, but I wouldn't waste anyone's time discussing those teams anyway. After all, we still want teams that have an actual shot at winning the Super Bowl. While I think the Browns are overhyped, there's no question they're talented enough to win the AFC North and then who knows.
Thus, when you continue reading, understand what I mean by "long shot." We're looking more at mid-range long shots for the purpose of this article. A mid shot, if you will.
Enough of the formalities. Here are three "mid shots" I could see winning the Super Bowl this season, providing good value for futures bettors.
Minnesota
Vikings

(25/1)

Do I honestly believe Kirk Cousins will win the Super Bowl? No, but we're not making actual Super Bowl predictions here, are we? For this project, we're zeroing in on potential long shots that could pay off. The Vikings fit the mold, Cousins be damned.

Mike Zimmer's defense wasn't as dominant last year as it was in 2017 but it could return to said dominance this season. Led by nose tackle Linval Joseph, the run defense is excellent and Zimmer does an outstanding job disguising blitzes when opponents want to put the ball in the air. From Joseph to the uber-talented Harrison Smith, to Xavier Rhodes to Anthony Barr to Everson Griffen, this unit has the talent to be in the top-10, if not the top-5 by season's end

You already knew about the strength of this team defensively, so let's talk about Cousins. He will benefit from the team hiring Gary Kubiak this offseason. Cousins ran an outside zone system in Washington that mirrors the offense that Kubiak (who is the Vikings' offensive assistant, not their coordinator) is helping build in Minnesota. Given Kubiak's expansive offensive knowledge, I expect Cousins to benefit from clearer, even simpler reads this season than he had a year ago.

Plus, look at the talent Minnesota has on that side of the ball. Adam Thielen and Stefon Diggs are both No. 1 receivers. Dalvin Cook must prove he can stay healthy but if he does, I preferred him over Leonard Fournette the year they both came out of FSU and LSU, respectively. The offensive line is a work in progress, but the team invested its first-round pick on center Garrett Bradbury out of NC State in efforts to get better up front. Cousins is the one under the microscope but the question is: What if he does play well? Now, look at the pieces Minnesota has offensively.

One final thing on Cousins. The Raiders ranked dead last in Football Outsiders' DVOA metric for pass defense in 2018. The Lions, whom the Vikings face twice, ranked 31st and the Packers, another divisional foe, finished 28th.

In Week 1, Minnesota plays Atlanta, which finished 29th in pass defense DVOA, (although it must be noted that the Falcons lost both of their starting safeties to injuries last season, which certainly played a role in their demise). The Giants also grace the Vikings' schedule after finishing 26th in the same category.

Granted, teams can improve from year-to-year and Cousins will need to get through stiffer defenses if the Vikings make the playoffs. Still, this is another aspect that should benefit him and the Vikings in 2019.
---
DraftKings Sportsbook Deposit Bonus: Available to Currrent & New Users! Create an account, deposit and DraftKings will match 50% of the deposit amount up to $500. Additionally, new users will get their first bet matched with up to a $200 risk-free bet.
---
Seattle
Seahawks

40/1

Similar question with the Seahawks as with the Vikings: Do I honestly believe that Brian Schottenheimer will coordinate a Super Bowl-winning offense? No. The way the Seahawks fell short in the playoffs last year versus the Cowboys was predictable. At some point he needed to unleash Russell Wilson and instead, he spoon-fed Dallas' defense run after run thinking that the Cowboys would, I don't know, wear down. They didn't, and the Seahawks were bounced in the first round.

In fairness to Schottenheimer, however, he was the coordinator in New York when the Jets went to back-to-back AFC title games in 2009 and 2010. And just because a team runs the ball 682 times during a game, doesn't mean they won't have success. Both the 'Hawks and Ravens reached the playoffs a year ago with run-heavy offenses. There's nothing wrong with playing to your strengths.

Plus, it's not as if Wilson is best suited for a pass-heavy offense. When the Seahawks reached the Super Bowl in back-to-back years, they did so on the strength of their defense, Marshawn Lynch and Wilson's play-making abilities. After the team started 0-2 a year ago, Schottenheimer and Pete Carroll turned back to their run-first ways and the Seahawks wound up being a surprise playoff team. The formula does work.

There's a case to be made that the Seahawks are more talented this season. GM John Schneider took advantage of a GM-less Houston team while fleecing the Texans for Jadeveon Clowney this past week. Ezekiel Ansah missed most of the summer with a groin injury but if he's healthy, he and Clowney form a formidable pass-rush. Losing DT Jarran Reed to suspension hurts, but he will return after six weeks. Assuming Clowney gets up to speed in Ken Norton's scheme, all of a sudden the Seahawks aren't as weak up front as they were a merely week ago. Plus, Poona Ford is a rising stud.

Now, the depth on defense is a concern and replacing veterans Doug Baldwin and Earl Thomas will be no easy task. Still, I feel like the Seahawks are flying under the radar (no pun intended) and it has the ultimate X-factor in Wilson. If the Rams take a step back and the 49ers aren't quite ready for prime time, then even better.
Pittsburgh
Steelers

25/1

This is my counter to squashing the Browns' hype. Cleveland has a more talented roster than Pittsburgh's, but the Browns are trying to build the type of winning culture that the Steelers have had for decades.

LeVeon Bell didn't play a down last year but the Steelers had an answer for their running game in James Conner. This time around, the Steelers will need to replace Antonio Brown, who is a wild card off the field, but unquestionably one of the best receivers in the game on it. JuJu Smith-Schuster is not Antonio Brown but then again, James Conner isn't LeVeon Bell. Yet the Steelers were one win away from reaching the playoffs yet again last season.

Pittsburgh's offensive line remains outstanding. Ben Roethlisberger's play can be erratic, but he's still capable of making big plays with his arm. The skill positions aren't great anymore, but the Steelers aren't devoid of talent either.

The same goes for the defense. The secondary has flaws but the Steelers possess one of the more athletic front sevens in football thanks to T.J. Watt, Cameron Heyward, Bud Dupree and Javon Hargrave.

Granted, this is 100% narrative, but given what has come out of Oakland this offseason, it's a fair question: How much will the Steelers benefit from not having to deal with Brown's antics? Again, Pittsburgh will miss Brown this season, especially his ability to get open in the red zone, at the goal line and in the end zone.

That said, think about all the things we've read, heard and observed this offseason with Brown. Now consider all the things we didn't hear about Brown in Pittsburgh because the Steelers are one of the most buttoned-up organizations in professional sports. How much weight should be given to this, I'm not sure. But given how badly things played out at the end in Pittsburgh, there must be at least some relief for the Steelers that Brown took his baggage to Oakland, right?

Let's dive into the AFC. The Patriots and Chiefs are the clear favorites to win the conference this season. After that, the Browns are talented but must prove they can win and the Chargers are dealing with yet another offseason filled with injuries (losing Derwin James for an extended period of time is crushing).

After that, who do you love in the AFC? Andrew Luck retired and the Texans' defense doesn't look as formidable without Clowney.

The Bills and Jets should be improved, but neither are serious contenders.

The Jaguars? Eh. Nick Foles was incredible the last two seasons in Philly but let's see him succeed outside of midnight green and white.

The Ravens? They're flying under the radar in my opinion, but their defense underwent a makeover and Lamar Jackson will only be in his second season.

Why not the Steelers, a flawed team in the midst of a transition but one that also possesses a Super Bowl-winning head coach and quarterback with a long tradition of winning? At 25/1, I'll take a flier.