D.K. Metcalf Could be a League-Winner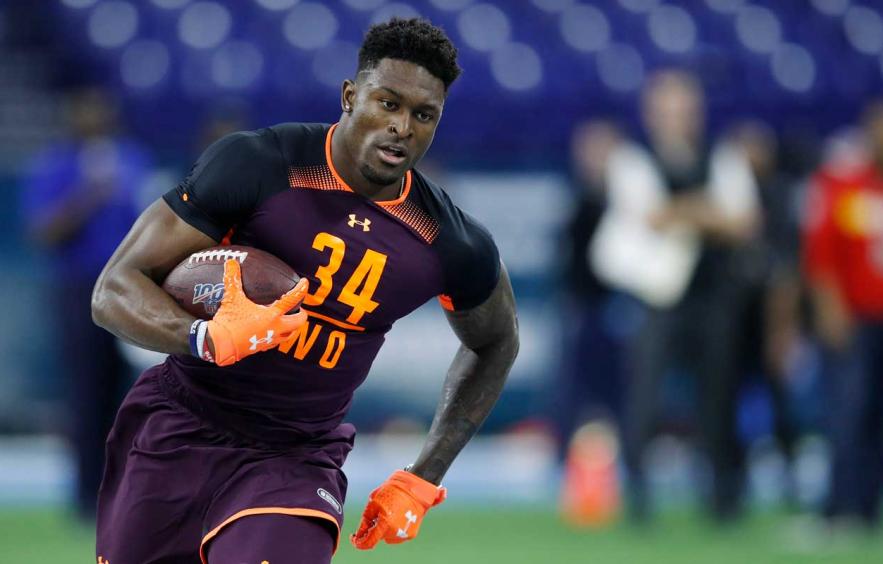 Joe Robbins/Getty Images
Seahawk fans, and even some in the local media, literally jumped for joy when the team selected D.K. Metcalf in the second round. (No really. There's video.) At 6' 3" and 228 lbs, with blazing 4.33 speed, Metcalf has the physical makeup of the dominant "X" receiver that fans have long dreamed about.
Opportunity Knocks
In the last few days, we learned that Doug Baldwin may retire for medical reasons, due to the accumulation of injuries. If true, this would open up a large number of targets in the Seahawks offense, with Metcalf likely to be the primary beneficiary.
While Dr. David Chao thinks that Baldwin should be able to play through all of the injuries he has seen on film, the view in the local media is more worrisome. They seem to believe that this is not Baldwin telling the team that he may not want to return, this is the team telling Baldwin that he is unlikely to be cleared to play and that his career is over. Baldwin's toughness, playing through injuries in past seasons, lends credence to the view that this is not about Baldwin's will to play.
The Seahawks draft also suggests a strong likelihood that Baldwin is done. They not only took Metcalf in the second round but also Gary Jennings in the fourth round and John Ursua in the seventh round. They are drafting as if there is a strong need for an additional receiver next season.
Metcalf is likely to get on the field right away. If Baldwin vacates a starting position, Metcalf is first in line to fill it as he fits well with the Seahawks offensive philosophy. Metcalf's comment in post-draft interviews that he prides himself on his run blocking as much as his receiving probably brought a tear to Pete Carroll's eyes.
The Model May Be Underestimating Metcalf
I'll be publishing my full 3-Year Success Model predictions for this year's class shortly, but I can share Metcalf's with you now. It gives him only a 21% chance of producing a top-36 fantasy season over his first three years. That is much lower than the general perception, I think, on Metcalf.
However, there are reasons to suspect that the model is underestimating Metcalf.
First, it relies heavily on college production, and Metcalf's was suppressed due to injuries. Granted, the ability to stay on the field is extremely important, and if Metcalf cannot stay healthy, he will not have a top-36 fantasy season. Nonetheless, there is a lot of randomness in injuries (see Keenan Allen's career). Furthermore, the Seahawks would not have taken Metcalf if they did not think he could contribute a full season each year.
Second, Metcalf's production was also suppressed due to playing with another great player, A.J. Brown. This is reminiscent of what happened with Odell Beckham and Jarvis Landry. The model never liked Beckham due to his low college production and Landry's presence is the best explanation for what happened there, where the model clearly failed.
The Critics May Be Underestimating Metcalf
Some analysts have pointed out that Metcalf played almost exclusively on one side of the field. There is good evidence that this has historically been an indicator of reduced chances of NFL success. On the other hand, I am told that Jerry Rice played almost exclusively on one side of the field and he was (per sources) good at football.
Analysts have also pointed out that Metcalf primarily ran just two or three routes in college, with a suggestion that this indicates a low chance of success in the NFL. I have not seen real evidence that such a correlation exists. However, again, there are mitigating factors. Reports indicate that Metcalf ran few routes only because that is what the offensive scheme asked him to do. In the cases where he ran other routes, he was productive. Seahawks coaches were asked about this as well and indicated that they intended to take advantage of his strengths, i.e., that they would not be asking to do much other than what he proved himself successful at in college.
Defenses Will Have To Account For Metcalf
Metcalf creates an extremely difficult challenge for defenses. Their primary goal has to be stopping deep passes. Metcalf specializes in "go" routes, where he uses his 4.33 speed to get behind defenders. Few cornerbacks can keep up with him, and even if they could, he can get the ball over their head anyway, applying his 40.5" vertical jump.
In college, cornerbacks often lined up deep to give themselves a head start in defending deep passes, but this leaves him open for curls and slants. In the NFL, you would normally expect cornerbacks to instead defend the deep pass by pressing Metcalf at the line of scrimmage. Well, good luck with that...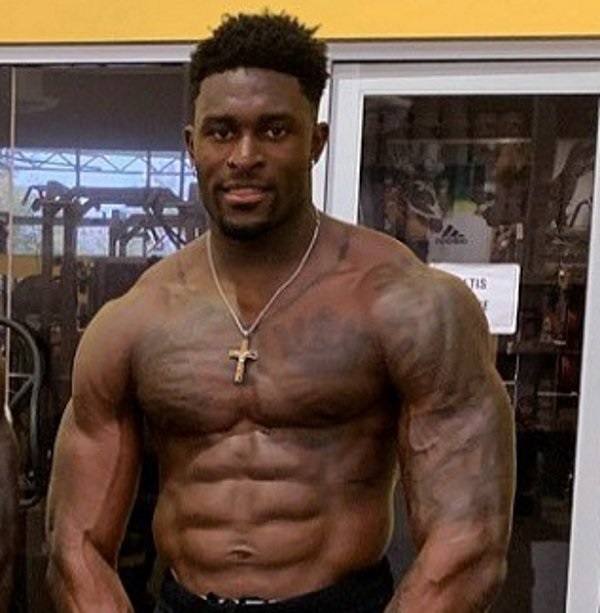 For these reasons, I expect NFL defenses to give extra help to the cornerback covering Metcalf. They can't get beat deep, they can't give him a big cushion, and they can't press him, so the best remaining option is to let two defenders share the responsibility for defending him. The cornerback can focus more on preventing short routes if he has safety help on deep passes.
If that happens, the primary beneficiary may actually be Tyler Lockett. (More safety help for Metcalf means less for Lockett.) However, defenses may wait for Metcalf to prove that he can beat them before they give him extra attention.
The Seahawks should be happy to oblige. Pete Carroll's old school offense loves to run the ball and then use play action and throw deep. Metcalf should be the primary recipient of those targets.
Bottom Line
Given the historical accuracy of the 3-Year Success Model for wide receivers, I've learned to trust its judgment. For that reason, I still set Metcalf's success odds in line with the model, at about 1 in 4.
However, the model doesn't say anything about range of outcomes, and some players do seem to have wider ranges than others. Metcalf fits that bill. His range of outcomes includes being a draft bust, at one end, and being a dominant "X" receiver, at the other. With that potential upside, if he is available late in drafts, he is worth the risk.