NFL Week 17 Betting Picks & Preview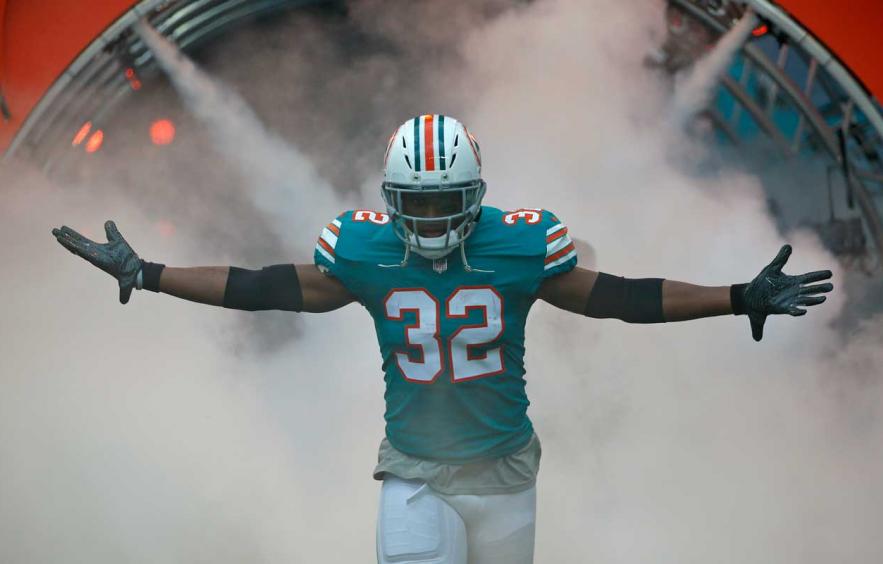 Week 16: Hopefully you jumped on the Eagles when I first posted my picks in Week 16 because then you would have covered the 1.5 when they rallied to beat the Texans by two points. If not, you may have pushed or worse, took Philly at 2.5 thinking you were still covered because the spread was under the key number of 3.
Along with the Eagles (-1.5 vs. Texans), the Falcons (-3 at Panthers) and Seahawks (+2.5 vs. Chiefs) also covered, while the Dolphins (-4 vs. Jaguars) were my only loss. As I noted in my write-up for that Jacksonville-Miami game, I felt like I was begging to be kicked in the jingle bells laying points with the Dolphins and unfortunately, I was right.
I blame myself. They are who they are.
With the 3-1 week, my season record is now 51-28-3 against the spread. Week 17 is always tricky from a betting standpoint because you must determine which teams are motivated and which ones are simply playing out the final four quarters of their season so that they can plan their offseason vacations. It's always smart to limit your plays to the ones you truly love, but it's especially critical to be selective in the final week of the season as teams look to rest starters for the playoffs.
All right, let's get nasty…
319 Miami
Dolphins

at 320 Buffalo

Bills
Spread: Bills -5.5
O/U: 39.5
Time: 1:00 p.m. ET, Sunday
I backed the Dolphins last week as a 4-point home favorite versus the Jaguars because Jacksonville had been a mess offensively with Cody Kessler under center and struggled defensively on the road this year. The Dolphins got out to a quick 7-0 lead then posted a goose egg the rest of the game in route to a 17-7 loss.
The Dolphins owe me.
Miami has nothing to play for, Adam Gase could receive his pink slip on "Black Monday" and there are reports the team is ready to move on from quarterback Ryan Tannehill. The forecast in Buffalo this weekend calls for temperatures in the upper 20s, which is something no warm-weather team wants to play in with nothing on the line but pride (which is something the Dolphins proved to have little of last Sunday when they still had an outside shot to make the playoffs).
Granted, the Bills don't have anything to play for either but I trust that a young Buffalo team will try to cap off its 2018 season with a win for its home crowd. It's also the final game of long-time veteran Kyle Williams, who said earlier this week that he'll retire this offseason. A teammate and fan favorite, the Bills should be compelled to make Williams go out with a victory.
The Dolphins have lost six consecutive road games by margins of 31, 10, 23, 19, 3 and 24 points for an average of 18 points per game. With a 1-6 straight up record in Buffalo, I don't see Miami showing up on Sunday.
Prediction: Bills -5.5
325 Chicago
Bears

at 326 Minnesota

Vikings
Spread: Bears +5.5
O/U: 40.5
Time: 4:25 p.m. ET
The Bears can still catch the Rams and finish with the No. 2 seed in the NFC behind the Saints if L.A. were to falter at home against San Francisco. So why is Chicago a 5.5-point underdog to Minnesota? I guess the assumption is that if the Rams are up big on the Niners at halftime that the Bears could pull starters in the second half in Minnesota. That's a big assumption, however.
I don't trust Kirk Cousins and the Vikings in this spot. Let's look at what they've done against good teams this year. They lost to the Seahawks by 14. They lost to the Patriots by 14. They lost to the Bears by 5. They lost to the Saints by 10. And they lost to the Rams by 7. Granted, every one of those games except for New Orleans was played on the road. Still, Cousins and Co. couldn't produce one road win against a quality opponent this year (outside of the Eagles back in early October)? They didn't even cover the spread once in those five games.
The Bears lead the league with 36 takeaways, which includes 27 interceptions. They create havoc. The Vikings may believe they have rediscovered their running game and I love Dalvin Cook but Chicago owns the No. 2 ranked run defense in the NFL. Even if the Vikings win this game, I don't see them winning by over a touchdown.
Prediction: Bears +5.5
321 Indianapolis
Colts

at 322 Tennessee

Titans
Spread: Titans +3.5
O/U: 43.5
Time: 8:20 p.m. ET
The Colts have emerged as the darlings of the NFL. They're a true come-from-out-of-nowhere team that erased a 1-5 start to put themselves in position to clinch a playoff spot with a win Sunday night in Nashville. They also have the Comeback Player of the Year under center in Andrew Luck and a no-name defense that has been one of the most underrated units in the league this season.
I get all that, but aren't we selling the Titans short here?
These teams have identical 9-6 records, yet the Titans are a 3.5-point home dog in a divisional matchup with the playoffs on the line? Why, because Marcus Mariota is questionable with a stringer? He's been banged-up all season and yet the Titans have won nine games on the strength of their defense. Plus, I fully expect Mariota to play so what we're saying here is that the Colts would be a 6 or 7-point favorite if this game were in Indy? Tell me you wouldn't take the dog if that was the scenario.
With the majority of public bettors lining up to lay the points with the Colts, I think football fans are trying to will Luck and Co. into the playoffs. Hey, if I'm being honest, I'd rather watch the Colts in the playoffs than the Titans, too. But that doesn't change the fact that from a betting standpoint, there's good value with the home dog on Sunday night.
Derrick Henry has been excellent the past three weeks. The Titans can shorten this game with yet another effective night from Henry and then lean on their defense to keep Luck and T.Y. Hilton in check. It's a formula Tennessee has used all season to get to nine wins and I wouldn't be shocked if the Titans pulled off the outright upset Sunday night. That said, getting the hook here is huge.
Update: Mariota is not expected to play tonight for the Titans but I still see value in Tennessee, granted at the current spread of 4.5. As I stated above, the Titans have won this season because of their defense and, most recently, because of Henry's rushing ability. Mariota's running ability will be missed but this is still a home dog that plays good defense and has rediscovered their ground game the past three weeks. I'm sticking with the Titans but again, at the current spread of +4.5.
Prediction: Titans +3.5 (the line is up to 4.5 with Mariota not expected to play)
ATS Season Records
Week 1: 5-0
Week 2: 3-2
Week 3: 4-1
Week 4: 3-1-1
Week 5: 3-2
Week 6: 4-1
Week 7: 2-3
Week 8: 3-2
Week 9: 4-1
Week 10: 3-2
Week 11: 2-2-2
Week 12: 5-3
Week 13: 1-3
Week 14: 4-1
Week 15: 2-3
Week 16: 3-1
Overall: 51-28-3
Photo by Joel Auerbach/Getty Images.