NFL Week 16 Betting Preview & Picks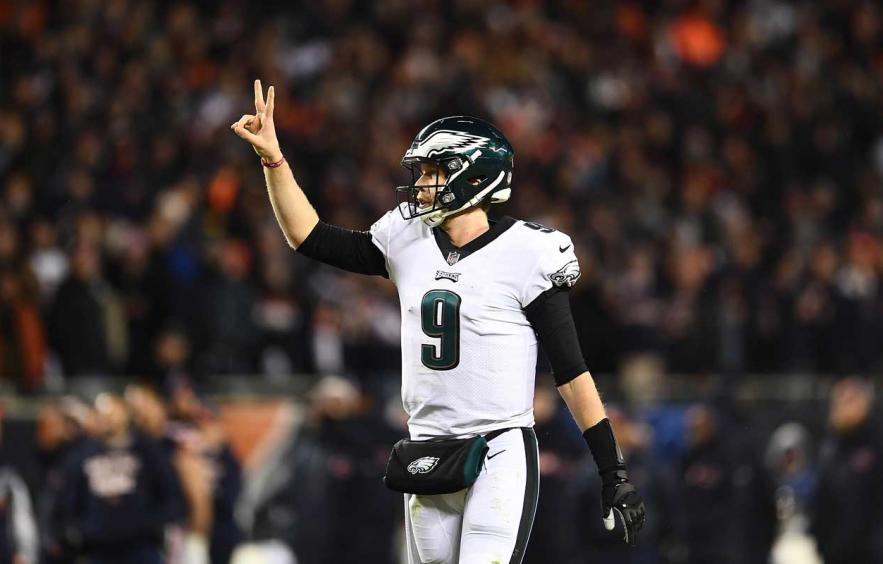 Week 15 Recap: It's not often that both Aaron Rodgers and Tom Brady let you down on the same day but that's exactly what happened last Sunday. Following a loss on Thursday night when the Chiefs (-3) collapsed in the final five minutes versus the Chargers, I went 2-2 with my Week 15 picks on Sunday. My two wins were the Colts (-3 vs. the Cowboys) and 49ers (+3.5 vs. the Seahawks), but the Packers (+5.5 at Bears) and Patriots (-2.5 at Steelers) couldn't get it done despite having opportunities late in the fourth quarter of their respective games.
While I finished Week 15 with a 2-3 record, my season total stands at a healthy 48-29-3 against the spread. Below are my Week 16 picks. (Note: I don't have a play for either of Saturday's games but if you're looking for leans, I like the Redskins +10 over the Titans and the Ravens +4.5 over the Chargers.)
105 Atlanta
Falcons

at 106 Carolina

Panthers
Spread: Falcons -3
O/U: 43.5
Time: 1:00 p.m. ET
This will sound strange, but I wish Cam Newton was playing Sunday. The spread for this game opened at Panthers -3.5, but that was before the team announced it was shutting Newton down for the final two weeks. On Monday night, a clearly banged-up Newton could barely throw the ball 10 yards with any amount of accuracy. With Cam less than 100-percent, getting Atlanta at +3.5 was a gift.
Now a 3-point road favorite, the value has been sucked out of the Falcons but I'm playing them anyway. I don't buy that Dan Quinn's job is in jeopardy like some have suggested the past few weeks. He seems to have the backing of owner Arthur Blank and let's not forget how injury-ravaged this Atlanta team has been all season. It's not Quinn's fault that Deion Jones, Keanu Neal, Ricardo Allen, Devonta Freeman and both starting guards missed significant chunks of the year due to injury. It's simply been a lost season in Atlanta.
That said, things could change in a hurry if Quinn's team loses to Taylor Heinicke on Sunday. Despite resetting Old Dominion's record books while making 45 starts for the Monarchs, the knock on Heinicke coming out of college was that he was more athlete than quarterback. The Vikings signed him after he went undrafted in 2015 but he's bounced around the league ever since. Even in a lost season, Quinn has no excuse to take a talented Atlanta team to Charlotte and lose to a journeyman quarterback making his first career start.
Even though it was the lowly Cardinals, the Falcons are also coming off their best defensive effort of the season. They sacked Josh Rosen six times and racked up a total of nine quarterback hits. With Jones back manning the middle, the communication was significantly better and Atlanta rediscovered its swagger for one afternoon.
The Panthers had their slim playoff hopes crushed by the Saints on Monday night. They have nothing to play for and while the game certainly means a lot to Heinicke, a lot of his teammates may go through the motions.
Pick: Falcons -3
113 Houston
Texans

at 114 Philadelphia

Eagles
Spread: Eagles -1.5
O/U: 46
Time: 1:00 p.m. ET
I swear the Eagles were eliminated from playoff contention a month ago but somehow, they're still in the mix. Oh, and Nick Foles is also working his witch magic again.
Every year a team comes out of nowhere to make the postseason in the NFL. Could the Eagles be that team this season? Eh, I still like the Vikings to hold onto that sixth seed but I wouldn't be surprised if the defending champs made things interesting over the final two weeks.
That said, this pick is less about the Eagles and more about the Texans. Deshaun Watson is uber talented and could lead Houston on a deep playoff run. His offensive line could also ruin him and the Texans' dream of reaching the Super Bowl. That unit has allowed 52 sacks this season, which is the worst mark in the NFL. While Watson has the athleticism to run out of danger, too often he's forced to throw on the run or from off platform, which impacts his accuracy.
The Eagles own the fifth-worst mark in Football Outsiders' adjusted sack rate and their secondary has been ravaged by injuries. This isn't the same unit that won the Super Bowl last season but Philly's front four overwhelmed the Rams' offensive line a week ago in L.A. They're more than capable of doing the same Sunday against the Texans, although slowing down DeAndre Hopkins will be a challenge regardless of how much Watson is harassed.
Getting back to Foles, the former Super Bowl hero isn't deadly accurate but one thing he displayed last week in L.A. is a willingness to take shots deep. Houston has one of the most talented front seven's in the league but the defense as a whole ranks 22nd in pass DVOA. The Texans can be had through the air, so I expect a few big plays from Foles again on Sunday.
Lastly, the line movement for this game is interesting. After the Texans opened as 1.5-point road favorites, the line jumped the fence and now the Eagles are laying a point-and-a-half as a home favorite. Line movement doesn't guarantee victory but I like to be on the right side of sharp money as often as I can and it would appear as though the wiseguys are on the Eagles.
Pick: Eagles -1.5
109 Jacksonville
Jaguars

at 110 Miami

Dolphins
Spread: Dolphins -4
O/U: 38
Time: 1:00 p.m. ET
Cody Kessler threw for 57 yards last week. Think about that. In a day-and-age where offenses are scoring points at a rapid pace, this dude couldn't muster more than 57 yards. He's engineered one touchdown drive in 12 quarters since replacing Blake Bortles. Jacksonville has nothing on offense.
Get them away from their home digs and the Jags struggle defensively as well. They're allowing 15.1 points per game at home this season but 27.4 PPG on the road. The Dolphins laid an egg last week in Minnesota but they're 6-1 at home this season and have covered the spread in six of their last seven games in Miami. Ryan Tannehill also owns an eight-to-one touchdown-to-interception ratio in four games since returning from injury.
I feel like I'm begging to get kicked in the jingle bells laying points with the Dolphins, but I cannot convey how inept the Jacksonville offense has been since Kessler took over for Bortles (which is really saying something, by the way). The last time the Jags played on the road they lost 30-9 to the Titans and turned Derrick Henry into a Hall of Famer for a night. With the Dolphins still technically in the playoff hunt, I'm laying the points...and wearing a cup.
Pick: Dolphins -4
129 Kansas City
Chiefs

at 130 Seattle

Seahawks
Spread: Seahawks +2.5
O/U: 54.5
Time: 8:20 p.m. ET
The 11-3 Chiefs, the current No. 1 seed in the AFC (at least for the moment), are laying less than a field goal to an opponent that just lost to a Niners team that will be selecting somewhere in the top-10 next April.
Trap game!
Seattle doesn't have Kansas City's talent but that doesn't mean the Seahawks aren't a bad matchup for the Chiefs. The Seahawks rank seventh in rushing DVOA according to Football Outsiders while the Chiefs are dead last in run defense DVOA. Seattle could frustrate Kansas City with its ball-control offense, leaving Patrick Mahomes on the sidelines for long stretches.
The Chiefs are also traveling following their 14-point collapse with five minutes to play versus the Chargers last Thursday. If the Bolts beat the Ravens on Saturday and the Chiefs lose to the Seahawks on Sunday night, Kansas City will tumble to the fifth seed in the AFC playoff picture.
While Seattle also has a playoff spot on the line, it feels like the Seahawks are playing with house money while the Chiefs are dealing with real adversity for the first time this season. Forget about the loss last week in Santa Clara: Russell Wilson and the 'Hawks have lived for these games under Pete Carroll. I'm taking the points with the better defense and the team that is 4-1-1 ATS in its last six home games.
Pick: Seahawks +2.5
ATS Season Records
Week 1: 5-0
Week 2: 3-2
Week 3: 4-1
Week 4: 3-1-1
Week 5: 3-2
Week 6: 4-1
Week 7: 2-3
Week 8: 3-2
Week 9: 4-1
Week 10: 3-2
Week 11: 2-2-2
Week 12: 5-3
Week 13: 1-3
Week 14: 4-1
Week 15: 0-1
Overall: 46-27-3
Photo by Stacy Revere/Getty Images.