DFS Air Yards Buy-Low Model: Week 16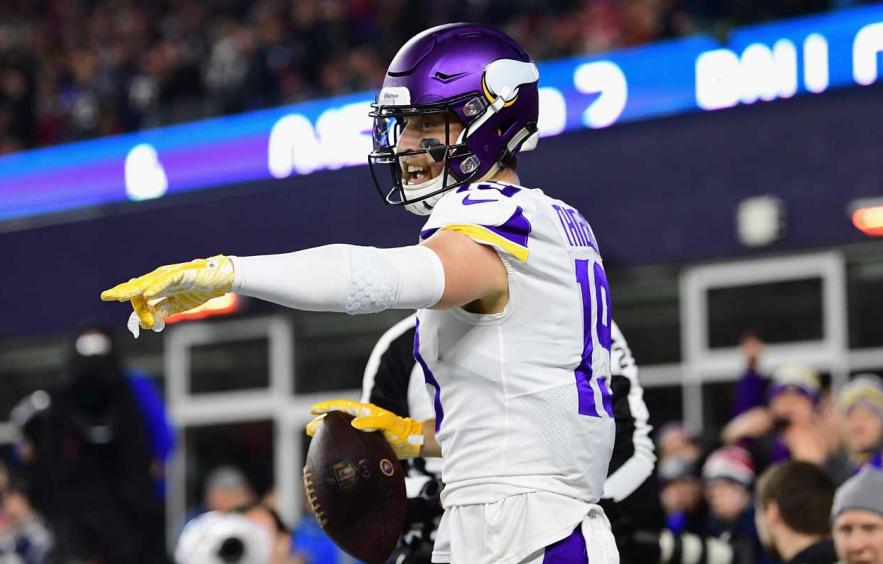 Josh Hermsmeyer
Week 16 of the Air Yards Buy-Low Model arrives a day late. Last week the model had a poor 31 percent hit rate and a long list of names. This week is similarly long.
For new readers, the Buy-Low Model looks at players who have received opportunity in the form of targets and air yards in the previous three weeks and offers an expected fantasy points value based on those inputs. It then highlights which players underperformed relative to that expectation. The key insight behind the model is that opportunity is sticky and production in the form of catches, touchdowns and shot plays are not. You want to buy the signal and fade the noise. The list highlights players who are strong candidates to have a performance spike in the near future.
This is a free offering in our weekly content contained in the 4for4 DFS subscription. To get access to all of our weekly DFS analysis, sign up here!
In GPPs you need to look beyond the median projections and identify value plays that are low-owned that can set your team apart and put up crooked numbers. Here is a list of receivers and tight ends who have underperformed their volume for the past three weeks that the model thinks could be in store for a bounce-back week in the near future. Maybe even this week.
This week the model sports an out-of-sample r-squared of 0.45.
Key Takeaways
This week is another long list of names. You'll need quite a few lineup combinations to leverage it. Sorry, not sorry.
Tyreek Hill ($7,900 DK/$8,000 FD) is still on the list for a second straight week after dropping a 43-yard touchdown pass from Patrick Mahomes. The opportunity is still there and the injuries seem to not be a major factor. He's cheaper than last week as well on both major DFS platforms, making him an incredible buy low this week.
Adam Thielen ($7,800 DK/$7,600 FD) is priced all wacky on FD as he makes the list for the first time ever. I would play him everywhere you can. No one can sustain the pace he set early in the season, but recency bias will keep him low owned as well as cheap.
The haters will say Willie Snead ($4,300 DK/$5,200 FD) needs to be the next REDACTED. I disagree. Snead was a modest hit for the model last week, and eventually, you have to think that Baltimore will have to throw the ball. Against an efficient offense like the Chargers, this could be the week.
Photo by Billie Weiss/Getty Images.