The Most Accurate Podcast: Impact Rookies from the 2018 Draft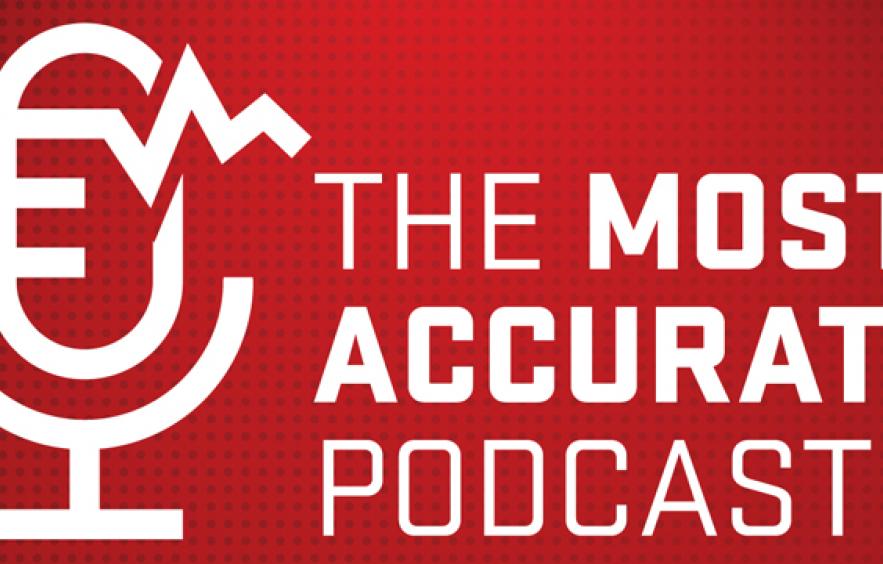 This week on The Most Accurate Podcast: Anthony Stalter is back! He and John Paulsen discuss all of the running backs and wide receivers that went in the first three rounds of the draft to try to identify a few impact rookies for 2018. Will Saquon Barkley post top 10 numbers? How big of a workload will Sony Michel see in New England? Which rookie receiver is best positioned for fantasy stardom? Is Baker Mayfield the real deal? Anthony and John try to answer these burning questions and much, much more.
Subscribe via iTunes
Subscribe via Stitcher
Subscribe via RSS Feed
The Most Accurate Podcast - Listen Now!
Keep the conversation going! Don't hesitate to reach out to our hosts John Paulsen (@4for4_John) and Anthony Stalter (@AnthonyStalter) on Twitter.
If you have a chance, please leave us an honest rating and review on iTunes by clicking here. It will help the show immensely!
If you'd like to listen to the music from the podcast, check out this playlist on Spotify. We've also added a Vol. 2 that focuses more on the modern rock portion of the playlist.