UFC 276 Adesanya vs Cannonier: 3 Props to Target at Prize Picks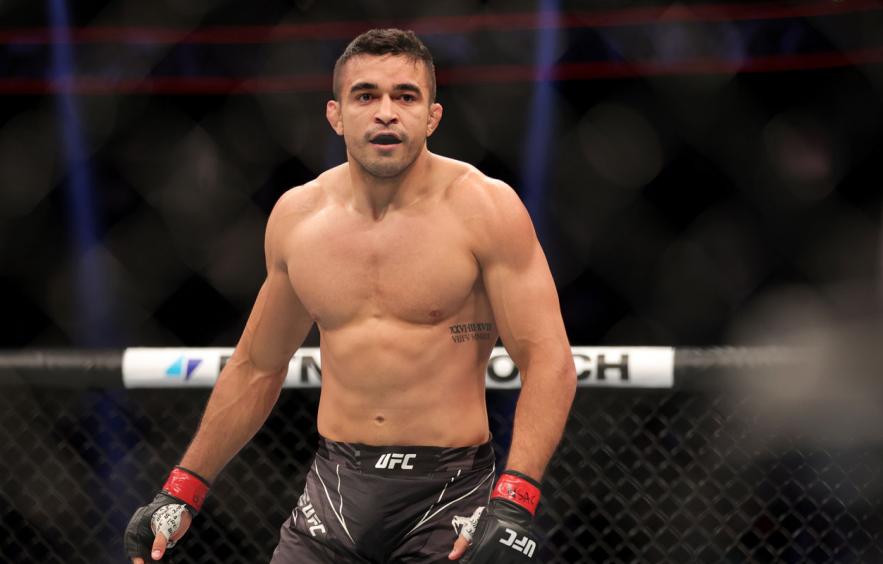 Carmen Mandato/Getty Images
UFC 276 Adesanya vs Cannonier comes to Las Vegas with a host of fan favorites on the card. Many of the fights this weekend feature fighters that push the pace in search of finishes. Let's take a look at the best props to target over at Prize Picks.

UFC 276 Adesanya vs Cannonier: 3 Props to Target at Prize Picks
Jim Miller over 31.5 Significant Strikes Landed
Miller comes into this fight on a two-fight win streak, while Cerrone has struggled to have his hand raised over his last five fights. Cerrone is said to be in great shape and has a renewed dedication to fighting. Cerrone typically pushes a faster pace than Miller, allowing his opponents to land over five strikes per minute. Miller averages 2.78 strikes landed per minute and should have an advantage in the grappling department. Miller over his last two fights has landed 80 significant strikes. Barring a knockout, Cerrone's pace and takedown defense should allow this fight to take place on the feet allowing the fight to get close to the 10-minute mark. Combining Miller's strikes landed per minute with Cerrone's strikes allowed number should push us past the mark if the fight goes two rounds as projected.
Andre Muniz over 105.5 Fantasy Points
Muniz is one of the premier submission artists in the UFC. He will be taking on the tough striking veteran Uriah Hall. Hall has a highlight reel littered with devastating finishes. While this is a step up in competition for Muniz, he should have no trouble getting this fight to the ground. Hall has displayed inconsistent results in his takedown defense over his UFC career. Muniz has finished four of his last five fights by submission in the first round. Hall will come into this fight looking to stop Muniz from extending his submission streak but Muniz will be live to finish this fight in any round.

Israel Adesanya over 22.5 Minutes
Adesanya comes into this matchup with Cannonier as the favorite. Cannonier offers power that few others can match up with in the middleweight division. Adesanya however, has had little issue dealing with power strikers thus far. Adesanya will likely use movement and kicks to keep Cannonier at range to avoid any dangerous firefight that could result in Cannonier landing the big one. Adesanya has had four of his last five fights go the distance. Cannonier also has experience fighting in five-round fights. Expect this one to go to the judges and pass the 22.5-minute mark.