Massachusetts Sports Betting Apps
Finally, sports betting is now legal in Massachusetts! Governor Charlie Baker made it official by signing the bill into law on August 10, 2022, after it was passed the previous July. Here's what you need to know about Massachusetts sports betting apps and online wagering. Legal online betting started on March 10, 2023.
The Best Massachusetts Sports Betting Apps
The online sports betting scene in Massachusetts is heating up with the entry of top sportsbook brands. This means that bettors will have plenty of options to choose from when it comes to selecting a sports betting app. These brands will be competing for the title of the best sports betting app in the state.
Here are some of the online sports betting apps that are expected to be available in Massachusetts, and that you'll be able to set up a sports betting account with: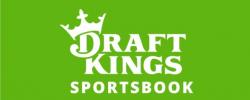 DraftKings Massachusetts Promo
Bet $5 Get $200 in Bonus Bets
DraftKings is a well-established and highly popular sports betting brand in the United States and is expected to be one of the top sportsbooks for Massachusetts residents due to its headquarters being located in Boston.
What sets DraftKings apart from other sports betting apps is its generally favorable betting odds, especially for NFL money lines, which tend to be above average compared to other popular sportsbooks. In addition to good odds, DraftKings provides an excellent user experience with easy navigation and a user-friendly interface for accessing different sports betting markets.
It is also a safe mobile betting site and features live streaming of events, allowing users to place bets and watch them unfold in real-time.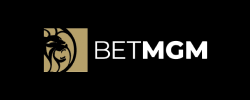 BetMGM First Bet Offer
Get a First Bet Offer of up to $1,000
BetMGM is a great choice for new bettors in Massachusetts, thanks to its user-friendly features. The app has helpful features such as "Edit My Bet" and live streaming, as well as a variety of prop bets across various sports. It has a strong presence in legal online sports betting.
BetMGM has also been known to offer generous promotions, such as a First Bet Offer of up to $1,000 and sign-up bonuses, making it a solid option to consider for new sports bettors.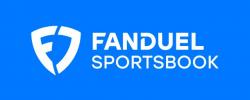 FanDuel Massachusetts Promo
$1,000 No Sweat First Bet
FanDuel has made a name for itself with tremendous live betting as users get great odds, lines, and an excellent experience. The sportsbook also gave the same-game parlay popularity. FanDuel has solid offers throughout the year for new users. These offers include bonus bets, odds boosts, No Sweat First Bets, and more.
Comparing Retail Locations and Mobile Betting
Mobile sports betting is taking off across the nation. Using a mobile sports betting app from home is becoming a popular choice. Retail locations got a head start in the state but you can expect Massachusetts online betting to grow fast.
A sports betting app in Massachusetts provides the ability to live bet right from home. You can compare lines and odds from multiple sportsbooks at the same time. You can claim offers from multiple sportsbooks to fund your bankroll.
An in-person betting experience provides a lot of entertainment value. You can order food and drinks at a sportsbook lounge.
Massachusetts Sportsbook Promo Codes and Offers
The top sportsbooks will have great offers for new users in the state of Massachusetts. Here is what you can expect from the top sportsbooks in terms of promo codes and offers to kick off online sports betting.
BetMGM Massachusetts Promo Code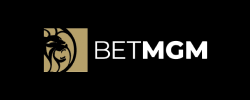 BetMGM First Bet Offer
Get a First Bet Offer of up to $1,000
BetMGM has dished out great promotions in the past. These have included a $1,000 First Bet Offer and bonus bets. For the first bet offer, a new user's first wager is covered by the sportsbook up to $1,000 if it loses.
DraftKings Massachusetts Promo Code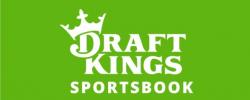 DraftKings Massachusetts Promo
Bet $5 Get $200 in Bonus Bets
DraftKings is known for having solid promotions throughout the year. They usually include some form of bonus bets. DraftKings also has a 20% deposit bonus of up to $1,000. You need to deposit $5,000 to get the full offer.
FanDuel Massachusetts Promo Code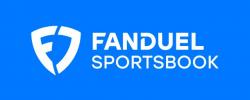 FanDuel Massachusetts Promo
$1,000 No Sweat First Bet
FanDuel is always finding a way to reward new customers for signing up for the sportsbook to place bets. These rewards come in the form of bonus bets, odds boosts, No Sweat First Bets, and more. The offers change throughout the year so jump on the latest offer right now.
How to Choose a Betting App For Massachusetts Online Sports Betting
As a Massachusetts sports bettor, how do you know what app to choose for betting? Here are a few things to consider.
Bonus offers, bonus bets, and promotions
Take a look at the bonuses, promotions, and more before you download from the app store. You can check the terms and conditions of the different sportsbooks on current offers. One operator might have a better current off for you to start sports betting in Massachusetts.
Betting variety and options
Scan the bet types and markets. The best Massachusetts sports betting apps will have a wide range of bets for you to place. Take a look at all the sports betting services the platform has to offer.
Ease of use and interface
Your ability to use the app or website is crucial. The last thing you need is to have a tough time finding out how to bet on the New England Patriots. Check out the navigation and features to see what sportsbook is easy for you to use.
Lines and odds
To get the best value for your bets, it's important to practice line shopping. This is when you compare odds and lines between different sportsbooks. This is a basic principle of sports betting, and it applies to choosing sportsbook apps as well.
Don't just quickly download the first app you see or have heard of. Take the time to compare the different sportsbooks and see which ones consistently offer the best odds.
A little research will end up going a long way in helping you make informed betting decisions and putting yourself in the best position to succeed.
Deposits and Withdrawals
Once you've selected a sportsbook app, it's essential to evaluate the ease of the deposit and withdrawal process. Different sportsbooks may have different rules, methods, and fees for deposits and withdrawals, so it's a good idea to familiarize yourself with them in advance.
It's also a good practice to check with customer support if you have any queries regarding the process.
Bet types for Massachusetts Mobile Betting Apps
Once sports betting is legal and live in Massachusetts, bettors can expect to have access to a wide range of traditional wagers on mobile betting apps. They should offer a solid number of bet types, including many popular options.
Here are a few examples of bet types that you can expect to see on all of the most popular betting apps when wagering on your favorite sports teams:
Point Spreads
This type of bet indicates how much a team will win or lose by. For example, the line might be -6.5 for the Patriots to cover against the Bengals. This means the Patriots need to win by 7 points or more for you to win the bet.
A negative sign indicates that the team is favored, while a positive sign means they are the underdog.
Moneyline
This is a bet on the outright winner of a game or event. The only thing that matters is which team wins or loses. For example, the Patriots are playing the Bills. The Patriots are +150 to win which means they are the underdog. If you bet on them to win, a $100 bet would pay $150 if they were to win the game.
Totals
This is also known as an over/under bet. Oddsmakers will set a total score/points for a game, and you can bet on whether the combined final score of both teams will be over or under that line.
Parlays
A parlay is a single bet that combines multiple picks. All of the picks have to be correct for you to win. If you get even one pick wrong, you lose. For example, you might pick Alabama, Texas, and Michigan to win on a college football Saturday. All three teams have to win for you to get your payout.
Props
A prop bet is a wager on a specific outcome involving a team or player. For example, you might bet on Mac Jones' total passing yards in a game, with the line set at over/under 265.5 yards.
If you select the over, it means he would have to pass for 266 yards or more for you to win the bet.
Live Betting
During an event, the odds and lines are constantly changing, and you can bet while the game is taking place. Many different types of wagers are available for live bets, such as point spreads, moneylines, totals, and more.
Futures
A futures bet is a wager that is on an event down the road. You can bet on the Patriots to win the Super Bowl early in the year or bet on which teams will reach the World Series.
Sports Leagues in Massachusetts Sports Betting Apps
Massachusetts is expected to allow betting on all major sports leagues with the launch of sports betting online. You can wager on the MLB, NFL, NHL, NBA, and more sports. International leagues will also be available.
With college sports, you will not be able to bet on games that involve teams located in the state unless it's a major tournament.
Should I Register for More Than One Sports Betting App?
Yes. You should download multiple sportsbooks on your mobile device. This will give you the ability to shop lines and compare odds. A great way to get value on your bets is to find the best possible odds for your wager.
Also, you can claim the different promotions at sportsbooks. Each sportsbook might have a promotion or bonus bet worth checking out.
How to Bet Online with a Massachusetts Sportsbook App
If you are new to sports betting, you are probably thinking where do I start? Here are a few things you need to know as you get ready to place your first bet.
Choose a sportsbook to register with. Use your personal information to sign up. When looking for a sportsbook, find one that is easy to use and has great promotions to take advantage of.
If the sportsbook has a mobile app, download it to place wagers from anywhere in the state. Make a deposit to fund your account and look for the best bets to place. Take your time and research. There is no need to rush.
Final Thoughts: The Best Massachusetts Sports Betting App
When it comes to choosing the best sports betting app in Massachusetts, the decision is ultimately up to you. It's important to take some time and do your research to figure out which app will work best for you. You should look at the app's features and any promotions it might have.
When online sports betting becomes available in the state, you want to make sure you have a plan for where you'll be putting your money to place your bets.
Doing research and gathering information will help you make the most informed choices and get the best value as a bettor. One strategy you could try is downloading several sportsbook apps and comparing their promotions, offers, and odds to see which one gives you the best value for your bets.
It's also important to stay informed about the latest updates and the official launch date for online sports betting in your area. As the launch date approaches, many sportsbook apps might offer special promotions and bonuses, so it's a good idea to keep an eye out for those opportunities.
By staying on top of the latest developments and being alert for opportunities, you can increase your chances of success as a sports bettor.
Massachusetts Sports Betting Apps FAQs
Is mobile sports betting legal in the state of Massachusetts?
Yes. Mobile sports betting went live on March 10, 2023. Massachusetts bettors rejoiced as it was just in time for NCAA March Madness.
Who oversees Massachusetts sports betting in the state?
The Massachusetts Gaming Commission has been put in charge of betting licenses as well as regulating sports betting in the state. The MGC is handling online sports betting and will oversee the launch in 2023.
Which sports betting apps will launch in Massachusetts in March 2023?
Bettors can expect to see major mobile betting companies come to the state of Massachusetts such as BetMGM, DraftKings, FanDuel, Caesars, and more.
What are the advantages of Massachusetts betting apps?
A major advantage of an app over retail is access to live betting. Different Massachusetts betting apps have live odds to choose from and those odds will be available quickly anywhere in the state. That's one reason you will see legal sports betting apps take off when they officially get the green light to go live.
Can I bet on college sports in the state of Massachusetts?
Yes, but there are some restrictions for the regular season. You will not be able to place a sports bet on a college team located in Massachusetts. The only exception will be during major NCAA tournaments or postseason events.
21+ and Gambling problem? Call 1-800-GAMBLER