SharpClarke's Week 4 Betting Recap: Are the Bengals Back?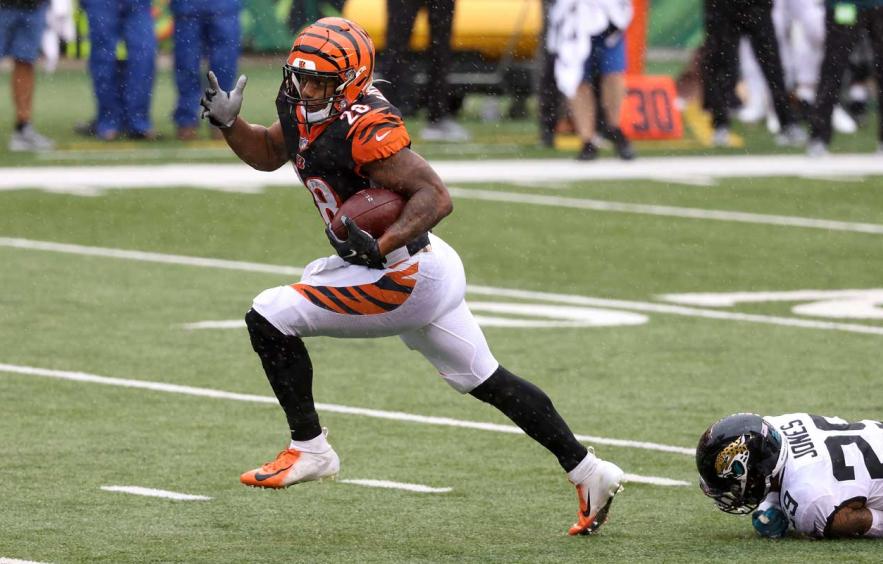 Kirk Irwin/Getty Images
Week 4 finally established some relative normalcy in this young NFL season. The first three weeks saw a massive amount of results that did not reflect performance on the field very well. But this week, the final scores did a fairly good job of reflecting the play on the field. We also saw a lot of close games, which reflects the parity in the NFL right now. With a lot of teams clustered between 1-3 and 3-1, the next few weeks will be key. As always, betting successfully requires an understanding of each team and how it functions as a system, to recognize favorable and unfavorable matchups, and to accurately factor in the impact of specific injuries. Once again, a team (the Lions) down its top playmakers lost as a favorite, although it's tough to attribute the loss to these players because they still scored 45 points. Maybe the Seahawks' defense is just that bad. Anyway, let's dive into the Bengals-Dolphins Thursday night matchup to see what we can learn about two AFC playoff hopefuls.

CIN 27, MIA 15
Effectiveness Ratings
CIN: 5.51
MIA: 5.49 (5.76 with Tua Tagovailoa, 5.28 with Teddy Bridgewater)
Effective Result: CIN by 0.24 points
Heading into Thursday Night Football, the Dolphins were 3-0, riding a win against the Bills. The Bengals were 1-2, with their only win coming against the lowly Jets. The lookahead line was CIN -1.5, but several things caused the spread to balloon to CIN -3.5 or CIN -4 by kickoff. Some of these angles were valid and others were not. Some people wanted to bet on the Bengals because they expected the Dolphins' defense to be a walkover after playing a tough game against Buffalo. This did not pan out, as the Dolphins stymied the boring Bengals offense for most of the game. But the other angle was injury related. On a short week, many bettors were skeptical that Tua Tagovailoa would finish the game and had additional concerns about other players, including cornerback Xavien Howard. This made all the difference. Without their quarterback, Miami's offense lost almost all of its dynamism. And once Howard re-injured himself, the Bengals finally got some big pass plays against the Dolphins' backup cornerbacks. Regardless of why bettors took the Bengals, they were rewarded.
But it's important to look at process instead of results here. The Bengals were far from impressive in this game. They played at home against a tired and injured Dolphins team and really got lucky to come away with the win. Four weeks into the season, their offensive line looks no better than it did last year. Perhaps they need time to gel. That's one explanation. But I think the problem is with the game planning and execution on offense. They telegraph their plays. When they are going to run the ball, they line up under center. And when they are going to pass, they spread out. This helped the Dolphins' defense stop the run and lead to longer third downs. On these long third downs, Joe Burrow holds the ball too long. If it wasn't for a few breakaway plays, this offense would look really bad.
Click here for Ryan Noonan's Week 5 Totals Bets
The Dolphins were outplaying the Bengals before Tagovaoiloa got hurt. Teddy Bridgewater delivered one solid drive to end the half, but the entire Dolphins' offense just looked so stagnant with him in there. It really increased my appreciation of what Tagovaoiloa brings to the table. Not only is he mostly accurate, but he makes lightning-quick decisions. Bridgewater processed more slowly, invited more pressure, and stalled out the offense far too often in the second half. To avoid putting too much on Bridgewater, they ran the ball at a higher rate on early downs, which was also much less efficient. I'm not sure if this will continue into next week, but if it does, the Dolphins will need to be downgraded significantly on offense.
But the Bengals are the real story here. Four weeks into the season, they have looked bad in every game, except arguably in the Jets game. But the Jets have a notoriously bad defense and were playing with Joe Flacco at quarterback. That doesn't say much about the Bengals. They got a prime situational spot here against the Dolphins, and to their credit, they capitalized. But I do not believe the ship has been righted. They have a lot more to prove before they can be confidently backed against a good team.
See who SharpClarke is backing with his Week 5 Betting Tracker!
SharpClarke Week 4 Betting Recap
Week 4 had its ups and downs. It was a strong handicapping week for me, putting together my second straight 4-1 week in the SuperContest with winners on ARI +1, SEA +4, TEN +3.5, and SF -1.5, and one loser with DEN +3. This brings us to 11-9 on the season. But handicapping does not always translate to good bets. I finished 3-4 for -0.81 units, with two losses that stand out. First, I lost a solid Wong teaser (ARI +8.5, DEN +8.5) with the Broncos losing by nine (more on that below), for a 4.4-unit swing. And second, I played the Lions Team Total under for more units that I played SEA +4.5 when I should have just stuck with the side. This brings me to a very pedestrian 20-20 (50%) for -0.72 units on the season. Lessons learned and key takeaways below:
MIA +3.5 (-110): I reacted strongly to the mispriced line, assuming Tagovailoa was healthy. He did start. But I think it's a valid counterpoint to suggest that some re-injury risk for him (and even others like Xavien Howard) should also have been priced in. I liked the bet a lot, and I think under normal circumstances it was correct to fade the motivational/fatigue angle that was falsely touted. But I need to also be more sensitive to key injuries, particularly on a short week. I should have passed the game.
DET Team Total Under 27.5 (-115), SEA +4.5 (-114): I loved Seattle in this matchup. But instead of just playing the side, I played the Lions' team total under, due to all their key offensive injuries. I got some nice closing line value (CLV) and my bet got absolutely crushed. Fortunately, I also played the Seahawks against the spread. This continues a pattern when my read on sides is stronger than my read on totals. I expect to play fewer totals and team totals moving forward.
SF -1.5 (-110), SF -9.5 (+286): My highest conviction bet of the season came through in a big way. I wrote a Twitter thread breaking down this matchup before it kicked off and everything went exactly how I expected. It's a good confirmation of my process and encouragement to keep digging into my edges. But a lot of my breakdown was matchup-driven. It will be interesting to see how the market reacts and—possibly—overreacts.
ARI -7 (+250): My alternate spread bets went 2-2 on the week, which is obviously great given all of them were +250 or longer odds. I plan to continue exploiting variance in this way, with 3-4 alternate spread bets each week. Stay tuned!
For all my bets and analysis, you can join the 4for4 Discord via a 4for4 betting subscription (10% off with code SharpClarke) and follow @SharpClarkeNFL on Twitter for alerts. This sheet from Dan Rivera tracks all my betting picks (and those from the rest of the betting staff) on the year. Just click on the tab with my name on it for the results.
---
This article is intended for entertainment purposes and adult users only. Call 1-800-GAMBLER if you have a gambling problem.