Scott Smith's UFC Fight Night: Kattar vs. Emmett Best Bets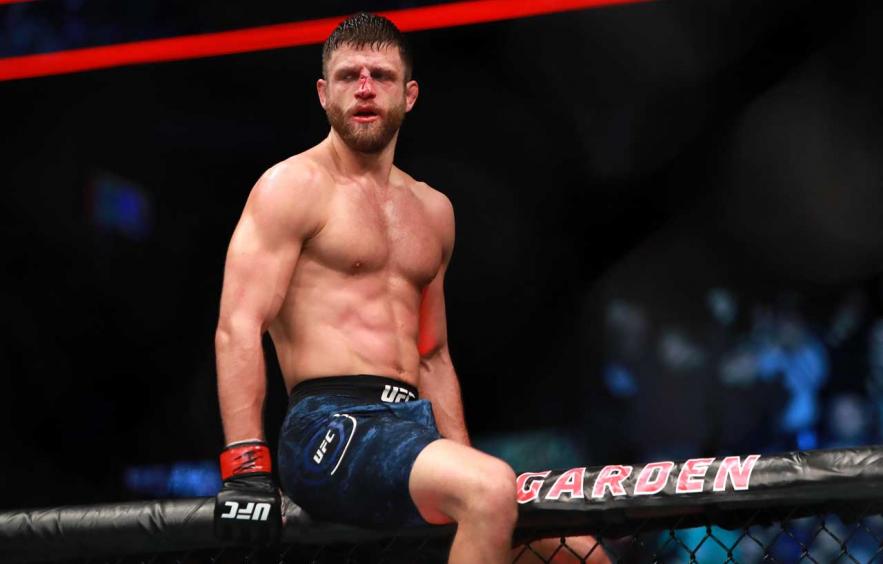 Mike Lawrie/Getty Images
The latest edition of UFC Fight Night travels to Austin, Texas. Calvin Kattar and Josh Emmett square off in the featherweight main event in what should be a highly-contested match on the feet. From a betting standpoint, this event could prove tricky to bet on as the margins on the betting lines have been made much higher than what talent would suggest. Based on my rating system, most of the line edges will come in on underdogs, which leads to being more risk-averse than recent cards.
UFC Fight Night: Kattar vs. Emmett Best Bets
Damir Ismagulov to Win by Decision (+110, DraftKings)
My early pick for fight of the night comes in this bout, matching Damir Ismagulov versus Guram Kutateladze. Kutateladze may be the bigger name after coming off a split decision win against the highly-touted Mateusz Gamrot. A training partner of Khamzat Chimaev, Kutateladze offers powerful striking and solid scrambling skills that allow him to return fights to the standing position.
Ismagulov comes into this fight with a record of 23-1 and a well-rounded skill set. Cautious and cerebral with his game plan, Ismagulov works well behind an underrated jab and does well placing the fight in realms where he has the advantage. Ismagulov comes into fights very well prepared and is usually highly favored. The fact he is only a -160 favorite shows just how dangerous Kutateladze is in this matchup.
Paths To Victory: Ismagulov has been training at ATT and does a good job at dictating fights to his advantage. The other question mark in this fight is that Kutateladze is coming off a 609-day layoff due to injury. Ring rust could be a problem against a complete fighter such as Ismagulov. This fight should come down to Ismagulov controlling many of the wrestling exchanges and grinding out a decision. Kutateladze will be dangerous if he can stuff the takedowns and force Ismagulov to strike for all three rounds. Ultimately, the well-rounded skill set and the fact that Ismagulov has only finished 56.5% of his fights leads me to believe the value on lines lies in this fight going to a decision.
Prediction: Ismagulov wins by decision.
Risk: 1 unit on DraftKings to win 1.1units. (Playable up to -110)
Parlay of the Week
Calvin Kattar & Phil Hawes to Win (-101, DraftKings)
Calvin Kattar vs. Josh Emmett Fight Breakdown
Calvin Kattar offers some of the most technical striking skills in the UFC. He bounced back with a dominant win over Giga Chikadze, showing no ill effects from the beating he took against Max Holloway. With the win, he secured his standing as a tier above the rest of the fighters in the top 10.
Josh Emmett comes into this match-up on a four-fight win streak. Emmett should have the wrestling advantage in this bout but has seemingly shied away from that aspect of his game, having fallen in love with his striking ability. Emmett has managed at least one knockdown in each of his last seven fights. That power is always on display, as Emmett leads all active featherweights in that category with 2.21 knockdowns per 15 minutes.
My rating system puts this matchup closer to a pick'em fight than what the odds have it. This is one place where I have to go against the ratings, however. The skill set of Kattar coupled with the height and reach advantage he has over the 5-foot-6 Emmett should give him the edge. The war he went through with Max Holloway changed Kattar as a fighter. I expect the length of Kattar along with his 89% takedown defense to nullify any wrestling advantage Emmett may have. Ultimately, Kattar is just a level above Emmett as a fighter and I think he will show that with his crisp boxing and head movement as he coasts to a victory, whereas Emmett will be depending on a big bomb to end the fight.
Phil Hawes vs. Deron Winn Fight Breakdown
Phil Hawes enters this event coming off a knockout loss at the hands of Chris Curtis in his last fight. That match-up with Curtis highlighted Hawes' major red flag—a very suspect chin. Hawes has flirted with consistent success and offers a well-rounded skill set. A supreme athlete, with an underrated ground game, Hawes comes from the premier striking camp at Sanford MMA. His striking and physical attributes have him as the -260 favorite in this fight against Winn.
There are many questions when it comes to Deron Winn as a fighter. The first is his physical stature. Standing at only 5-foot-6 makes him an outlier for a middleweight division he has had trouble making weight for. There is simply no reason for him to be fighting at this weight class. Hailing out of AKA, Winn has a great wrestling acumen for the sport of MMA and chains together his attempts well. The problem for Winn is that he has below-average skills and attributes across the board in every other aspect. Winn is coming off a unanimous decision win over Antonio Arroyo in his last fight but will be facing a big step up in competition against Hawes.
There should be no surprises in this fight. Hawes has more tools as a fighter and is the superior athlete. He comes into this matchup with a seven-inch reach advantage and a six-inch height advantage over Winn. Winn's game plan will be very simple in that he will attack with a relentless wrestling attack while trying to catch Hawes with looping hooks from standing. I expect Hawes to outstrike Winn on the feet and provide enough distance to defend the takedowns of Winn. The big red flag is Hawes' chin but Winn offers nothing in his profile to suggest he can be a threat in that department. Hawes should be well prepared to succeed in this bout.
Risk: 1.01 unit on DraftKings to win 1 unit. (Playable up to -130)
For the most up-to-date picks check out my Twitter and subscribe to our Discord. This sheet from Dan Rivera tracks all my betting picks (and those from the rest of the betting staff) on the year. Just click on the tab with my name on it for the results.
---
This article is intended for entertainment purposes and adult users only. Call 1-800-GAMBLER if you have a gambling problem