Devin Singletary: Fantasy Football Breakout or Trap?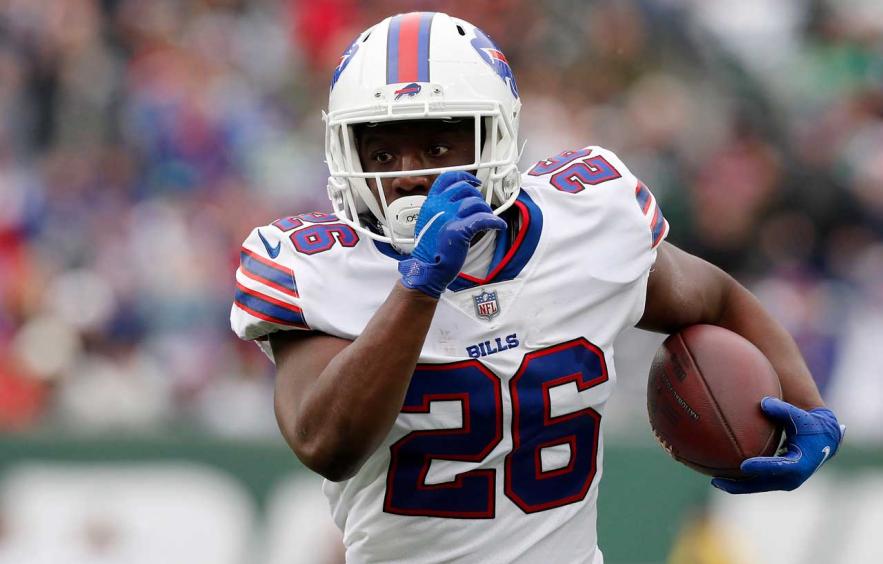 Jim McIsaac/Getty Images
Devin Singletary finished as the overall RB20 last year in half-PPR. He currently sports an Underdog ADP of just RB33. This should make him a steal, or at least a player fantasy managers should be looking to add at his current cost. The reality is that Singletary is a trap. Oftentimes, fantasy managers can get too caught up in the feel-good stories and the perceived upside someone has that we miss all of the warning signs right in front of us. Singletary appears to be that kind of case.
---
Click here for more 2022 Player Profiles!
---
Who is
Devin Singletary

?

Singletary was drafted in the third round out of Florida Atlantic University in the 2019 NFL Draft. He enjoyed a prolific collegiate career across three seasons. He finished his college career with 4,287 rushing yards and an almost unbelievable 66 rushing touchdowns. However, there were concerns regarding how much of that elite production would translate to the NFL. The leap in competition was the least of Singletary's worries. His combine performance was abysmal. Despite weighing in at just 203 pounds, he had one of the slowest 40-times at just 4.64.
With the 74th pick in the 2019 NFL Draft, the #Bills select Devin Singletary, RB, Florida Atlantic.



Devin Singletary posted a V.Poor #RAS with V.Poor size, Poor speed, Okay explosiveness, Poor agility at the RB position. pic.twitter.com/6hYIlexg1f

— Kent Lee Platte (@MathBomb) April 27, 2019
During his rookie season, he was forced to share the backfield with aging, but eventual Hall of Famer, Frank Gore. The grizzled veteran ended up with 166 carries to Singeltary's 151, but the rookie out-gained his elder by over 175 rushing yards. His rookie season was quite promising from an advanced statistic standpoint.
The table below is from his 2019 season, courtesy of PlayerProfiler. On the surface, this looked like a player that was about to bust out in his second season.
| Metric | Rate | Rank |
| --- | --- | --- |
| Snap Share | 69.3% | 10th |
| Target Share | 12.2% | 17th |
| Routes Run | 206 | 15th |
| Route Percentage | 57.1% | 4th |
| True Yards Per Carry | 4.9 | 5th |
| Yards Created Per Touch | 1.76 | 9th |
With Gore no longer in the picture entering the 2020 season, Singletary looked like a player who could easily outplay his ADP. The Bills, however, had different plans and drafted Zack Moss in the third round of the 2020 NFL Draft.
Singletary still finished as the leading rusher for the Bills in 2020, but his snap share decreased by 10%. Still, the opportunities were there. He had a 56.4% opportunity share according to PlayerProfiler, which ranked 22nd and was 19th in weighted opportunities. He received 50 targets in his sophomore season and the 22nd-most carries. All this opportunity resulted in just an RB34 finish in 2020.
The reality is, opportunity has been knocking since he entered the league in 2019 and he's yet to capitalize on it. Fantasy managers may be inclined to believe he finally answered the door last season, but it's a bit of an illusion. From Weeks 1–14, he was the RB39 with just a 7.2 PPG average. For 70.5% of the 2021 season, he was who he had always been—a middling RB3. So what changed those last four weeks of last season?
- From 2019–2020 & the first 14 weeks of the 2021 season, Devin Singletary scored a TD every 67 touches.

- From Weeks 15–18 last year, he scored a TD every 17 touches.

- He's been a middling RB3 for 91% of his career.

- What's most likely to happen in 2022?

- Tread carefully.

— Rob (@RobFFSlayer) June 16, 2022
Singletary ended up scoring 45% of his total points last season in the last four games. He scored six of his eight touchdowns of 2021 in Weeks 15–18. The third-year back had just seven double-digit games last year and six of them came in games where he found the end zone. He was the definition of a touchdown-or-bust running back the entire year, it just so happened that in the last four weeks of the season, he managed to find the end zone at a rate that greatly exceeded his previous 30-game sample.
The question now becomes whether the last four weeks were a sign of something to come. 2022 brings with it many obstacles for Singletary and fantasy managers need to be cautious about being too optimistic about how he closed last season.
What Does It All Mean For 2022?
The Buffalo Bills had an interesting offseason with regards to their backfield. During free agency, it was reported they had come to terms with J.D. McKissic, who has been one of the better pass-catching running backs in the league. After McKissic spurned the Bills and decided to re-sign with Washington, Buffalo moved on to Plan B. In the second round of the 2022 NFL Draft, they selected one of the best pass-catching running backs in this year's Draft in James Cook out of Georgia.
One of the biggest concerns for Singletary going into the 2022 season is just how much of a change fantasy managers are going to see in the way he's used in the passing game. After attempting to sign McKissic and then drafting Cook, it's clear Buffalo wants to upgrade at that spot.
Singletary has not been effective in that role. Last season, there were 44 running backs who received at least 35 targets. Singletary ranked 37th in yards after the catch per reception. He was second to last in yards per route run with a 0.61 average. His 5.7 yard per reception average ranked 41st.
This isn't a new trend either. There were 33 running backs who met the 35-target criteria in 2020. Singletary ranked 30th in yards per route run. He ranked just 25th with a 6.7 yard per reception average. Statistically, the three-year pro has been one of the worst pass-catching running backs in the league. With Cook in Buffalo, it's fair to wonder just how much of a role Singletary will have in the passing game.
That isn't the only concern as it relates to Singletary's passing game utilization. The Bills have targeted the running backs at one of the lowest rates in the league since Josh Allen became the starter. In 2019, the MVP candidate threw just 80 passes to his running backs. That fell to 77 in 2020 before reaching 96 targets in 2021. Singeltary has seen 41, 50, and 50 targets since entering the NFL, but it's likely that number is reduced in 2022 and could be even cut in half with Cook playing a larger role in passing situations.
The former Florida Atlantic standout is a lock to lead the team in carries, but how much value does that bring for fantasy purposes? It's fair to wonder just how much upside Singletary has with a limited role in the passing game and Allen vulturing touchdowns at the goal line. While Singletary did finish with 38 red zone carries last season, which ranked 14th among running backs, there was a big change in utilization the closer the Bills got to the goal line.
Once they got within five yards, the distribution of carries shifted. Singletary saw seven carries inside the 5-yard line. This was tied for 24th at his position but was also tied with Allen. It should also be noted that Zack Moss had five of his carries inside this range.
Last year, Singletary averaged just 6.4 half-PPR points per game in games where he did not find the end zone. That average could drop even further with a decrease in targets. So while, it's very possible Singletary finishes as an RB3 when it's all said and done, just how much value is he really bringing to your lineup on a weekly basis?
Largest differences in fantasy RB overall and per-game ranks in 2021; don't let the mainstream media overstate their production:



Ezekiel Elliott: RB7 overall, RB19 per game

Antonio Gibson: RB8, RB17

Devin Singletary: RB20, RB31

Darrel Williams: RB21, RB34

AJ Dillon: RB22, RB36

— Ian Hartitz (@Ihartitz) June 7, 2022
Fantasy managers should be expecting stat lines that consist of 12–14 carries with 1–3 targets per game. Without ample usage in the passing game, the ceiling is not very high without a touchdown. That's true for most running backs, but most backs don't share a backfield with a running quarterback like Allen.
Since Allen's rookie season, he has scored 31 rushing touchdowns. This is the 10th-most during that time. He has three fewer rushing touchdowns than Ezekiel Elliott in two fewer games.
Singletary is currently being drafted as the RB33 on Underdog right now, but here at 4for4, he's ranked as just the RB41. Singletary has the look of a touchdown-or-bust running back, who unfortunately shares the backfield with arguably one of the best rushing quarterbacks in the history of the NFL. He's already the best quarterback at finding the end zone on the ground, which makes for an uphill climb for Singletary to cash in on those scoring drives.

The Bottom Line
Devin Singletary has been afforded ample opportunity since being drafted in 2019 and outside of a four-game stretch to end the 2021 season, has failed to be anything more than a middling RB3.
The Bills put in a lot of work and resources to upgrade their running back's receiving skills, first with J.D. McKissic and ultimately with James Cook. Singletary is looking at seeing the fewest number of targets in his career.
While Singletary will lead the Bills in carries and rushing yards, his value is limited in terms of receptions and touchdown opportunity.
We already know the targets will go down and with Josh Allen in the backfield, Singletary has a lot of competition for goal line touches.
Fantasy managers also saw Singletary's touchdown rate jump from one touchdown on every 67 touches in his first 41 games to one touchdown on every 17 touches in his last four games. Regression is coming.