2021 NCAA Tournament First Four: Best Bets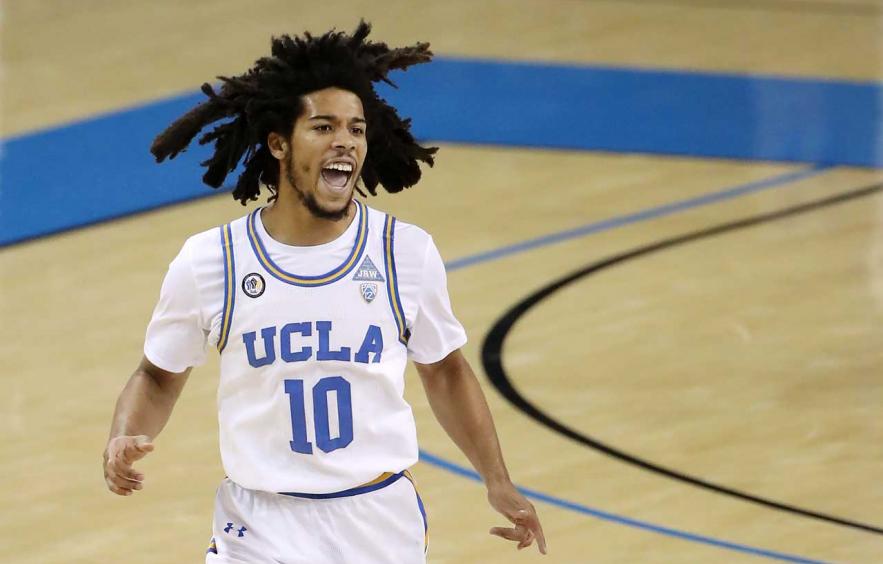 Katelyn Mulcahy/Getty Images
First played in 2011, the NCAA decided to expand March Madness to include four play-in games. Due to scheduling changes, the first four games will be played on Thursday this year. These four games feature battles for the two remaining No. 16 and No. 11 seeds. With highly competitive contests across the board, betting markets remain exploitable even at this time of year.
For house-keeping purposes, the NCAA uses quadrant wins to rank strength of schedule for these teams. A quadrant-one win is defined as home games against Rating Percentage Index (RPI) top-30 teams, neutral games against RPI top-50 teams, and away games against RPI top-75 teams. With that said, let's dig into the top bets for the first four games of the NCAA tournament.
2021 NCAA Tournament First Four Best Bets
Wichita State +1.5
After losing to Cincinnati by a point in the AAC semi-finals, Wichita State snuck into the first four games as a potential No. 11 seed. The Shockers finished the regular season with a 16-5 record and finished first in regular-season play in the AAC. Impressively, they split their season series against Houston 1-1, giving them the most impressive win between both teams.
As for their play-in matchup, Wichita State faces a Drake team that went 25-4 this season. Drake finished the regular season ranked sixth in offensive efficiency and 76th in defensive efficiency in the country. Despite the solid metrics, this team only finished 1-2 in quadrant-one games. However, these numbers do not reflect the losses of two key contributors in Roman Penn and ShanQuan Hemphill midseason.
Widely considered Drake's top two players, both averaged double-digit points before their injuries. Penn accounted for 11.2 points per game as one of the team's senior leaders, while Hemphill contributed 14.1 points per game. Unlike Penn, Hemphill has a chance to play after breaking his foot in February. Hemphill's addition would benefit a Drake team with very little size. At 6-foot-6, Hemphill and Tremell Murphy are the two tallest starters for this team.
On the other side, Wichita State enters this contest ranked 140th in offensive efficiency and 108th in defensive efficiency. However, the Shockers have played well down the stretch, winning eight straight before their loss in the AAC tournament. Specifically, Morris Udeze has improved after averaging just 23 minutes per game during the year. Udeze played at least 28 minutes in three straight games, racking up double-digit points and at least seven boards in all three contests. Holding a two-inch height advantage over any Drake starter, Udeze could hold the key to the game.
Outside of Udeze, the Shockers have two experienced guards in Tyson Etienne and Alterique Gilbert. Etienne averages 17 points a game for this team, while Gilbert provides strong peripheral involvement. With a weakened Drake team on the other side, Wichita State looks capable of winning this game outright.
Risk: 1 unit on Wichita State +1.5 points on FanDuel to win 1 unit.
---
March Madness Sportsbook Promos
BetMGM: Bet $10 on any game, get $160 in free bets
PointsBet: Bet $20 on any team, win $150 if they score a point
FanDuel: Bet MSU +100 vs UCLA
DraftKings: Bet $4, win $256 on any underdog
William Hill: Get a $2,021 risk-free bet
BetRivers: Get $250 in free bets on the tournament
Unibet: Get a $500 risk-free bet, plus $40 in free bets
---
UCLA +2 Points
One of the sleeper teams from the PAC-12, UCLA earned a postseason trip to a play-in game despite losing stud Chris Smith early in the year. Impressively, UCLA finished the season with a 17-9 record, including 13-6 in conference play. As for their play-in matchup, Michigan State also battled adversity this year. After a month-long COVID-19 stoppage, the Spartans only recently regained their form with wins over Illinois, Ohio State and Michigan in the final month of the season.
Despite what the spread may indicate, UCLA actually holds decided advantages in this contest, The Bruins rank 43rd in offensive efficiency, compared to 196 from Michigan State. Likewise, they hold the 192nd ranked defense, compared to 200 from the Spartans. Stylistically, UCLA also matches up well against a taller Michigan State squad. Four of UCLA's five starters stand at least 6-foot-6, potentially taking advantage of a Michigan State defense ranked 112th on the interior.
From a team-building perspective, the Spartans still haven't found a consistent starting five outside of Aaron Henry and Joshua Langford. Once promising prospects, Joey Hauser and Rocket Watts have both been benched for stretches this season. UCLA holds one glaring weakness on defense in their 242nd ranked three-point defense. However, Michigan State ranks 253rd in percentage of shots attempted from the three-point line. They also shoot 32% from three, ranking 254th as a group.
Meanwhile, UCLA typically plays slow, fundamentally sound basketball. They rank 41st in turnovers, and Michigan State struggles to force them, ranking 331 in turnovers forced. Despite a rough stretch to close the year, UCLA matches up well enough against the Spartans here to hit against the spread.
Risk: 0.55 units on UCLA +2 points on FanDuel to win 0.5 unit.
Mount St. Mary's-Texas Southern Game Total Under 133 Points
A play-in game for the right to face Gonzaga, Mount St. Mary's faces Texas Southern in a game totaled at 133 points. This remains an interesting matchup with two very different teams. Mount St. Mary's won the Northeastern Conference, despite a 12-10 record. Texas Southern also snuck in, despite a 16-8 regular-season record in the Southwest Athletic Conference.
Texas Southern actually plays with a solid pace of 75.7 possessions per game. However, Mount St. Mary's takes the exact opposite approach with 66 possessions per game. This ranks 338th out of 347 teams that decided to play college basketball this year—it shines through in their opponents' totals. Only four opponents reached 70 points against Mount St. Mary's all season, none reached 80.
Likewise, both teams struggle to score the ball. Texas Southern ranks 209th in offensive efficiency, while Mount St. Mary's checks in at 228th. Further pointing towards the under, Mount St. Mary's and Texas Southern hold the 59th and 34th ranked defenses, respectively. Texas Southern particularly excels at defending the paint, ranking 23rd in interior defense. This combats a direct strength of a Mount St. Mary's team that possesses three starters standing at least 6-foot-8.
Between the overall offensive struggles, defensive prowess, and slow methodical pace, the under presents the sharpest bet between these two potential No. 16 seeds on Thursday evening.
Risk: 1.16 units on Mount St. Mary's-Texas Southern Game Total Under 133 points on FanDuel to win 1 unit.
*All lines accurate at the time of publication.
---
This article is intended for entertainment purposes and adult users only. Call 1-800-GAMBLER if you have a gambling problem.