Week 16 NFL Betting Picks: Game and Team Totals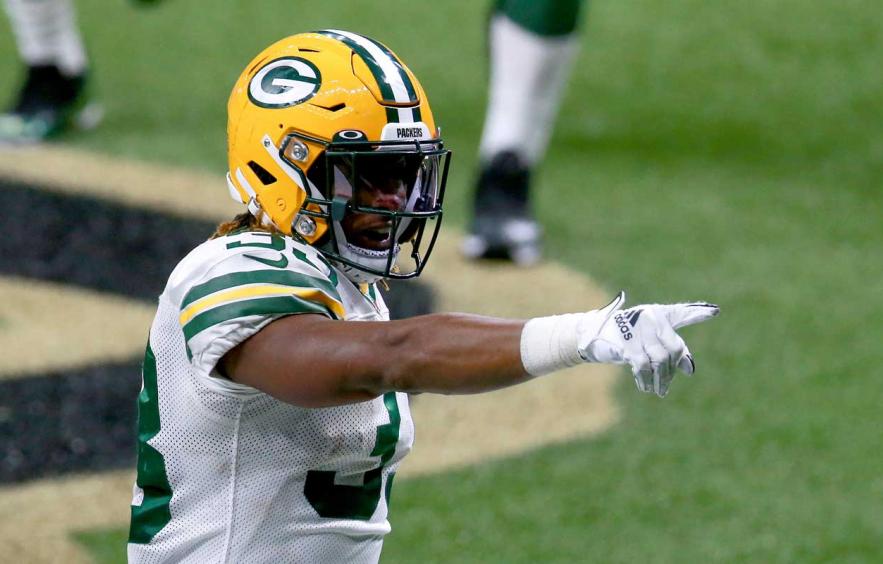 Sean Gardner/Getty Images
I'm doubling down on last week's opening statement because it still applies. While Week 17 is the Wild Wild West in terms of handicapping football games, Week 16 is as good as it gets. We're always forced to deal with small samples when analyzing the NFL. It's the nature of the game. A 17-week season doesn't reach even the lowest benchmark to determine if something's true if you were modeling a standard distribution of events, so we have to adjust. We have to make the most of the data we do have. With that said, in Week 16, the 'numbers' are as good as they'll ever be.
After a 3-1 Week 14, I'm 39-27-1 here on the season, good for a profitable 58% clip. Let's build on that this week.
Also, please make sure to join our discord if you haven't yet. Our 4for4 community is a smart and engaging group, and there's something for everyone in there. I'm sharing plays there throughout the week if I think the line is going to drastically change. My Move The Line podcast partner, Connor Allen, is in the chat often as well, discussing props along with the best way to approach that market as it emerges each week.
Team totals are the bee's knees this week. Let's dig into the picks.
Houston
Texans

- Over 26.5 vs. Cincinnati (DraftKings Sportsbook)

It's a short week for the Bengals, who travel to Houston this week, fresh off of their huge upset against Pittsburgh on Monday night. Cincinnati hasn't had anything to play for since Joe Burrow's knee injury, but a primetime spot against their bitter AFC North rival Steelers was a spot that the Bengals were up for. This sets up as a letdown spot for one of the league's worst teams.

Deshaun Watson has played incredibly well this season, and it's mostly gone under the radar. The loss of Will Fuller has impacted the ceiling of this offense, but Watson has played well enough to elevate Keke Coutee and Chad Hansen into vital contributors every week. Despite having the league's 32nd ranked rush offense, Houston is 9th in EPA per play and sixth in EPA per dropback over the past seven weeks. Watson will also have a clean pocket this week, a rarity with Houston's offensive line issues, because the Bengals' pass rush is non-existent. They're 31st in adjusted sack rate and 32nd in pressure rate on the season and recently put All-pro DT Geno Atkins on IR. All signs point to a big Texans win, and we're getting in on the right side of key numbers 27 and 28.
Tennessee
Titans

@ Green Bay

Packers

- Over 55.5 (DraftKings Sportsbook)

Anything under 57 here presents value. These are two of the league's top three offenses, and they rank first and second in points per drive on the season. Over the past seven weeks, they're the top two teams in EPA per play. Neither club sports an elite defense that's good enough to slow the opposing offense down. The Titans play at a pace that consistently elevates their opponents play volume, which sets this up for a back and forth primetime shootout to put a cap on the Sunday slate.
Los Angeles
Chargers

- Over 26.5 vs. Denver (DraftKings Sportsbook)

If you've bet on the Chargers at any point this season, you'll know that the best way to approach it is to never watch the game. Just place the bet, maybe track the score, but never track the play-by-play, and under no circumstance should you watch the game live. Anthony Lynn's in-game management is enough to spike your heart rate to dangerous, alcohol-inducing levels, so please consult your physician prior to tuning in to this game.

With that said, at times, Justin Herbert has been good enough to thrive despite the ineptitude of his coach and complete lack of a consistent running game to support him. The Chargers are 11th in yards per drive and ninth in pass offense DVOA, and the return of Austin Ekeler has provided a much-needed spark for Los Angeles. The Broncos are beaten up defensively, particularly in the secondary, where their back-up's back-ups are set to play significant snaps this week. Under the key numbers 27 and 28, I like this at 26.5.
Baltimore
Ravens

- Over 26.5 vs. New York

Giants

(DraftKings Sportsbook)

The Ravens need to win the next two weeks to solidify a playoff spot, so we can expect their best in this one. They've found a different gear offensively of late, with Lamar Jackson playing his best football of the season over the past few weeks. The Ravens are sixth in EPA per play over the past seven weeks, ranking eighth in EPA per dropback to support their league-leading rushing offense.

The Giants' defense has had spurts of exceptional play this season, but they've stumbled of late and are nothing more than a league-average defense at best. Their true advantage has been on special teams, and that advantage is mitigated here because the Ravens are an exceptional special teams unit, ranking second in DVOA on the season. Baltimore has scored 47, 34, and 40 the past three weeks, and they'll get close to 30 again in this spot.