NFL Week 12 Lookahead Lines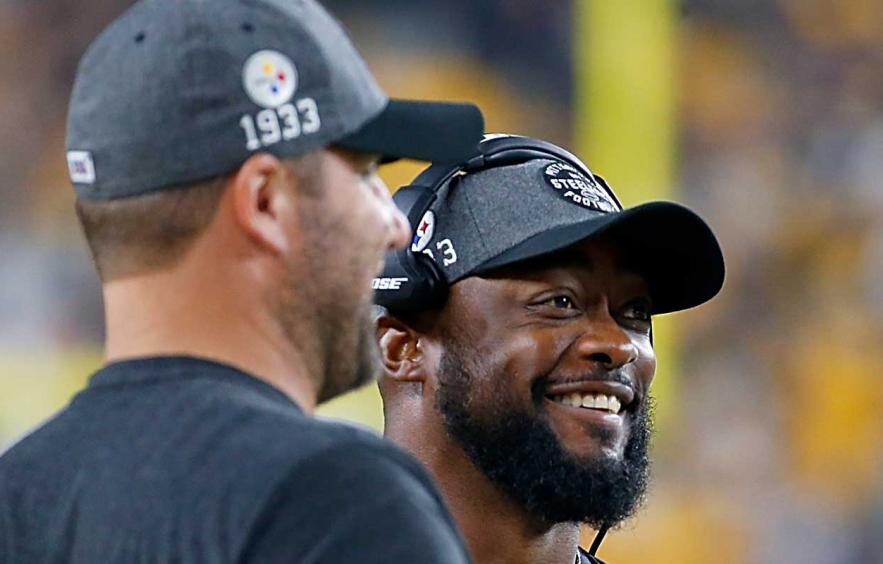 Justin K. Aller/Getty Images
Week 11 is here, meaning for us it's time to look ahead to Week 12. Last week, we went 1-1—I gave out Cowboys +9 (we are down to Cowboys +7), which is some fantastic closing line value (CLV)! I also gave out Panthers -2.5, but, unfortunately, with Teddy Bridgewater getting hurt, this killed any chance of us getting any value. As always, these lines can be found on FanDuel. Week 12 is also Thanksgiving Week, and you might be wondering who has done well during this holiday. Favorites, favorites, favorites. Underdogs haven't done fared so well on Thanksgiving.
Doing a quick Google search of Thanksgiving Day trends, I came across an article on Sports Insight showing some interesting trends. Unfortunately, these trends only cover 2003-2017, so we are missing the last two years of data but, nonetheless, they are still valuable. Favorites are 27-11 against the spread (ATS), or 71.1%, and division unders in Week 11 or later are 230-172-9 with totals of 44 or more. This leads to my first game of this article and my favorite lookahead game so far...
Ravens

@

Steelers

(-2/-2.5 on DraftKings and FanDuel)

Some books already have these Thursday games out, so make sure you're shopping for the best number for these games. Who are the Ravens? A team missing multiple key players versus the Titans this week, that's who. Why does that matter? The Ravens are missing Brandon Williams and Calais Campbell, their best run defenders on the team. The Titans are going to run it down their throat and the Titans should beat (or come close) the Ravens this week because of the lookahead spot. The Titans are also coming off an embarrassing loss to the Colts.

Meanwhile, the Steelers travel to Jaguars. Yes, the Steelers nearly lost to the Cowboys as almost two-touchdown favorites. However, the good news is Mike Tomlin was quoted saying, "We are not a Big Ten team playing a MAC opponent this week," meaning he is making sure his team is focused this week. Tomlin will have access to two weeks of game film on Jake Luton and Co., and I have serious motivation concerns for the Jaguars after playing their butts off against the Packers and still losing.

Lastly, if the Steelers can beat the Ravens twice in a year, they will do it. It would bring the Steelers great pleasure to make it very difficult for Baltimore to make the playoffs.

Pick: Steelers anything under -3.
Titans

@

Colts

(-3.5, -115)

I mentioned above I think the Titans have a shot at beating the Ravens this week. The Colts play the Packers this week, and this Colts team has been very inconsistent. Last week against the Titans, they got very fortunate on special teams and Ryan Tannehill didn't look good in that game. The Packers will have Davante Adams this week (ankle) and Allen Lazard (core) is questionable. Aaron Rodgers will be by far the best quarterback they have faced all year—the Colts will either lose or barely win.

Who have the Colts beat this year? The Vikings, who at the time were bad, the Lions who are bad (again), and the Titans, who don't get margin on anyone. I dug this stat up from Warren Sharp: Teams that play each other twice in a 3-week time span since 2000 has only happened 23 times. The team that won the first time is 7-16 the second time around; tuck this away for Saints-Falcons, Falcons Bucs and Colts-Texans, pending any COVID issues. We are over the key number of three, and the Titans offer fantastic teaser play.

Pick: Titans +3.5
Chiefs

@ Bucs (+2.5)

The Chiefs are off a Week 9 bye and play at the Raiders in Week 10. The Raiders are the only team to beat the Chiefs this season, and they are extremely motivated after Jon Gruden had the bus driver drive the team around bragging about that specific win. Gruden denies it, of course, but I have a hard time believing a paid bus driver acted in their own interest. The Chiefs will want to drop 40 on this Raiders team—a Raiders team that has dealt with a number of COVID issues during the season.

The Buccaneers meanwhile have a Monday Night game against a Rams team they should dominate because the Buccaneers can get pressure on the quarterback, and Jared Goff struggles against pressure. To make it worse for Jared Goff, Andrew Whitworth is out, meaning the Rams will have to rely on a back-up at left tackle. The Buccaneers' defensive line has a pressure rate of 30% this season (league average), while the Rams' offensive line gives up pressure on 25% (league average) of plays. Expect that 25% to be much higher in this game. The Buccaneers will be on a short week but that's not why I want to fade them. The Chiefs are a different force to reckon with but the Buccaneers have not had a bye week yet. This team will be getting tired and it's that time of the year where I want to play on or fade teams who are more well-rested over the last two-to-three weeks. I also am waiting/hoping for this game to be flexed into Sunday Night Football instead of the Packers-Bears game scheduled for Week 12, making it the Buccaneers' fourth primetime game.

Pick: Chiefs anything under -3.
FanDuel Week 12 Lines (spread, price as of 11/20)