Robby Anderson's Fantasy Outlook for 2020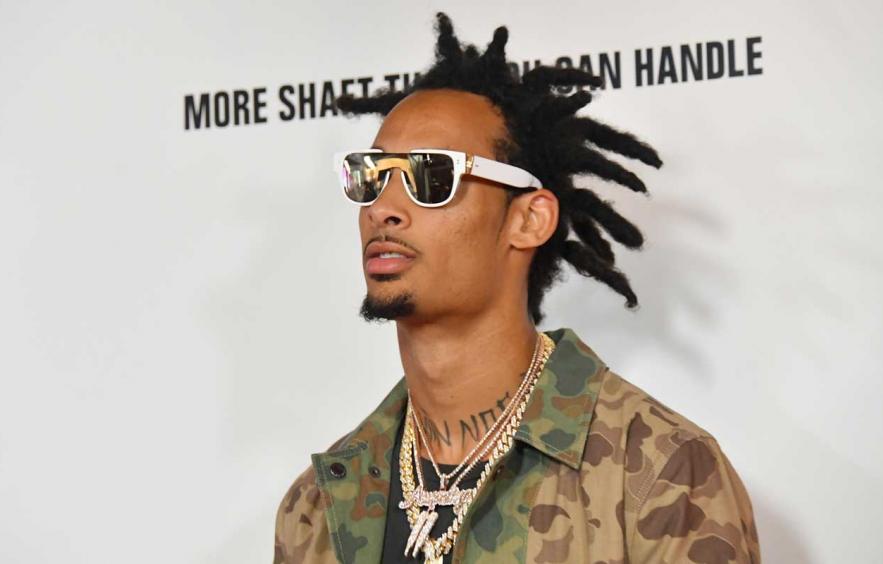 Mike Coppola/Getty Images
The Panthers officially signed Robby Anderson to a two-year, $20 million contract on April 1st. The soon to be 27-year old wide receiver spent the first four years of his career with the Jets. Anderson has developed a reputation as one of the premier deep threats in the NFL, averaging eight yards per target on 381 career targets along with 14.8 yards per reception. He ranks sixth among all players with 200 or more receptions over that time frame in yards per reception. Anderson caught passes from multiple quarterbacks in New York including Ryan Fitzpatrick, Josh McCown, and Sam Darnold. This article will discuss his statistical career up to this point and his value in fantasy football in 2020.
Robby Anderson Statistical Body of Work
Did you know that Anderson is one of eight wide receivers with 50 or more receptions, 750 receiving yards, and five touchdowns in each of the last three seasons? He's averaged 6.6 targets per game over that time frame while averaging 93.4 air yards per game. Last season, Anderson caught 52 passes for 779 receiving yards and five touchdowns. He was productive given the situation in a Jets offense that ranked 23rd with 32.6 pass attempts per game and 29th with 194.4 passing yards per game.
Anderson led the Jets in both receiving yards and touchdowns in his previous two seasons. Despite the inconsistency at the quarterback position over the last three seasons in New York, Anderson has finished with positive fantasy points over expectation (0.6). This suggests he's slightly outperformed his target volume. Here is how Anderson has performed on a per-game basis over the last three seasons:
Robby Anderson Half-PPR Scoring, 2017–2019

| Season | Games | Targets | Receptions | Receiving Yards | Air Yards | TDs | Half PPR |
| --- | --- | --- | --- | --- | --- | --- | --- |
| 2017 | 16 | 7.1 | 4.0 | 59.0 | 90.6 | 0.4 | 10.5 |
| 2018 | 14 | 6.6 | 3.6 | 54.0 | 106.0 | 0.4 | 10.0 |
| 2019 | 16 | 6.0 | 3.2 | 48.6 | 85.4 | 0.3 | 8.5 |
Anderson has never exceeded 63 receptions or 1,000 receiving yards in a season. That could change in 2020 considering the investment the Panthers' front office made in him. The big plans that Jets head coach Adam Gase had for Anderson to find a variety of ways to get him the football didn't come to fruition last season. The Jets didn't have much at wide receiver outside of Anderson and Jamison Crowder and it showed in the team's offensive results. The Panthers have playmakers at every position. Let's walk through Anderson's fantasy outlook in Carolina this season.
How Robby Anderson Fits with the
Panthers
Anderson played under new Panthers head coach Matt Rhule in 2013 and 2015 when they were both at Temple. Anderson missed the 2014 season due to academic ineligibility and spent a year at a community college. Rhule's support of him during this time was critical in Anderson returning to the university. He ranks eighth in receiving yards at Temple and still holds the single-game record for receiving yards (239). Rhule is well aware of Anderson's skill set and has also signed former Temple linebacker Tahir Whitehead and quarterback P.J. Walker.
For Robby Anderson, signing with the #Panthers was a no brainer https://t.co/9sbq4uoakZ

— Carolina Panthers on Sports Illustrated (@SI_Panthers) April 5, 2020
Anderson now finds himself competing for opportunities in a Panthers' offense with Christian McCaffrey, D.J. Moore, and Curtis Samuel. McCaffrey played 98.4% of the team's offensive snaps and had an opportunity share of 91.5%. He should see a similar workload as last season, especially as a receiver out of the backfield. Defensive coordinators will make it a priority to slow down last year's overall RB1 in fantasy. McCaffrey's saw a light front on 53% of his rushing attempts last season. More stacked fronts will allow the Panthers' receivers to shine. Moore averaged nine targets per game while Samuel averaged 6.7 targets. Carolina's tight ends averaged 7.1 targets.
Anderson's addition is more likely to negatively impact Samuel and tight end, Ian Thomas. Anderson could see anywhere from six to seven targets per game. The presence of all these receiving weapons should allow Anderson to thrive by seeing favorable coverage as the Panthers' No. 2 receiver. You may also be wondering how he will mesh with one of the Panthers' other free agency additions, Teddy Bridgewater.
The Panthers didn't sign Bridgewater away from the Saints with a three-year contract worth $63 million and then sign Anderson to not throw the football. The perception surrounding the 27-year old quarterback is that he doesn't throw the football deep. Many are quick to point out his low number of air yards per attempt.
The reality is that Bridgewater was surrounded by playmakers in New Orleans last season when he filled in for Drew Brees following a broken thumb. Saints head coach Sean Payton had Bridgewater manage the game, lean heavily on his offensive weapons and protect the football. The former first-round draft pick went 5-0 during that stretch. Bridgewater finished last season with 1,384 passing yards, nine touchdowns, and two interceptions. Were you aware that he ranked fifth in quarterback rating (99.1) among players who started five or more games?
Marty Hurney says they chose Teddy Bridgewater because he is "very talented, good feet, quick release, good accuracy, good leadership and a relationship with Joe Brady."#KeepPounding

— Will Kunkel (@WillKunkelFOX46) April 6, 2020
Bridgewater makes quick decisions on where to deliver the football and has the ability for a high completion percentage on short and intermediate passes. He also has enough arm strength to attack defenses vertically. When Bridgewater was the Vikings starting quarterback in 2014 (46.3%) and 2015 (37.5%) before his catastrophic knee injury he had a solid adjusted completion percentage on passing attempts greater than 20 yards according to Pro Football Focus. It also helps that Anderson spent time with Bridgewater during his brief stint with the Jets back in 2018. I know that's a lot to take in, but here's the bottom line.
Bottom Line
You should target Anderson in fantasy drafts in 2020. According to consensus ADP, he's currently the WR46. Anderson is tethered to a quarterback in Bridgewater who he had a chance to get to know briefly in New York. Rhule outbid the Jets to land him. It's safe to say the Panthers will attempt to attack defenses through the air while giving Anderson an opportunity to shine. He's best viewed as a strong WR3 with upside in half-point PPR. Anderson finished as a WR3 in 67% of his games from 2017 –2019. He finished as a WR2 or better in 32% of them. Anderson averaged 18.6 fantasy points in half-point PPR in those games. He should be prioritized in the early double-digit rounds of fantasy drafts.