FFPC $350 Strategy: 4 Early-Round Players to Avoid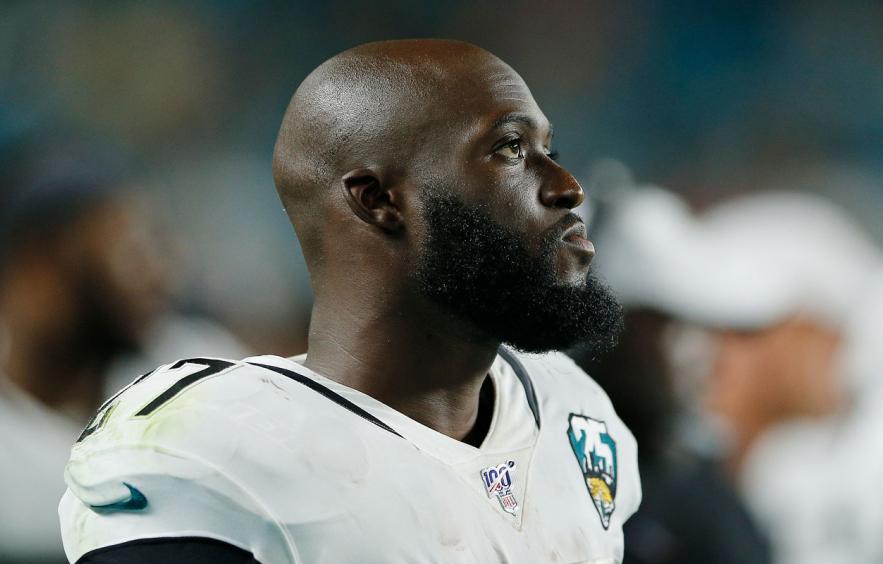 Michael Reaves/Getty Images
Joe Paeno and I are excited to be taking over the high stakes content at 4for4! We will be doing multiple live-streams of FFPC $350 mid-stakes drafts and writing a bunch of articles specifically geared towards FFPC contests.
Both Joe and I are new writers at 4for4 so I'm sure you are asking yourself…. Why should I listen or pay attention to these guys?
If you don't care, feel free to skip down to the actual content.
A quick rundown of our 2019 resume as a team:
Made the playoffs in 2-of-3 FFPC $350 mid-stakes leagues (only 4-of-12 teams make the playoffs) with the third league missing on tiebreakers.
One of the leagues won the league championship, 2-of-3 qualified for the championship rounds (Weeks 14-16).
Placed 1st and 10th in the FFPC Divisional Round Playoff Contest out of 2000 entries. (God bless Raheem Mostert)
Both Joe and I have played either high-volume DFS, bestball, or mid-stakes contests for years but 2019 was our first year as a team. We know the sample is small but our success in year one was a great start. We're pumped to share some of our process throughout the offseason.
Before I talk about players I'm fading, I want to give a brief definition. These are players that I'm well below consensus on and I plan on having no exposure to in any league. Especially at the top of the board when there are so many good options and flexibility, I won't have any shares of these players. ADP is from the past two weeks of FFPC's $350 mid-stakes contest.
RB
Aaron Jones

,

Packers

(ADP: 20.1, RB14)

Ripping on the Packers draft has been all the rage this offseason and for good reason. Instead of bolstering the offense with more pass-catcher for their over-the-hill signal-caller, they decided to draft his successor in the first round and a running back in the second. The acquisition of QB Jordan Love doesn't move the needle too much on Jones's fantasy value but drafting A.J. Dillon in the second round does. With Jones, Dillon, and Jamaal Williams all in the backfield, it smells of a running back by committee approach.

In addition to my senses, Matthew Berry got to talk with Matt Lafleur at the combine and shed some light on the situation before they even drafted Dillon saying, "Matt LaFleur was asked whether Aaron Jones showed something this past season, especially when Jamaal Williams went down with an injury, and whether Jones could handle a bigger workload. Could Jones be a workhorse? LaFleur said not only did they need "both guys" (meaning Jones and Williams) but that ideally, they'd add a third."

LaFleur made good on his word when the Packers picked Dillon in the second round. It's worth noting that LaFleur is the same coach who gave Dion Lewis 155 carries while sharing a backfield with Derrick Henry (215 carries) in 2018 (he was the OC).

Beyond a likely RBBC where Jones sees fewer than the 285 touches he had In 2019, he should also experience a lot of touchdown regression. Jones scored 19 total touchdowns, 16 of which came on the ground. Fellow 4for4 writer TJ Hernandez went in-depth on running back regression and noted that Jones was expected to score 8.88 touchdowns on the ground. He nearly doubled that expectation by scoring 16. When you add in 250-pound bruiser, rookie RB A.J. Dillon to the mix it seems very unlikely Jones will approach 16 touchdowns again this season.

Consistently going in the early-mid second round, I'm fully out on Jones and prefer a number of other players in his ADP range.
WR
Mike Evans

,

Buccaneers

(ADP: 26.7, WR7)

Mike Evans is going at least a round before I would take him. I honestly think people are mistaking Brady's real-life impact with his fantasy impact on his wideouts. Brady is a significant upgrade from Jameis Winston because of his decision-making and lack of turnovers, not because of his arm strength, accuracy, or gunslinging prowess. This will help the Bucs win games, but it doesn't mean his pass-catchers will score more fantasy points. It's not too much of a bold statement to suggest these are two wildly different quarterbacks. Jameis is a downfield-thrower with an extremely high tolerance for risk. Brady likes to attack the middle of the field in the short-intermediate range and "settle" for easier throws. Comparing their average depth of targets last year is illuminating. Brady's was 7.6 while Jameis' was 10.4. Why does this matter? Because Mike Evans was a much better fit with Winston at QB to score fantasy points.

Evans mostly lined up as an outside wide receiver last season with just 20.5% of his snaps coming from the slot (playerprofiler.com). His average depth of target (aDOT) was 14.8 with a 56% catch rate. Compare this to Chris Godwin who played over 50% of his snaps in the slot and a 10.4 aDOT. Godwin's skillset and usage suggest he will be their No. 1 receiver this season in terms of targets. It would take a serious role-change from Mike Evans in order for him to match last years' numbers or even outperform his ADP. I like players such as Allen Robinson and JuJu Smith-Schuster significantly more than Evans despite going nearly a whole round later in some instances.
RB
Leonard Fournette

,

Jaguars

(ADP: 31.4, RB18)

Pretty much everyone on the Uncle Lenny bandwagon points to last years' 341 touches including the massive pass-catching improvement (76-522-0 through the air) as a reason to like him. A few things are going against Fournette repeating this type of workload. The Jaguars have the lowest win total on the board (O/U 4.5) and are projected to be the worst team in the NFL. Their offense is projected to be relatively bad which caps Fournette's touchdown upside. This also figures to put them in plenty of negative game script. That'd be fine if they didn't sign a strong pass-catching presence in Chris Thompson. Thompson thrived under OC Jay Gruden in Washington and figures to be used as the primary pass-catcher and change-of-pace back.

With massively decreased pass-catching usage and little touchdown upside, you are banking on insane rushing efficiency. Not to mention, Fournette is yet to play a full 16-game season in his three-year NFL career. There were rumors that the Jaguars actually tried to trade Fournette during the NFL Draft but were unsuccessful. It wouldn't be surprising to see the Jaguars ship Fournette away prior to the trade deadline in order to stock up on draft capital. Maybe he gains more value if he's traded but that's far from a certainty. I prefer a player like Melvin Gordon over Fournette.
RB
Raheem Mostert

,

49ers

(ADP: 51.7, RB24)

Raheem Mostert basically won Joe and me the FFPC playoff contest so It feels wrong to talk bad about him… but it's necessary. It's important to remember Mostert's 2019 beyond just his massive playoff game against the Packers. Through the first 12 weeks, Mostert scored more than 8 fantasy points just 3-of-11 times and had more than 10 touches just twice in that span. We didn't see his usage change until Matt Breida was out for a couple of weeks starting with Week 13. From then on, Mostert averaged 15.7 touches per game from Week 13 to the Super Bowl. He had an especially nice stretch from Weeks 13-17 where he averaged 57.9% of the teams running back touches and looked to be the entrenched starter heading into the playoffs.

Despite this, Shanahan pulled a fast one in the Divisional Round game against Minnesota and started Matt Breida. Breida struggled early so they rotated in Tevin Coleman who had a big game (22-105-2) and out-carried Mostert 22-12. Mostert saw just 28% of the team's total running back carries in this game. Breida had a late-game fumble and was swiftly sent to the doghouse which he was never able to get out of (2-of-100 snaps the rest of the playoffs and then traded in offseason).

Entering the game against Green Bay, Mostert was still not the starter. Coleman started and was utilized as the primary back on the first and third drive (when he was injured). With Breida continuing to warm the bench and Coleman out for the game, Mostert exploited one of the league's worst run defenses. So it took a game-ending injury to the starter, the backup deemed a liability by the coaching staff, and a matchup against a terrible run defense in order for Mostert to smash.

Despite the injury against Green Bay and Mostert playing incredibly, Shanahan still gave the first carry of the Super Bowl to Tevin Coleman! Mostert wound up with 58 yards and a touchdown on 12 carries including 60% of the team's total carries but the point still rings true. If Shanahan didn't decide that Mostert was going to be their bell-cow back after he eviscerated Green Bay, it's highly unlikely he ever will.

It's also troubling that Mostert was hardly used in the passing game with just 25 total targets all season and 1.5 targets per game during his "breakout stretch" after Week 12.

With the 49ers bringing back a stable of running backs in Mostert, Tevin Coleman, and Jerick Mckinnon I expect all three to see a significant share of touches. There will be plenty of fantasy points scored by this backfield, it's just unclear if any will ever be the clear No. 1 running back. Barring a pre-season injury to at least one of those backs I'm not interested in Mostert until the mid-late sixth round.

Thanks for reading and if you have any questions feel free to reach out on Twitter @ConnorAllenNFL.

If you missed my first article in the high-stakes section, be sure to check out my review of the Rotoworld Rumble, $350 FFPC draft.