Week 7 Picks For NFL Pick'em Contests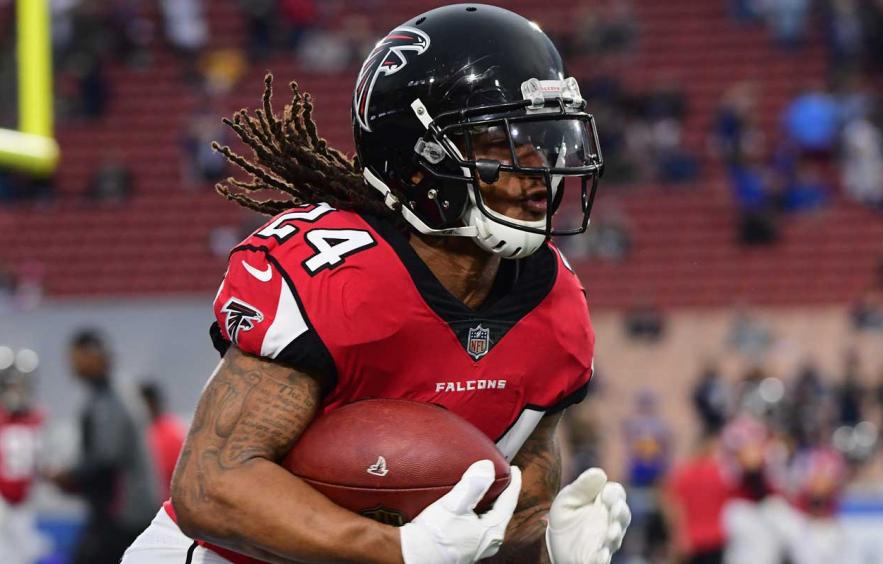 Harry How/Getty Images
This article was written by TeamRankings
The wild NFL season continues, with several favorites faltering and some teams that came into the year with playoff aspirations going on multi-game losing streaks (Chiefs, Chargers, Rams, Cowboys).
Overall, the favored teams went just 7-7 last week. Using the public pick percentages, an average entry would have been expected to get about 7.8 wins, so don't fret if your picks were near 50% this last week.
Our recommendations centered on two toss-up games, and three other games where the favorites were coming at value compared to other picks. Both of the toss-up games went against us (and with the public) as the Saints and Seahawks both won on the road in close games. Both were betting underdogs by kickoff and were being selected by over 80% of the public.
As for the other favorites we recommended, they went 2-1, with Minnesota and Washington winning and the Chargers losing. The public won 1.3 games on average out of that trio because plenty of entries were going with the upsets by Philadelphia and Miami, so we were up there, but the toss-ups going 0-2 meant overall we were down last week with our recommendations.
Let's take a look at where the value lies in NFL Week 7 picks for pick'em contests and office pools. Just keep in mind that for our full pick recommendations, customized for your pool and using all the latest win odds and pick popularity data, check out our Football Pick'em Picks product. (New TeamRankings users can also get a free three-day premium trial if you want to look around and see what we have to offer.)
Week 7 Value Picks For NFL Pick'em Contests
Below are five teams that float to the top of the value board for 2019 NFL Week 7. As a reminder, we are primarily looking at two factors here: a team's chance of winning, and how popular it is nationally as a pick.
This week's highlighted games feature three favorites all being selected less than half the time by the public, and two games where the home underdogs are very unpopular but have a realistic shot at the mild upset.
Keep in mind we are not blindly recommending you make all of the picks below—the upset picks especially. Factors like your specific pool's size, rules and prize structure all impact how risky versus conservative you should be overall with your Week 7 picks. But you should certainly think twice about picking against the ones that are favorites because much better upset opportunities lie elsewhere.
(Note: Win odds and estimated national pick popularity data below may change between publication time and kickoff time. If you want to see the latest numbers, our product updates multiple times per day.)
No. 1: Chicago
Bears

(vs. New Orleans

Saints

)

Win Odds: 62% (6th of 28 in Week 7)

Pick Popularity: 42% (15th of 28 in Week 7)

New Orleans is a popular choice again this week, with 58% of the public picking the Saints. It's easy to see why. They have won four games in a row with Drew Brees out and Teddy Bridgewater in at quarterback. Chicago, meanwhile, lost their last game to Oakland and then has been on a bye.

But Chicago is a 3.5-point favorite, so you are getting a solid favorite being picked at a rate more appropriate for an underdog.

The Saints have gone 5-0 in close (within 8 points) games this year. Maybe they can continue that hot streak in games that could go either way. But the last 10 teams that started a season by going 4-0, 5-0 or 5-1 in close games through the first six weeks combined to finish the rest of the year only 24-26 in close games. So the value lies in going against a public heavily on a team that has been winning a disproportionate amount of close games so far.
No. 2: Atlanta
Falcons

(vs. Los Angeles

Rams

)

Win Odds: 41% (20th of 28 in Week 7)

Pick Popularity: 13% (23rd of 28 in Week 7)

The Falcons are off to a dismal 1-5 start. They lost on Sunday to Arizona when placekicker Matt Bryant missed an extra point that would have tied the game. Matt Ryan completed nearly 80% of his passes, averaged almost 10 yards per attempt and threw four touchdowns in the loss.

Jared Goff threw for a little less than that in Sunday's loss to San Francisco, as the Rams had the fewest net passing yards of any game in the NFL this season (48).

But it's the defending NFC Champions, and the public (87% pick popularity) is strongly anticipating they will end their three-game losing streak. The Rams are a three-point road favorite. Our models are even more optimistic about Atlanta's chances of pulling the mild upset, at 47% win odds, compared to 41% win odds from the betting markets.

Either way, the Falcons are highly unpopular, and that makes them at least worth consideration as an upset pick in weekly prize pools.
No. 3: Denver
Broncos

(vs. Kansas City

Chiefs

)

Win Odds: 41% (20th of 28 in Week 7)

Pick Popularity: 9% (24th of 28 in Week 7)

The public really loves the Kansas City Chiefs. They have been picked 98% and 90% of the time over the last two weeks in their losses, and are again at 91% this week on the road in Denver.

The Kansas City defense has given up at least 180 rushing yards in four straight games, allowing teams to control possession to slow down Patrick Mahomes. The Chiefs are also dealing with offensive line injuries, and the net result of those two factors has been the two lowest-scoring games of Mahomes' career as a starter in the last two weeks.

Denver, meanwhile, has won two in a row after an 0-4 start, and now gets to turn around and play the reeling Chiefs at home on Thursday night. With only 9% of the public going with the Broncos in a situation where they have a shot at an upset (41% win odds) they are worth a look in larger weekly contests.
No. 4: Tennessee
Titans

(vs. Los Angeles

Chargers

)

Win Odds: 55% (13th of 28 in Week 7)

Pick Popularity: 42% (16th of 28 in Week 7)

The Chargers have underwhelmed all season, and are coming off consecutive home losses to Denver and Pittsburgh. They stand at 2-4 with one of those victories coming against Miami. They lost starting center Mike Pouncey to a season-ending injury before their last game.

Tennessee is also 2-4, and are coming off getting shut out by Denver. The Titans are turning to Ryan Tannehill at quarterback after benching Marcus Mariota last week. Tennessee is a two-point favorite in this one, but you would not know that from how the public is picking it.

It seems the public has not fully jumped off the Chargers despite how they have looked so far, and 58% of the public are taking them in this one, so you can once again get the betting favorite where the majority of the public is on the other side.
No. 5: Indianapolis
Colts

(vs. Houston

Texans

)

Win Odds: 52% (14th of 28 in Week 7)

Pick Popularity: 35% (19th of 28 in Week 7)

The Colts and Texans face off in a key AFC South game, with Houston at 4-2 and Indianapolis at 3-2. The public is going with the Texans at 65%. The Colts have been a relatively unpopular team all season. In their three victories so far, the public has picked them just 13% of the time against Tennessee, 27% of the time against Atlanta and only 2% against Kansas City.

Indianapolis is a one-point favorite and has implied win odds from the betting markets of 52%. Our models are a little lower on the Colts, giving them a 49% chance of winning, but either way, it's a toss-up with the game in Indianapolis, but one where closer to two-thirds of the public is going with the road team.
Which Of These NFL Week 7 Picks Should You Make?
Once you know the best value opportunities of Week 7, you can often increase your odds to win your NFL pick'em pool by making some educated gambles on them.
Perhaps you bump up the number of confidence points you assign to a pick like Chicago or go with the Falcons in the upset. But there are a lot of potential decisions to make, and not all of them will make sense for your specific pool.
We built technology to do all the number-crunching needed to make the smartest decisions. Our Football Pick'em Picks product recommends the best weekly picks for your pool based on all the strategic factors that matter, like your pool's size, rules and prize structure. You answer a few questions about your pool, and it recommends the Week 7 picks that maximize your edge.
We invite you to give it (and all our other premium NFL tools) a try for free.
---
FREE TRIAL: 4for4 readers can get a free three-day premium trial to TeamRankings, including all game predictions plus customized picks for your NFL survivor pools and pick'em contests: Get Picks Now.
Picks & Tools From TeamRankings: Football Pick'em Picks | NFL Survivor Picks | Betting Picks
---