5 Players You Can Drop After Week 2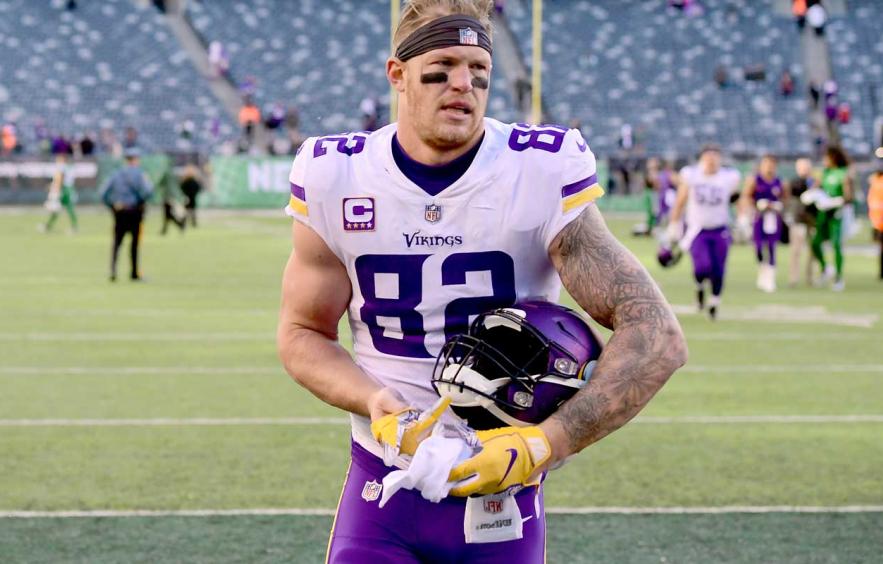 Steven Ryan/Getty Images
Whether they've made the starting lineup or have been hanging out on the bench, we all have players who've underperformed so far in 2019. Should you hang on to them for another week or cut them loose now?
In this weekly article, I comb through the weak and underwhelming performances to see who's droppable in favor of some waiver wire magic. There are many variables in determining a player's remaining worth including their own production, offense, and health among others, and all will be taken into consideration when determining each week's dead weight.
Dante Pettis

, WR –

49ers

I got plenty of flack for this take last week but there was nothing in Week 2 to change my mind on Pettis's value moving forward. After a one-catch, seven receiving-yard opener, he didn't see one ball on Sunday against the Bengals. With Deebo Samuel breaking out and Trent Taylor close to returning from injury, along with whatever the beef is with coach Kyle Shanahan, the optimism for a legit role in this offense is dwindling to nada for Pettis. Feel free to @ me once again.
Zay Jones

, WR –

Bills

Despite the fantasy community wanting Jones to be a thing every offseason for the past three years, it's not happening. John Brown is clearly becoming the favorite target for Josh Allen while Cole Beasley provides the security blanket role in the Bills offense. In his first two contests, Jones has three catches on seven targets, for 32 yards and no end-zone dances. With the depth at wideout so large in 2019, set Jones free in favor of a player with more value on his own team.
Kyle Rudolph

, TE –

Vikings

I know it may be painful to let go of something that was once so valuable, like selling a Beanie Baby on eBay for peanuts, but it's time to part ways with Rudolph. He had zero catches in Week 1, and only three for a measly nine yards in his second game. The Vikings are clearly committed to the run this season and Rudolph's involvement is suffering because of it. I just don't see any type of ceiling for the 29-year-old tight end moving forward, so say goodbye and grab a tight end with more usage potential like Chris Herndon, Jordan Reed or even Jason Witten.
Donte Moncrief

, WR –

Steelers

My condolences to all of you who were Moncrief believers, but it's over. He played in just 18 snaps in Week 2 and was benched after an important third-down ball popped from his hands into the waiting arms of a Seattle defender for a pick. In Week 1, Moncrief turned three catches into a mere seven yards and also added four drops to his dismal campaign. It's time to let Moncrief hit the waiver wire and let someone else deal with his cloud of disappointment.
Damien Harris

, RB –

Patriots

Now inactive for both of New England's 2019 contests, it's unclear what, if any, role Harris will have in their offense. It seems like it will take an injury to Sony Michel, James White or Rex Burkhead for Harris to see any action at all, let alone fantasy-relevant carries. If you have the bench room to hang onto the rookie back, by all means, go for it, but it seems like the move here is to drop him for a running back who could see some immediate work like Frank Gore or Jeff Wilson.