49ers vs. Chiefs Super Bowl LIV Betting Predictions & Preview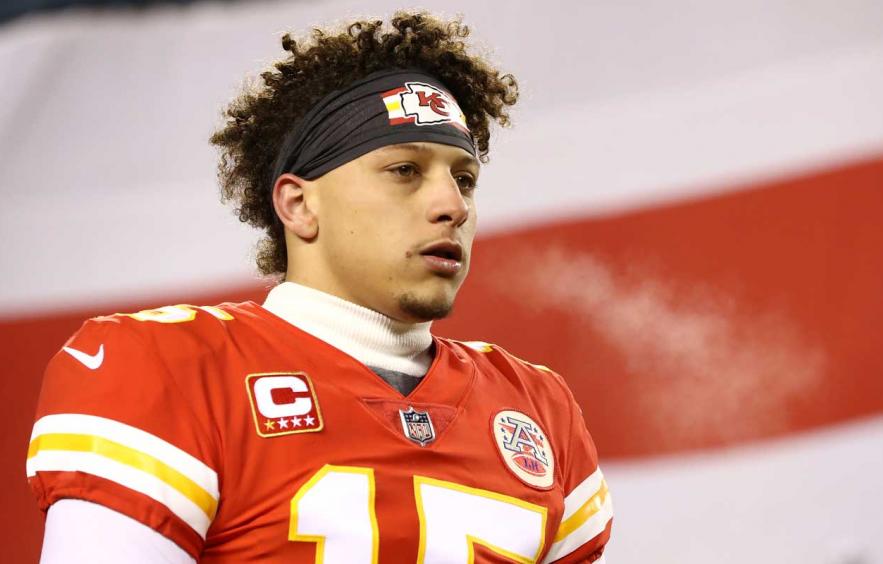 Jamie Squire/Getty Images
Championship Sunday Recap: I leaned over in the NFC Championship Game and took the Titans +7 versus the Chiefs in the AFC title matchup. Naturally, the lean hit and my actual pick did not. That's been the story of my 2019 NFL betting season. Following the loss, my updated ATS record for this NFL season is 35-30-2, including 3-4 ATS in the postseason. That's not puke worthy but it's also nothing to celebrate.
On to the Super Bowl...
---
DraftKings Sportsbook Deposit Bonus: Available to Currrent & New Users! Create an account, deposit and DraftKings will match 50% of the deposit amount up to $500. Additionally, new users will get their first bet matched with up to a $200 risk-free bet.
---
101 San Francisco 49ers at 102 Kansas City Chiefs
Spread: Chiefs -1.5
Total: 54.5
Time: 6:30 p.m. ET, Sunday, February 2
Remember the Week 14 matchup between the Saints and 49ers at the Superdome? I envision something similar transpiring Sunday in Miami Gardens. Will the Niners and Chiefs get into the 40s like San Francisco and New Orleans did that day? That said, could both teams get into the 30s? Do I like posing questions to myself and then answering said questions? Absolutely.
Kyle Shanahan and Sean Payton are two of the best play-callers in the league. Andy Reid might be the best. The outside zone is a staple of Shanahan's offense, but what makes his system difficult to defend is the way he'll show the defense the same formation countless times, only to run a completely different play out of that set. In other words, he'll get the defense thinking one way, only to set them up for a big play going the other direction. Much like Payton and Reid, Shanahan is masterful when it comes to finding out where the opposing defense is weakest and attacks that area of the field or player repeatedly.
But what about Jimmy Garoppolo! He only attempted eight passes in the NFC championship game! He can't play!
With the way that Raheem Mostert was obliterating the Packers run defense, if Shanahan got cute and started to throw the ball all over the yard in the second half, we would have criticized the play-caller for getting too cute. The running game was so effective against the Vikings in the Divisional round that Garoppolo, who struggled with his accuracy in that game, wasn't needed then either.
That doesn't mean Garoppolo is incapable of having a big game. You already know my feelings on Shanahan's system and on him as a play-caller. He'll set Garoppolo up to succeed. Garoppolo, don't forget, had a solid effort Week 17 in Seattle (18-of-22, 285 yards, 81.8% completion) when the 49ers absolutely needed a win or else they would have forfeited home-field advantage throughout the NFC playoffs. Garoppolo also put up 349 yards and four touchdowns on 26-of-35 passing in the aforementioned matchup with the Saints in Week 14. He threw for 253 yards with two touchdowns on 14-of-20 passing against the Packers in the regular-season matchup with Green Bay. It's not as if he's a liability, he's just an unknown after his limited action in the NFC championship.
Another huge factor is how Kansas City plans to defend San Francisco tight end, George Kittle. If Steve Spagnuolo doesn't have his defensive ends chip Kittle when he's attached, the tight end could go off thanks to having a free release off the line. Even if Spagnuolo does have his defensive ends chip, will natural pass-rushers like Frank Clark, playing in the game of his life, be disciplined enough to get his hands on Kittle when all he wants to do is beat the tackle and pressure Garoppolo? We'll see, but again, this all factors into my vision that the game will turn into a shootout.
What about the 49ers defense and that nasty pass-rush?
It's not just Nick Bosa, Arik Armstead, Dee Ford and DeForest Buckner. The Niners can bring waves of pass rushers at Patrick Mahomes on Sunday, much like the Giants did to the Patriots in their two Super Bowl wins over the past decade. It's a problem.
That said, Reid will help his offensive line. They'll chip, they'll use running backs to give Kansas City's offensive tackles help. Reid will dial up some well-timed screens to slow down the rush. Mahomes, as he showed in the AFC title game versus the Titans, can also beat defenses when pass-rushers create open lanes through the B-Gap because they drift too far upfield. The Niners' pass rush is a problem, but it's not as if the Chiefs haven't had to deal with pressure on Mahomes.
While I respect what Robert Saleh and his defense has accomplished this season, the cornerback spot opposite of Richard Sherman has been a challenge this year for San Francisco. I could eat crow by Sunday night, but this isn't the "Legion of Boom" defense that shut down Peyton Manning's Broncos back in Super Bowl XLVIII.
Even if I'm not giving San Francisco's defense its proper due, that doesn't change the fact that Kansas City hasn't been slowed down all season. Thirty-five points against Tennessee. Fifty-one points against Houston. Twenty-six points in Chicago. Twenty-three points against the Broncos in a blizzard. Twenty-three points on the road against the best defense in the AFC (New England).
I like my chances that the Chiefs will get into the high 20s. If I'm right that they'll also pull the Niners into a shootout and that Garoppolo won't be a liability, then we'll get into the 30s and cash this over.
Super Bowl 54 Betting Prediction: Chiefs/49ers OVER 54.5
---
Looking for more picks? Check out Sharp Angle Sports for access to Anthony's CFB selections and exclusive NFL selections from SuperContest Winner James Salinas, who is a documented 63% ATS over 320 NFL selections since 2015.
---
2019 NFL ATS Betting Record
Week 1: 1-2

Week 2: 1-2

Week 3: 3-1

Week 4: 3-1

Week 5: 2-1

Week 6: 1-2

Week 7: 2-1

Week 8: 1-3

Week 9: 1-3

Week 10: 2-2

Week 11: 1-2-1

Week 12: 3-1

Week 13: 2-1

Week 14: 3-0

Week 15: 1-3

Week 16: 1-1-1

Week 17: 4-0

Wild Card Weekend: 2-1

Divisional Round: 1-2
Championship Sunday: 0-1
Season Total: 35-30-2 (54%)