Dead Weight Report: Week 15 Droppables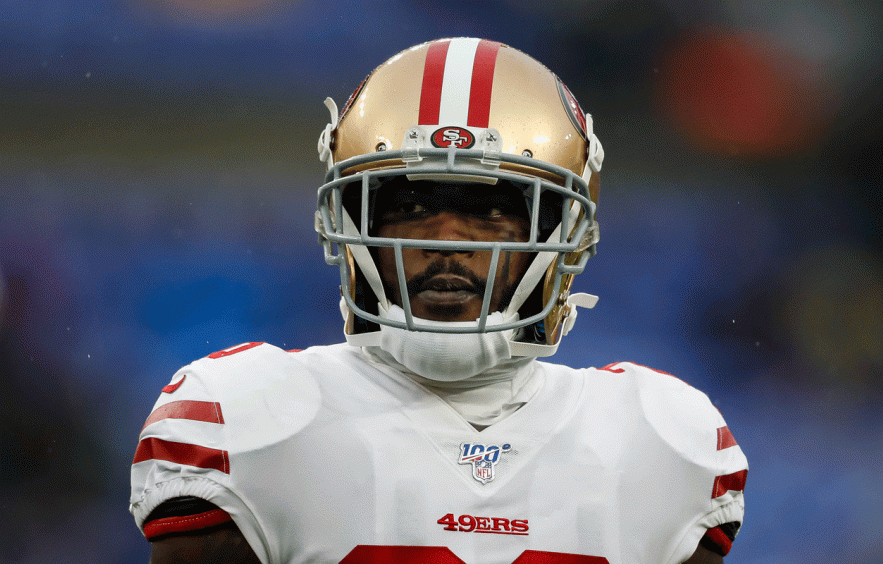 Scott Taetsch/Getty Images
Our time in fantasy land is dwindling and it's all systems go for postseason play. Squads need to be trimmed of all the fat and what-ifs so that they are streamlined for success over these next few weeks.
Below is a look at some players who can be dropped and sent packing as we head down the stretch of both the NFL and fantasy seasons.
Tevin Coleman

, RB –

49ers

There are 85% of you who have held onto Coleman through his ankle sprain and the rough games, but there are no more excuses. He hasn't posted more than 40 rushing yards since Week 8 and only has one game this season with upwards of 40 receiving yards. After being benched in Week 13, Coleman wasn't even targeted in the passing game last week and rushed three times for a measly six yards.

He's clearly behind both Matt Breida and Raheem Mostert in the 49ers backfield pecking order and his moment as a fantasy RB2 is lost this season. There are some viable options on the waiver wire with a higher floor like Mostert, DeAndre Washington or even Patrick Laird, so say adios to Coleman, at least for the 2019 season.
Larry Fitzgerald

, WR –

Cardinals

Fitzgerald's output has historically petered off as the season comes to a close and this year has been no different. Fitzgerald hasn't seen north of 100 receiving yards since Week 2 and has only posted more than 50 yards twice in his last seven games.

It's tough to think of the perennial fantasy producer as someone to drop, but as the fantasy WR32 on the season, Fitzgerald is being outplayed by a myriad of players and shouldn't be in starting lineups as we enter Week 15. If you want to keep him on your bench for nostalgia purposes go right ahead, but points are what we're after at this crucial time, so free up that spot for someone with more of a floor and a greater ceiling.
Brandin Cooks

, WR –

Rams

For an early-fourth rounder, Cooks has been super disappointing in 2019. He was concussed for several games, so he gets a pass there, but since returning, the Rams wideout has four catches for 56 yards and zero trips to the end zone. There's a possibility he becomes more involved moving forward, but when everything is on the line, there have to better options for you than Cooks.

If you're in need of some more convincing, I present you with his upcoming schedule: Week 15 at Dallas and Week 16 at the 49ers. Things could be tough for all receivers in Jerry World, as the Cowboys sit eighth in wideout schedule-adjusted fantasy points allowed or aFPA, and become even increasingly more difficult for Jared Goff and his crew against a 49ers defense allowing the sixth-fewest PPR points to opposing wide receivers this season in Week 16.
J.D. McKissic

, RB –

Lions

He was a serviceable fill-in at times this season due to a multitude of injuries to the Lions backfield, but McKissic's run as someone to utilize in your rosters has come to an end. His role is mainly on the occasional passing play and as a check-down option for quarterback David Blough.

It appears Kerryon Johnson is potentially back for Week 15, which could provide a massive blow to whatever minimal fantasy value the 26-year-old McKissic had left. Detroit also gets Tampa Bay and Denver next, whose defenses both rank among the top 10 in rushing aFPA this season. Do your roster a favor and swap McKissic out for a back with a more favorable outlook moving forward.
Mohamed Sanu

, WR –

Patriots

You probably drafted Sanu as a Falcon and were fist-pumping like a Jersey Shore cast member when he was sent north, but his tenure in New England has been pretty underwhelming. Aside from an abnormal 10-81-1 performance in Week 9, Sanu hasn't eclipsed three receptions per game and has stayed under 23 receiving yards with no scores in his other four contests as a Patriot.

Sanu's snap count under Belichick is at 56%, which translates to just .19 PPR points per snap over the past five games in fantasy life. He does have a revenge game of sorts on tap, as he spent 2012-2015 as a Bengal, but that's not enough to warrant a roster spot for the fantasy playoffs. Grab someone off the waiver wire with less of an enigmatic volume situation like Cole Beasley or Zach Pascal, who both seem to be more regulars in their wideout rotation if you're in need of WR2/WR3 help this week.