NFL Week 13 Betting Picks & Predictions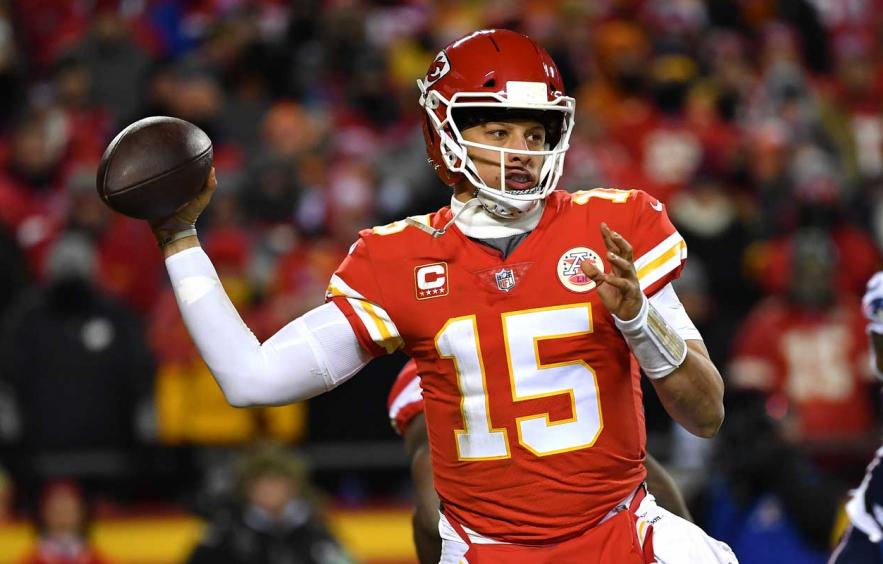 Peter Aiken/Getty Images
Week 12 Recap: While the Falcons laid an egg at home as a 4-point favorite versus the Bucs, that was my only loss in Week 13. The Titans thrashed the Jaguars as a 3-point favorite, the Cowboys covered as a 6-point dog in New England and the Ravens throttled the Rams in L.A. on Monday night as a 3-point favorite. The 3-1 week was needed and while I'm still not profitable on the season, at least my ATS record is back to .500 at 21-21-1. While 50% on the season is nothing to celebrate (we're losing because of the juice), at least the four-week winless streak is over and, hopefully, we can build some momentum moving forward.
After passing on the three Thanksgiving Day games, below are my selections for Week 13 in the NFL.
471 Cleveland Browns at 472 Pittsburgh Steelers
Spread: Steelers +2
O/U: 39
Time: 1:00 p.m. ET, Sunday, December 1
The Browns proved myself and plenty of people wrong in this same matchup three weeks ago when they dominated the Steelers 21-7 on Thursday Night Football. But as Ali Larter's character in "Varsity Blues" told Dawson's Creek, "Things change, Mox. You're the starting quarterback now."
This is purely speculation, but I doubt Mike Tomlin decided to bench Mason Rudolph for his performance last week in the Steelers' 16-10 win over the Bengals. Go back one week prior, when Pittsburgh's offensive coordinator Randy Fichtner took the training wheels off and Rudolph failed miserably in Cleveland. Up until that point, the Steelers asked Rudolph to merely manage games with a heavy dose of short, safe throws until they could mix in a few deep shots off play-action. That night, however, they asked Rudolph to continuously take five- and step-step drops, read the defense and move the offense through the air. While he did lose several receivers to injury that night, including JuJu Smith-Schuster and Diontae Johnson, the results were still disastrous, as Rudolph threw four interceptions despite his defense keeping the team in the game until late.
Devlin "Duck" Hodges will start against the Browns on Sunday and while it would be a stretch to suggest he's an upgrade over Rudolph, he does give the Steelers offense a much-needed jolt. He found James Washington on a 79-yard hookup last week when he came off the bench and he helped the Steelers knock off the Chargers on the road when Rudolph was out with a concussion earlier this season. There's a chance the Steelers will have James Conner (shoulder) and Smith-Schuster (concussion) back this week, which helps.
As for the Browns, they've won three straight, including a victory over the Steelers just three weeks ago. The Browns were a 3-point home favorite in that game and now they're laying two in Pittsburgh? That doesn't make any sense. They won't have Myles Garrett (suspension) on Sunday and Olivier Vernon (knee) is questionable, as is left tackle Greg Robinson (concussion protocol). Baker Mayfield has turned his season around after a rough start, but the Steelers rank second behind only the 49ers in Football Outsiders' Adjusted Sack Rate. In other words, they harass quarterbacks...a lot. I see Mayfield struggling this time around.
This is also the perfect time to back Tomlin. You know he's had this one circled since the Browns drubbed his Steelers two weeks ago. I just can't see Cleveland beating Pittsburgh twice in one season.
NFL Week 13 Selection: Pittsburgh Steelers +2
---
DraftKings Sportsbook Deposit Bonus: Available to Current & New Users! Create an account, deposit and DraftKings will match 50% of the deposit amount up to $500. Additionally, new users will get their first bet matched with up to a $200 risk-free bet.
---
461 Oakland Raiders at 462 Kansas City Chiefs
Spread: Chiefs -10
O/U: 51
Time: 4:25 p.m. ET, Sunday, December 1
There's a reason why the total for this matchup opened at 54.5 and dropped to 51 at most sportsbooks: These two teams aren't getting into the 50s.
Let's start off with the weather. A lot of casual bettors assume rain and snow are the biggest factors when it comes to teams dealing with weather, but it's actually wind. Don't get it twisted: A monsoon like the one the 49ers and Redskins played in earlier this year can have a huge impact on scoring (those two teams combined for only nine points that day in D.C.). A nice Lambeau Field blizzard can keep offenses in check as well. That said, wind can neutralize quality passing attacks and cause playcallers to change their game plans.
The winds at Arrowhead Stadium this Sunday are expected to reach 21 MPH. Anything over 10 MPH is worth noting when it comes to betting the total. Those wind speeds could alter how Andy Reid attacks an Oakland defense that can be had both on the ground and through the air. Patrick Mahomes will always be a factor, but I wouldn't be surprised to see Reid and Co. go with a more run-heavy approach.
On the other side, Jon Gruden's offense is trending backwards. After scoring at least 24 points in six consecutive games, the Raiders could only muster 17 versus a terrible Bengals defense in Week 11 and settled for a lone field goal a week ago in East Rutherford versus the Jets.
"But the Chiefs defense!" you shout. Do you mean that same defense that held the Raiders to only 10 points in Oakland back in September? Yes, they're a concern. But I'll take my chances given the current state of the Raiders offense, the weather, and the fact that the Chiefs had an extra week to prepare. Plus, keep in mind that the best shot of Oakland pulling off an upset is to hand the ball to rookie running back Josh Jacobs in efforts to control the clock, shorten possessions on both sides and keep Mahomes off the field. The aforementioned Kansas City defense struggles versus the run, so it's in Gruden's best interest to hammer Jacobs, which works in our favor as under bettors.
Finally, the under is 17-5 in the last 22 meetings between these two teams at Arrowhead and is 21-8 in the last 29 meetings overall, including in that Week 2 matchup back in September.
NFL Week 13 Selection: Raiders/Chiefs UNDER 51
---
Looking for more picks? Check out Sharp Angle Sports for access to Anthony's CFB selections and exclusive NFL selections from SuperContest Winner James Salinas, who is a documented 63% ATS over 320 NFL selections since 2015.
---
473 New England Patriots at 474 Houston Texans
Spread: Patriots -3.5
O/U: 45
Time: 8:20 p.m. ET, Sunday, December 1
Count me as someone who believes the Patriots offense is a major issue and Tom Brady and Co. won't simply "turn it on" as soon as the calendar flips to December. New England lacks deep threats, the protection for Brady hasn't been close to what it has been in years past, there's little to no running game and even the G.O.A.T. himself looks off.
That said, I do see some reason for optimism when it comes to New England's offense. In the team's 13-9 win over the Cowboys last Sunday in Foxborough, I thought the O-Line played as well as it has all season. Brady still looks off, but his receivers also dropped a handful of catchable passes thanks in large part to the wet, nasty conditions inside Gillette Stadium. The running game was still non-existent, but there were more positives than the Pats' 13-point output indicated.
This Sunday night in Houston, Brady and Co. will get perfect conditions playing inside a dome. The Texans also own Football Outsiders' No. 26 overall defense in DVOA, which includes the 26th-ranked pass defense. If New England's passing game were to click, this is the matchup.
On the other side, betting against Deshaun Watson in primetime is a risky proposition. He continues to make highlight-reel plays when his shaky protection breaks down and Houston does an underrated job of possessing the ball and limiting offensive drives for opponents. The Pats also struggled a few weeks ago versus the mobile Lamar Jackson in Baltimore.
That said, there is no comparison to the Texans offense and the Ravens offense. Baltimore is a well-oiled machine, capable of beating opponents in a variety of ways. While Houston's running game is somewhat underrated, the Texans' big plays are mostly thanks to Watson turning chicken you-know-what into chicken soup. Thus, backing the Texans this Sunday night simply because the Pats struggled versus Jackson is awfully shortsighted. We all know how good New England's defense has been this season and I don't believe for a second they'll struggle in Houston as they did in Baltimore.
In a matchup of people named Bill, give me Belichick over O'Brien, especially with New England doubters starting to become more vocal. I will, however, advise betting the line down to 3 just in case the Pats escape with a field-goal victory.
NFL Week 13 Selection: New England Patriots -3 (buy the hook)
2019 NFL ATS Betting Record
Week 1: 1-2
Week 2: 1-2
Week 3: 3-1
Week 4: 3-1
Week 5: 2-1
Week 6: 1-2
Week 7: 2-1
Week 8: 1-3
Week 9: 1-3
Week 10: 2-2
Week 11: 1-2-1
Week 12: 3-1
Season Total: 21-21-1 (50%)