UFC San Diego Vera vs Cruz: 3 Props to Target at Prize Picks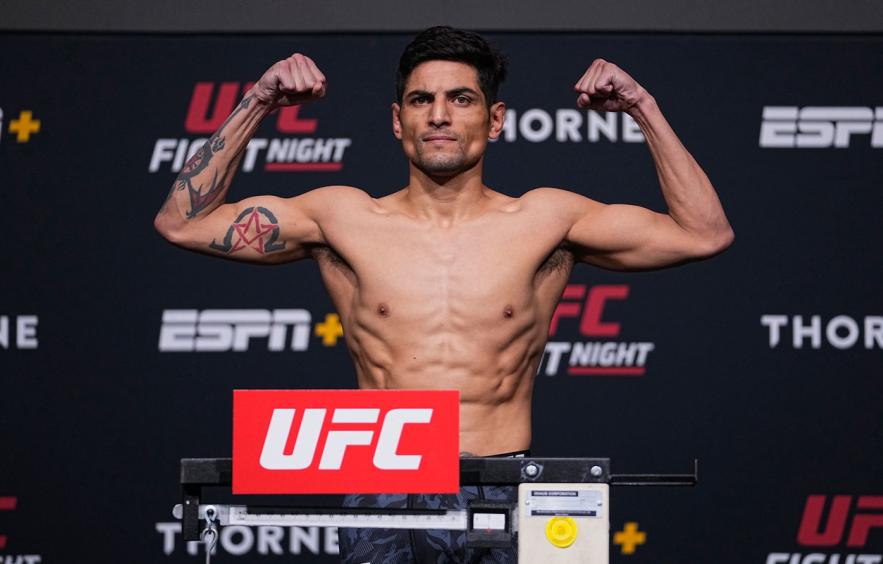 Handout/Getty Images
The UFC travels to San Diego for an event headlined by Marlo Vera and Dominick Cruz. With few known commodities on this card it will be important to target trends that we have seen before. This week will be important to target takedowns and finishes.

UFC San Diego Vera vs Cruz: 3 Props to Target at Prize Picks
Lupita Godinez Over 3 Takedowns
Godinez takes on veteran Angela Hill. Hill's biggest weakness is the inconsistency in her takedown defense. Hill gave up this line in her last fight against Virna Jandiroba. Godinez is a better wrestler than Jandiroba and should be able to hit this number. Godinez has landed 13 of 20 takedowns in her last two fights and may be the premier wrestler in the women's division. Add in the fact that 13 of the last 14 fights for these two women have gone to a decision and time should be on the side of this line as well.
Gabriel Benitez Over 110.5 Fantasy Points
Charlie Ontiveros is not a UFC-level talent. He is fragile and unable to take much punishment. With a multitude of holes in his game, it's little surprise that he has been finished in all eight of his fights. In those eight finishes, all but one have come within the first two rounds. Multiple books give Benitez a 79% chance of finishing this fight. If that happens in the first two rounds this number should hit.

Josh Quinlan Over 95.5 Fantasy Points
Another fight that looks to go inside the distance is Quinlan versus Witt. In Jason Witt's eight losses, he has been finished every time. Witt has some of the worst striking defense in the UFC and quite frankly, just can't take a punch. Quinlan, while early in his career, comes into this fight with a perfect finish rate. Quinlan is the bigger fighter and has shown solid takedown defense. If Quinlan keeps the fight standing, he will have the striking and power advantage to end this one early.