SharpClarke's Week 16 Betting Recap: Handicapping Tanking Teams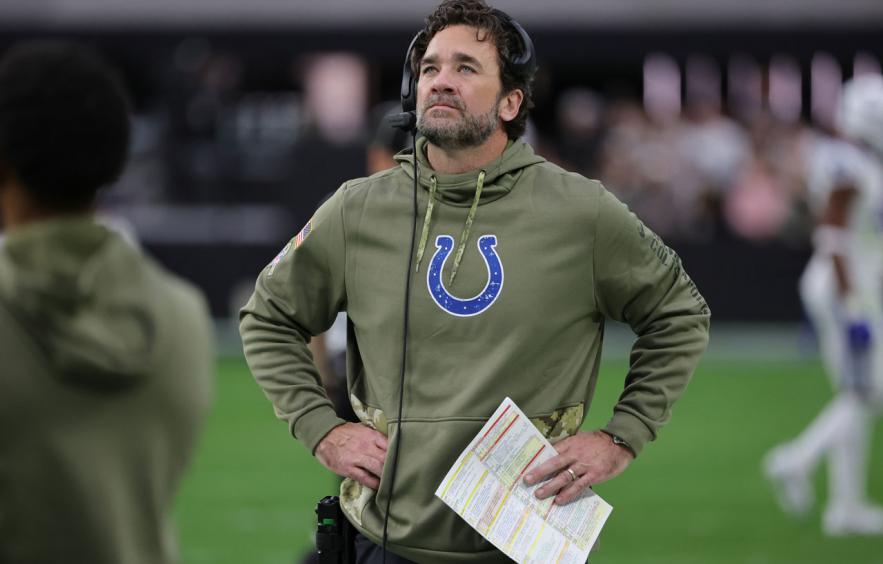 Ethan Miller/Getty Images
This late in the season, it's time to tackle a big topic head-on: Do NFL teams tank games late in the season when they have nothing to play for? And if so, how do we go about handicapping those games and betting on them? Coming into this season, I typically have not factored that into my handicapping, but there are some important caveats. Week 16 provided more evidence that motivational angles should not play a role in handicapping player and coach performance. Let's talk about some specific examples.
---
---
LAC 20, IND 3
On Monday Night we saw the Colts take on the Chargers, matching up two teams with completely opposite motivations. With the Texans winning against the Titans, the Colts even have a mathematical shot at the No. 1 overall pick. The franchise has been anchored in the past by two No. 1 picks (Peyton Manning and Andrew Luck) so they understand the value of tanking. The Chargers, meanwhile, could secure a playoff spot with a win. So the typical motivation handicap involved betting on the Chargers. And they won and covered. But some specific moments showed me that this had nothing to do with the Colts' motivation.
In the first half, the Colts faced two extremely high-leverage calls that went against them. The first was when the ref spotted the ball short on a fourth-down attempt in Charger territory. If Jeff Saturday had any hint of instruction or guidance from his higher-ups that this game was not one they needed to do everything to win, accepting the spot would have made a lot of sense. Instead, he challenged it and it got overturned. Later, the refs called that Keenan Allen caught the ball to convert a long third down and keep the Chargers' drive alive. Again, he challenged. These were not the actions of a tanking coach.
No, the Colts lost because Nick Foles was terrible. This brings us to the first important caveat: Although you cannot handicap player and coach motivation, it's extremely important to react to players being deactivated or shut down on these types of teams. Moving on from Matt Ryan ended up being a downgrade.
HOU 19, TEN 14
This one doesn't require much analysis but shows teams do not simply tank. The Texans were losing 14-10 and then 14-13 in the fourth quarter. Getting the ball on their own 27 with five minutes left in the fourth quarter, the Texans played aggressively and put on an extremely impressive touchdown drive to win the game. In division rivalries, teams are even less likely to show a lack of motivation. Recall the Jaguars upsetting the Colts last year or the Lions beating the Packers in Week 18.
This happens every year. When handicapping motivation, I'd advise staying away from any so-called "tanking" angles for players and coaches. They don't benefit from a team playing poorly and have their own careers to worry about.

Week 16 Betting Recap
Week 16 was a tough one for me on the record front despite a solid week of handicapping overall. My bets went 4-6 for -4.5 units, including losing 3.75 units on an unfortunate arrangement of bets with good closing line value (CLV) on the Cowboys-Eagles game. I bet Under 51.5 early, as well as the Eagles' team total Under 23.5. Then when the market was most pessimistic about the Eagles with no Jalen Hurts, I took some Eagles +5.5 to hedge my bets in case he played (or Gardner Minshew surprised). The game closed with a total of 47 or 47.5 and a spread of PHI +4 or +4.5, and the Eagles' team total closed around 21.5. But none of that mattered, as the Cowboys somehow won 40-34 after trailing by seven points in the fourth quarter.
In addition, I caught CLV on NE +3.5 against the Bengals. I can't complain too much about the loss, because the Bengals solidly outplayed the Patriots for most of the game. But the Patriots still missed an extra point that would have brought it within three points, then fumbled the ball inside the Bengals' 5-yard line at the end of the game to lose by exactly four. I don't point these out to garner sympathy, but it's important to remember how you lose your bets in order to evaluate your process objectively.
I continue to have confidence because I saw most of these games well. In Lee Sharpe's prediction game on Twitter, which asks players to pick the winner of every game with a confidence level attached, I went 12-3 against the spread if you take my confidence level relative to the market and translate it to a spread pick. I, unfortunately, wasn't able to bet on a few games I liked because I was out of state (Rams +3 comes to mind), and instead managed to lose money this week. I look forward to rectifying that in Week 17.
For all my bets and analysis, you can join the 4for4 Discord via a 4for4 betting subscription (10% off with code SharpClarke) and follow @SharpClarkeNFL on Twitter for alerts. This sheet from Dan Rivera tracks all my betting picks (and those from the rest of the betting staff) on the year. Just click on the tab with my name on it for the results.
---
This article is intended for entertainment purposes and adult users only. Call 1-800-GAMBLER if you have a gambling problem.