Week 11 NFL Pick'em and Survivor Pool Picks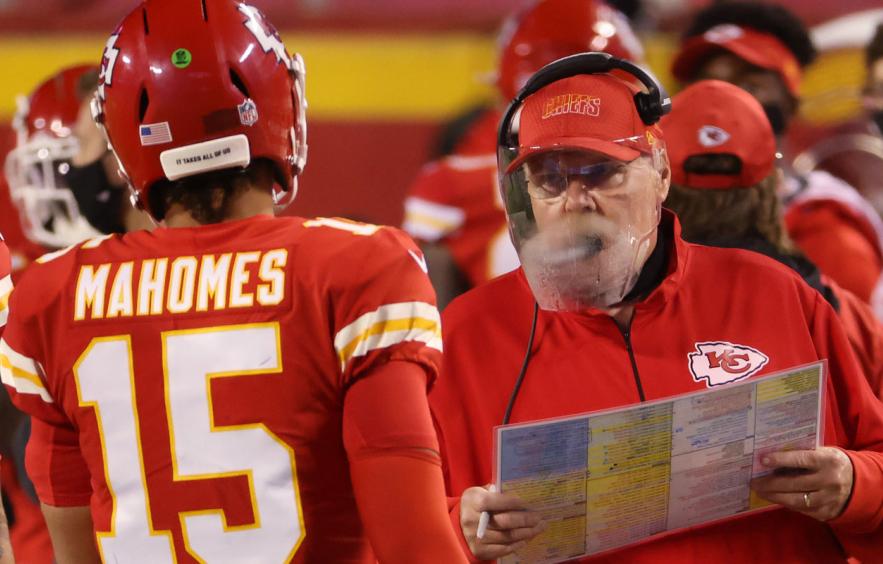 Jamie Squire/Getty Images
Similar to last week, we have a few large spreads along with several close divisional matchups where the public is heavily one-sided, which can provide value in certain contests.
With the help of TeamRankings' customizable tools and data, I'll go over the best value picks for Week 11, along with the top suggestions for survivor pools. With this info, you should be able to make smart decisions in order to get back on track or keep you going for the rest of the 2020 season.
Week 10 Recap
That sound you don't hear, but would if you were here, is me tooting my own horn, as my picks went 4-0 last week. The Packers, Saints, Rams and Colts all busted out a win to take my season-long record to 31-11—with three of those losses all coming in Week 1.
Pick'em Pool Breakdown
Before I get into the picks, note I'm not suggesting you should make all of the picks listed below. The best Week 11 picks for your NFL pool depends on strategy factors such as your pool's size, rules and prize structure, plus situational factors like your current place in the standings and number of weeks remaining.
As usual, these picks are sorted according to where they sit on the risk/reward spectrum. I try to provide some of the best opportunities to differentiate your Week 11 picks from your pool opponents, by taking on only a modest amount of risk, or no additional risk at all.
Favorite Favorite
Kansas City
Chiefs

@ Las Vegas

Raiders

The Chiefs are favored by 6.5 points on the road with win odds of 70% via TeamRankings. The public is backing Kansas City 89% of the time—and with good reason.

If you give Andy Reid a week off to prepare, he always crushes it. Reid's career record coming off a bye is an impressive 18-3, which includes last season's 40-9 drubbing of the Raiders after Kansas City's bye.

This is also a revenge game for this Chiefs squad, after losing to Las Vegas in Week 5, where the Raiders supposedly took a victory lap around Arrowhead after the contest. I can't imagine Reid and the Chiefs took that well.

I think Kansas City wins this, and so will most of the people in your pool.
Los Angeles
Chargers

vs. New York

Jets

It's pretty easy to pile on the Jets in 2020. Sometimes with these picks there's no need to overthink it. Los Angeles is a home favorite by almost double-digits (9.5 points), with Vegas win odds of 79%.

With Sam Darnold out again, I think this will be a get-right game for a Chargers team that tends to play well but can't seem to win contests. Rookie quarterback Justin Herbert should be able to carve up this New York defense that has given up the sixth-most passing yards through 10 weeks.

With 96% of the public also liking the Chargers, you'll win or lose with the people in your pool.
Value Favorite
Indianapolis
Colts

vs. Green Bay

Packers

The Colts are a team the public continues betting against even when favored, but they keep on winning those matchups. Once again we have a home favorite, with 52% win odds by both Vegas and TeamRankings, who are receiving only 29% of the public bets, to 71% for Green Bay.

Yes, the Packers have been playing well in 2020, but they will face a Colts defense ranked No. 1 in fewest yards allowed per contest and sit among the top five in almost every other defensive stat category.

Another random tidbit to add into the mix is the Packers have never won a game in Indy. This matchup could give you an edge over those who roll with Green Bay this week, as you're getting a favorite at a popular discount.
Underdog Gamble
Los Angeles
Rams

@ Tampa Bay

This one may not be for everyone, but as 3.5-point underdogs in prime time, I like the Rams to pull this one out. They are currently only given 35% odds to win on TeamRankings, with just 21% of the public on board.

Tampa Bay has been playing well this season, except in primetime matchups, where they are 1-2—and that one win was a barely-squeak-out victory over the Giants. This has been such a thing that coach Bruce Arians actually adjusted their practice schedules to attempt to mimic a night-time vibe.

If they can get to Tom Brady, which the Rams happen to be pretty good at with Aaron Donald leading the charge, this game may go differently than expected.

Going with the Rams here looks like a solid contrarian pick well suited for weekly prize pools and point spread based pools.
Survivor Picks for Week 11
Win Odds: Top 5 Week 11 Picks
Stating the obvious here, but higher is better when it comes to win odds. Everything else being equal, you want to pick the team with the best likelihood of making it through.
Here are the five safest teams this week, according to the TeamRankings Data Grid model (chances to win in parentheses):
Pick Popularity
Diversifying your survivor picks from the crowd is an advantageous strategy, as the pool winnings can increase significantly if your pick hits and another popular pick loses.
Here are the five most popular survivor picks for Week 11 (referencing Data Grid mentioned earlier):
Future Value
The last piece of the survivor pool puzzle is future value. If you fire off a powerful team in Week 11, you won't be able to use them later.
According to TeamRankings, here are the top five teams in future value entering this week for a 100-entry standard rules pool:
Note: The numbers in parentheses are a proprietary rating of future value found in the TeamRankings Data Grid, which is also impacted by factors such as pool size.