The RB-DEF Stack: Double-Dipping on Game Script in DFS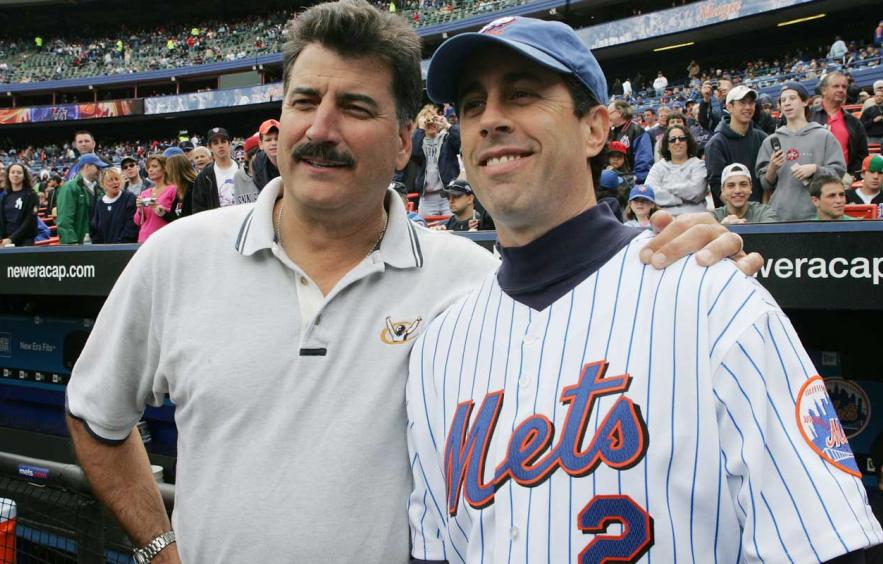 We'll begin with a wide-lens view of the symbiotic relationship between game script and running backs: out of the 10 teams with the most rushing attempts in 2017, seven had winnings records and one team went 8-8.
Winning teams run the ball. Sometimes a lot. And when said teams grab and hold a lead—sometimes a significant lead—opposing teams are forced into one-dimensional offensive attacks that lead to opportunities for turnovers. Throw all this in a blender and you get a little something like this: Running backs and defenses from the same team often face positive circumstances together. It's these conditions, of course, that lead to fantasy points. Sometimes a lot of fantasy points.
This season, I'll highlight running back-defense stacks on FanDuel and DraftKings, pinpointing where we might be able to get a solid defensive performance and volume-driven running production. The good folks at 4fo4 have pointed out that one should not base their weekly DFS lineup composition on the RB-DEF stack, as the correlation isn't nearly as strong as the QB-WR1 combo, for example. But considering RB1s—and only RB1s—get a decent bump in production when their team's defense scores at least 15 fantasy points, I think it's worthwhile to see where this stack might offer upside and differentiation for those who play large-field DFS tournaments.
The RB-DEF combination is especially appealing when we can throw a bottom-priced D/ST into a lineup with a workhorse runner who would reap the benefits from positive game script that we look for in spotting viable defensive plays.
Focusing on this DFS stack means we're interested in two loosely-related factors: Turnovers (and sacks) along with rushing attempts for a team's RB1. Let's first see if there are any themes to be spotted among teams that led the NFL in takeaways in 2017.
2017 NFL Takeaway Leaders

| Team | Takeaways | 2017 Record |
| --- | --- | --- |
| Baltimore | 34 | 9–7 |
| Jacksonville | 33 | 10–6 |
| Detroit | 32 | 9–7 |
| Philadelphia | 31 | 13–3 |
| LA Rams | 28 | 11–5 |
| LA Chargers | 27 | 9–7 |
| Kansas City | 26 | 10–6 |
| Tampa Bay | 26 | 5–11 |
| Buffalo | 25 | 9–7 |
| New Orleans | 25 | 11–5 |
You might ask, dear curious fantasy football enthusiast, if these teams posted winning records because their defense was dominant, with game script having little to do with the interceptions and fumbles they collected along the way. But perhaps the point is moot—maybe we need only to focus on good teams that are often favored by Vegas to know true north in selecting an RB-DEF stack.
You'll also note that teams that committed the most turnovers—offenses that were most generous to enemy defenses—were almost universally bad. Of the ten teams with the most turnovers in 2017, a mere two squads had winning records (and just barely). Again, I'm not sure if it much matters whether these teams are awful because they gave the ball away so much; what matters for our purposes is that these teams faced an ocean of bad game script and proved great targets for fantasy defenses.
Now for the other side of the RB-DEF stacking equation: The runners, and the opportunity they get hinging largely on whether their team has the luxury of running the pigskin and winding down the clock after they've captured a lead. Below are the teams that averaged the most running attempts per game in 2017.
2017 Team Rushing Attempt Leaders

| Team | Rushes per game | D/ST top-12 performances | 2017 record |
| --- | --- | --- | --- |
| Jacksonville | 33.1 | 11 | 10–6 |
| Buffalo | 30.5 | 9 | 9–7 |
| Minnesota | 30.5 | 7 | 13–3 |
| Carolina | 30.4 | 8 | 11–5 |
| Dallas | 30.0 | 6 | 9–7 |
| Philadelphia | 29.6 | 8 | 13–3 |
| Baltimore | 28.8 | 9 | 9–7 |
| Denver | 28.6 | 4 | 5–11 |
| Houston | 28.1 | 6 | 4–12 |
Once again we see winning teams emerge as the ones providing opportunity for our potential RB-DEF stacks in DFS, with the exception of badly coached teams and teams that had bottom-barrel quarterbacking in 2017. It's hard to blame a team for keeping it on the ground while trailing when every drop back is a potential turnover. Sorry, not sorry, Tom Savage and Trevor Siemian.
While a few of the above teams were hardly reliable as a top weekly defensive option, several teams emerged early in 2017 as clear go-to units—and they came along with clear-cut RB1s who got a boatload of usage as the team maintained neutral or positive game flow. Some of last year's elite RB-DEF combos were, well, pricey—I'm thinking Leonard Fournette and the Jacksonville defense or LeSean McCoy and Buffalo's defense. The challenge in this column will be to identify RB-DEF stacks featuring at least one part of the equation with a cheap DFS price tag. Or better yet: A reasonably priced running back to go along with a midpriced or low-priced defense.
Our weekly goal will be to double-dip on good, old-fashioned positive game script, to grab a defense that should have the opportunity to create turnovers and rack up sacks and a running back who will be happily fed by an offense that has the luxury of deploying a balanced attack.
Photo by Jim McIsaac/Getty Images.
---
Related Articles