Perfect Draft Series: Drafting 4th in a 12 Team Standard ESPN League Once again in 2016, 4for4 has partnered with Draft Hero to offer access to their outstanding tools for all 4for4 subscribers. Going into the draft, you already have a sizable advantage over your league mates with 4for4 rankings. Draft Hero not only comes preloaded with 4for4 rankings but also gives you an edge by adjusting its recommended picks based on what is happening during the actual draft. That one-two punch will let you deliver a knockout blow on draft day.
In this article, I'll be describing my perfect draft from the 4th spot in a 12 team ESPN league, which uses standard (non-PPR) scoring. The league starts 1 QB, 2 RB, 2 WR, 1 TE, 1 Flex, 1 kicker and 1 defense. Each team has a total of 16 roster spots.
Compared to some other league settings, WRs are not as important in an ESPN league. With no points for receptions, the dropoff in projected points between early- and late-round WRs is not as large, and the dropoff between early- and late-round RBs is larger. Likewise, only having two required roster spots for WRs makes it less important to build depth at that position.
Overall, these scoring settings are fairly balanced between the various positions, which means that I will likely need to have quality across all the positions in order for my roster to finish on top.
Although Draft Hero allows you to customize your strategy in many ways, such as by picking specific players to target, I'm entering this draft with a blank slate. I just want to score as many points as possible.
Draft Hero in Action
Round 1, Pick 4 –
Julio Jones

, WR, Atlanta

With ESPN scoring, you are likely to see a mix of WRs and RBs in the first five picks. My eye is always on the "big three" WRs: Antonio Brown, Julio Jones, and Odell Beckham. There's a good chance that one of the first three draft picks will be an RB, leaving me free to take one of the top three WRs with the fourth pick. That is what happened here, with Jones falling to me in the fourth spot. That is great for me as Jones has a strong chance to finish as the WR1 this season.

Draft Hero also suggested taking Todd Gurley in this spot. However, the top WRs (especially Brown and Jones) seem to me to be much safer picks. Brown and Jones will see a huge volume of targets that creates a very high floor for scoring points. Even if they have a down season in terms of TDs or big plays, that target volume should put them in the top 10 at their position. Top WRs do not have the same worries about game flow as RBs like Todd Gurley, who could end up giving way to a passing-down back when the team falls behind. Finally, top WRs are also a bit less likely to be injured. For all those reasons, I like the safety of a top WR, and the 4th spot in an ESPN league gives me a great chance to get one.
Round 2, Pick 9 –
Mark Ingram

, RB, New Orleans

With my second pick, I want to start building depth at the running back position. As with my first pick, I'm leaning toward safer choices. While a good roster can probably shrug off the bust of a later round pick, the bust of an early round pick could easily be fatal. Thankfully, there are safe RB options at this spot.

Mark Ingram and Doug Martin are both good choices here. Martin will likely see more rushing attempts this season (as New Orleans is more pass-heavy), but Ingram makes up for that difference with receiving yardage. Overall, we have the two RBs projected within one point of each other at RB7-8. I took Ingram because I expect Charles Sims to be on my radar later in the draft and I'd prefer not to be starting two RBs from the same team (although there may not be any real evidence to back up that preference).
Round 3, Pick 4 –
Russell Wilson

, QB, Seattle

I don't normally draft QBs this early, but the data presented by Draft Hero make the case fairly clear. Once Russell Wilson goes off the board, which is likely to occur before my next pick, the projected points available at QB will drop by about 50 points. If I skip Wilson, I would likely end up with a late-round QB who would score about 75 fewer points. In contrast, the difference between what I can get now at WR and what I can get in the later rounds is only about 45 points. Given that information, I followed Draft Hero's advice and took Wilson.

We have Wilson projected as QB1, tied in projected points with Cam Newton. Neither Wilson nor Newton are projected to have the most passing yards this season, but both make up for any deficiencies in that area with rushing yards and TDs.
Round 4, Pick 9 –
Eric Decker

, WR, New York

Jets

Last season's WR10, Eric Decker is a pleasing choice in the late fourth round. With Ryan Fitzpatrick under center again, we can expect another solid season from Decker. We have him projected at WR19 this season.

What I like best about Decker is his consistency. Last season, he had either 80 yards or a TD in every game. As I expect to have the better roster each week, I can increase my odds of winning by choosing more dependable players, and that's exactly what I get from Decker.

Continue reading for detailed analysis through Round 16 and a massive value Kevin picked in Round 16.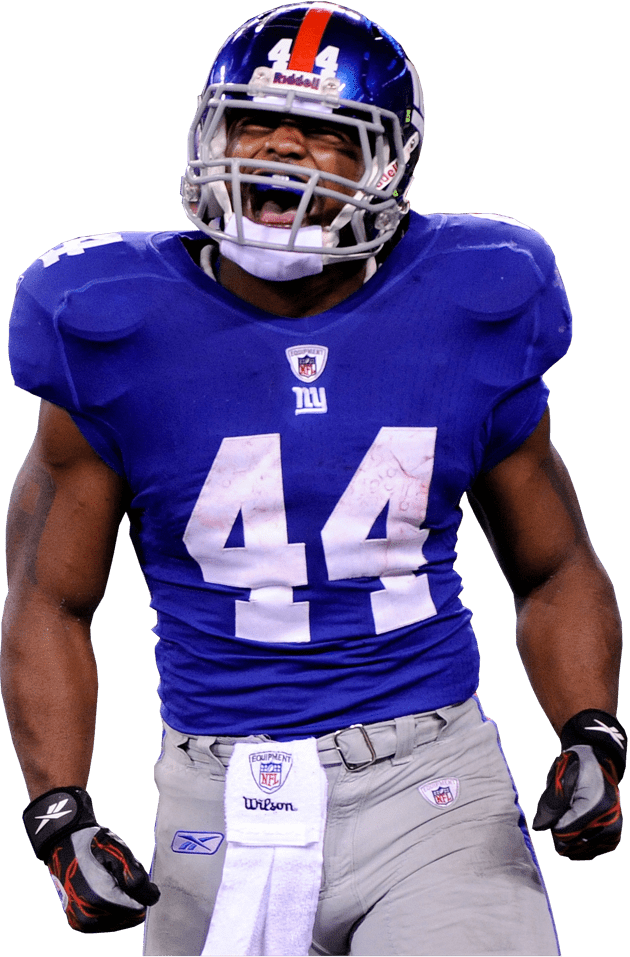 You're Missing Out!
Get access to this article and all our tools and rankings:
All Premium Content
The Most Accurate Rankings Since 2010
Expert Draft Picks w/ Draft Hero
Highest Scoring Lineup + Top Available Players w/ LeagueSync
...and much more!