Perfect Draft Series: Drafting 7th in a 10 Team League Through the years, I have learned to appreciate my good friend PC Drafter. Sure, PC and I have our disagreements, but in the end, we have partnered on some great teams.
Recently, PC and I had another successful collaboration, where we enjoyed a great triumph in a 12-team PPR league and had the second overall pick. This time around, we are in a 10-team standard format league, and we will be picking seventh.
PC has a pulse on what is right and what is wrong in fantasy, but everything PC does is rational. PC is not a showboat.
Of course, as we all know, there are plenty of showboats out there. In fact, when PC and I were doing some scouting in Houston and knew it was time to sit down and take on our next challenge, we just so happened to run into arguably the biggest showboat of them all.
That would of course be Royce Ballard. Or as he would say, a 35-time fantasy football champion. If you were describing Royce on Twitter, it would be #knowitall.
We tried to duck away from Royce at the legendary Goode Company Barbecue, but it was too late. Unfortunately, this is not the first time we have run into Royce at this time of year.
"Let me guess – you and your PC Drafter friend are again looking to build the Perfect Team," Royce said. "I remember when we didn't use computers in fantasy football. I was winning then and I am still winning now and I barely use those suckers. And smart phones aren't that smart!"
I wanted to tell Royce to move into the modern era, but I know better.
"What's the setup for this league?" Royce asked. "I can't wait to see you and your computer friend drowning your sorrows in brisket after another failed effort."
Royce seems to forget the success he has witnessed in the past, but I inform him that teams will start 1 QB, 2 RB, 3 WR, 1 TE, 1 K, and 1 defense. Teams are allowed to draft no more than two quarterbacks, two kickers, two tight ends, two defenses, five wide receivers, and five running backs. The draft will last 16 rounds.
The scoring is based on Yahoo's default scoring rules, which match the most common league rules used in their leagues.
Here are the scoring rules for offensive players:
Passing/Rushing/Receiving/Return Touchdowns = 6 Points
Passing Yards = 1 Point every 25 Yards
Rushing/Receiving Yards = 1 Point every 10 Yards
Interceptions = -1 Points
Fumbles = -2 Points
2 Point Conversions = 2 Points
The scoring rules for defensive teams are:
Defensive/Special Teams Touchdowns = 6 Points
Interceptions/Fumble Recoveries = 2 Points
Sacks = 1 Point
Safeties = 2 Points
Shutouts = 10 Points
1-10 Points Allowed = 7 Points
11-20 Points Allowed = 3 Points
21+ Points Allowed = -1 Points
In the last draft, PC and I picked Jamaal Charles second while going for wide receivers in the next two rounds. Picking seventh, the cream of the crop in the backfield would be gone, meaning I could implement my "draft wide receivers" early strategy if I wanted to. I am not wed to that philosophy, even though it appears I often am.
Let's see what happens…and let's see who looks smarter…me and PC…or Royce and his so-called brilliance…which has never actually been proven…
Pick 1.7 Demaryius Thomas
The seventh pick is a bit of a tough draw this year. In all likelihood, the star backs (McCoy, Charles, Peterson, Forte, and Lacy) will be off the board, along with Calvin Johnson or Jimmy Graham.
In this draft, Graham was still available. I get why Graham is one of the best players in fantasy football. That said, while I do not cling to the old school philosophy of automatically taking a running back in the first round, I am not new school enough to take a tight end at this point in the draft. I think taking Graham actually has the potential to weaken your squad, since many leagues including this one only require one tight end. It makes sense to sometimes take quarterbacks early because the right ones will generate huge production. A star quarterback can mask weaknesses at other positions. Graham will not do enough to cover liabilities at other spots, where it can be very hard to find value later on in drafts.
So, PC wants Thomas, and I agree. We have to play three WRs and he is one of the best around.
"There's strike one," Royce gleefully snickered.
Pick 2.4 Peyton Manning
You know all that talk about waiting on taking a quarterback this year? You know all the talk about how Peyton is going to regress after last year's masterpiece? Well, after getting Thomas, I surrendered to the tempting thought of pairing Peyton with his top target. I am only human. Even if Peyton is not going to match last year's numbers, there will be plenty to keep us prosperous. And he was also PC's top choice.
"You and your computer cohort are already faltering," Ballard grumbles. "There are gobs of quarterbacks out there later. I could win with a tag team of Alex Smith and Ryan Tannehill with the runners and receivers I would stockpile."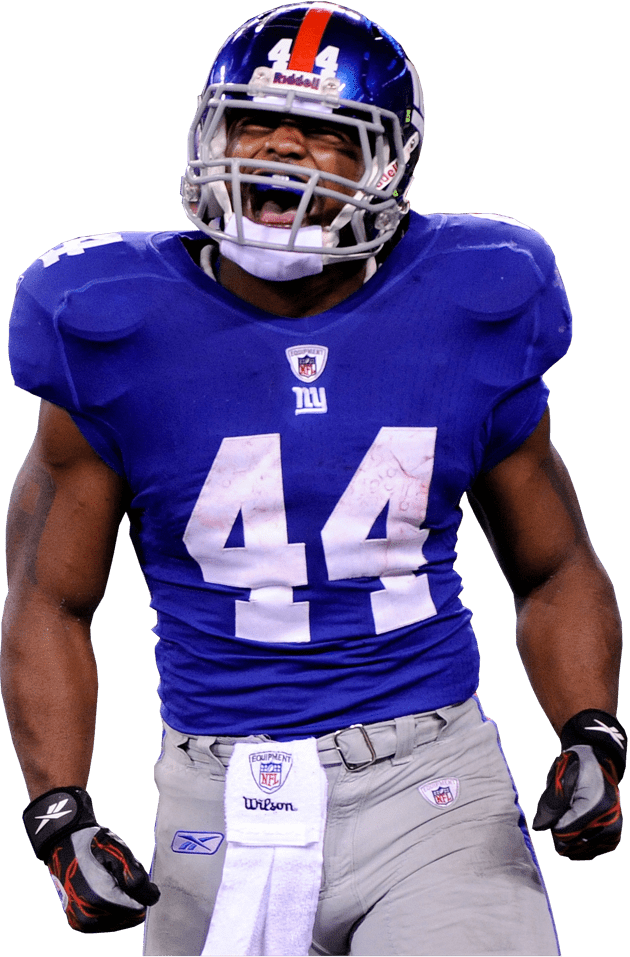 You're Missing Out!
Get access to this article and all our tools and rankings:
All Premium Content
The most Accurate Rankings Since 2010
Expert Draft Picks w/DraftHero
Highest Scoring Lineup + Top Available Players w/LeagueSync
...and much much more