What You Need to Know About New York Sports Betting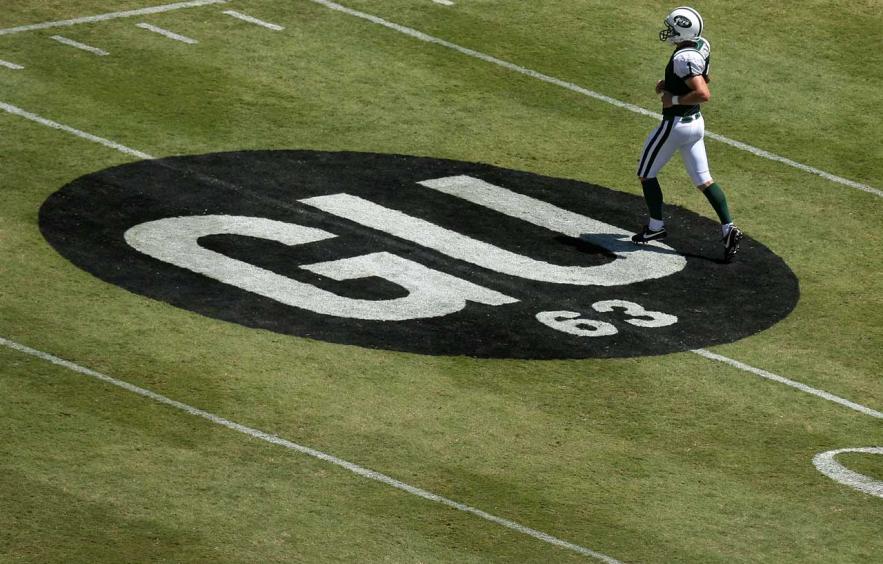 Photo by Doug Benc/Getty Images
With mobile sports betting legazlied in New York we put together this primer to get you ready.
Is Sports Betting Legal in New York?
It has been legal since 2019, but most people are asking about mobile betting when they ask this question, so, finally, we can answer yes! You have been able to go to an actual sportsbook in person and place a real money wager if you were of age (21), but as of Saturday, January 8th, 2022 at 9 AM eastern, it is now legal to bet online as well.
Can I Bet on my Phone in New York?
What a relevant question… As of Saturday, January 8, 2022, at 9 AM eastern, if you are in the state of New York, you can bet via mobile. No more going to New Jersey just to place your legal sports bets. New Yorkers and anyone visiting New York will be allowed to bet via a mobile device if registered via the approved apps. What are the approved apps, you ask?
Which Apps Can I Bet On?
There are four approved legal betting apps available upon launch in New York:
There are five additional operators who will be live in the coming weeks and months:
PointsBet
BetMGM
Resorts World
BallyBet
WynnBet
How Do I Get Paid When I Win?
First and foremost, you will have to deposit some money into these legal (and regulated) sportsbooks. To deposit, you have a few options.
Debit/Credit Card

Some credit card companies still do not allow deposits

ACH (Online Banking)
PayPal

The easiest way method in our opinion

Prepaid Sportsbook Cards
PayNearMe
Check

Does anyone still use checks?
What Betting Types Will be Offered in New York?
Imagine you see:
New York Jets -3.5 (-110), Moneyline -220 vs New England Patriots +3.5 (-110), Moneyline +220 and the over/under is at 49.
Straight bet
The single most popular bet is a straight-up bet, whether it is against the spread.
In this example, the Jets are favored by 3.5 points (yes, we did this for humor). If you bet the Jets -3.5 that means if they beat the Patriots by four or more points you win the bet. If the Patriots win or lose by 1-3 points you would lose the bet. The bigger the favorite, the higher the spread would go. For example, if Alabama plays Central Michigan, Alabama might be a 35-point favorite because it is expected to be a blowout. So, Western Michigan would "cover" the bet if they even lose 47-13 because they only lost by 34 points.
Over/Under
This is a very fun wager. In our Jets-Patriots example, the over/under is set at 49. If you bet the over, you win if the combined score is 50 or higher. You lose if it is 48 points or under. You "push" if it lands directly on 49 points, which means you get your money back (but don't win any money).
Moneyline Bet
The Moneyline is maybe the most simple bet of all of them. You bet on a specific team to win the game. There is no spread. In our example, if you bet the Jets Moneyline, you win if the Jets win, even if it is just a one-point victory. In the example of Alabama favored by 35 over Central Michigan, you are very likely to win an Alabama Moneyline bet but the odds will reflect that. For example, you might bet $100 to win $3, but if you bet the Central Michigan Moneyline for $100 and they pull off a massive upset you would win a lot of money.
Parlay
Parlays are a very popular bet type. Essentially you are making multiple bets on the same ticket. This means each one of your bets would have to win for the ticket to cash. Why would you bet multiple games on the same ticket? It pays off in a bigger way. For example, if you bet the Jets -3.5, over 49, and Alabama -35, that is combining three bets, which will increase your difficulty of winning the ticket so the payout would be bigger. If The Jets win by four points and the over hits with 55 combined points but Alabama only wins by 31 points, unfortunately, the parlay would lose since all three legs did not win. It is a very difficult bet type to win but because of that they typically have a very rewarding payout.
What if I Prefer Betting in Person in New York?
Do not worry. Here is a list of all of the casinos in New York that will take in-person wagers:
| Casino | Location | Sportsbook |
| --- | --- | --- |
| Rivers Casino & Resort Schenectady | Schenectady | BetRivers |
| Tioga Downs Casino Resort | Nichols | FanDuel |
| del Lago Resort & Casino | Waterloo | DraftKings |
| Turning Stone Resort Casino | Waterloo | Caesars |
| Point Place Casino | Bridgeport | Caesars |
| YBR Casino and Sports Book | Chittenango | Caesars |
| Resorts World Catskills | Monticello | Bet365 |
| Akwesasne Mohawk Casino Resort | Hogansburg | Fox Bet |